Classic cocktails. Where do we begin? There are so many! Our guide to classic cocktails explores how to make some of our favourite ones at home.
We are going to start with the cocktails that are the easiest to make at home. Right now, the need for a great cocktail at home is more pressing than ever before. Sure, it isn't the same without friends to enjoy it with but once this is all over, your cocktail making skills will be a whole lot better, just in time for when it's safe to have people over for cocktails again.
Today's favourite classic cocktail is the Negroni. We love the story behind the invention of this adult's only drink. The story goes that the Italian Count, Camillo Negroni asked his friend and bartender, Forsco Scarselli, to make a stronger version of his favourite cocktail which was the Americano. The Count apparently told his bartender friend to place the soda water with gin. An orange garnish was then added and the Negroni was born. This all happened at the Cafe Carsoni in Florence in 1919.
Negroni's were invented in Florence. Image by Johann Trasch.
Whatever and however it happened, we are to this day grateful for the Negroni. It is a drink that works well anywhere, especially in the summer. We love it on picnics, we love it sitting outside our favourite bar, we love it in a pub garden with the sun shining. And we love that one sip transports us to Italy, well we can imagine. Serve with olives, prosciutto and the vision is complete.
The Negroni was also reportedly one of Ernest Hemmingway's favourite, and among one of Anthony Bourdain's favourite drinks too.
The best thing however about this cocktail is that it contains just 3 ingredients, and it contains each ingredient in equal measures. There is no fussing around with lists of ingredients, and measuring different quantities of each one.
For a Negroni you need,
1oz. London Dry Gin
1oz. Campari
1oz. Vermouth Rosso
We know the temptation with cocktails is to throw everything into a cocktail shaker and shake it around, aka Tom Cruise style, but actually the Negroni should be stirred not shaken. Use a long spoon if you have one and mix everything together well. Add some cracked ice.
Then once stirred, pour into a glass over several ice cubes. Garnish with a slice of orange, or just the peel if you can manage to get it into a fancy shape or curl.
Take a sip and enjoy.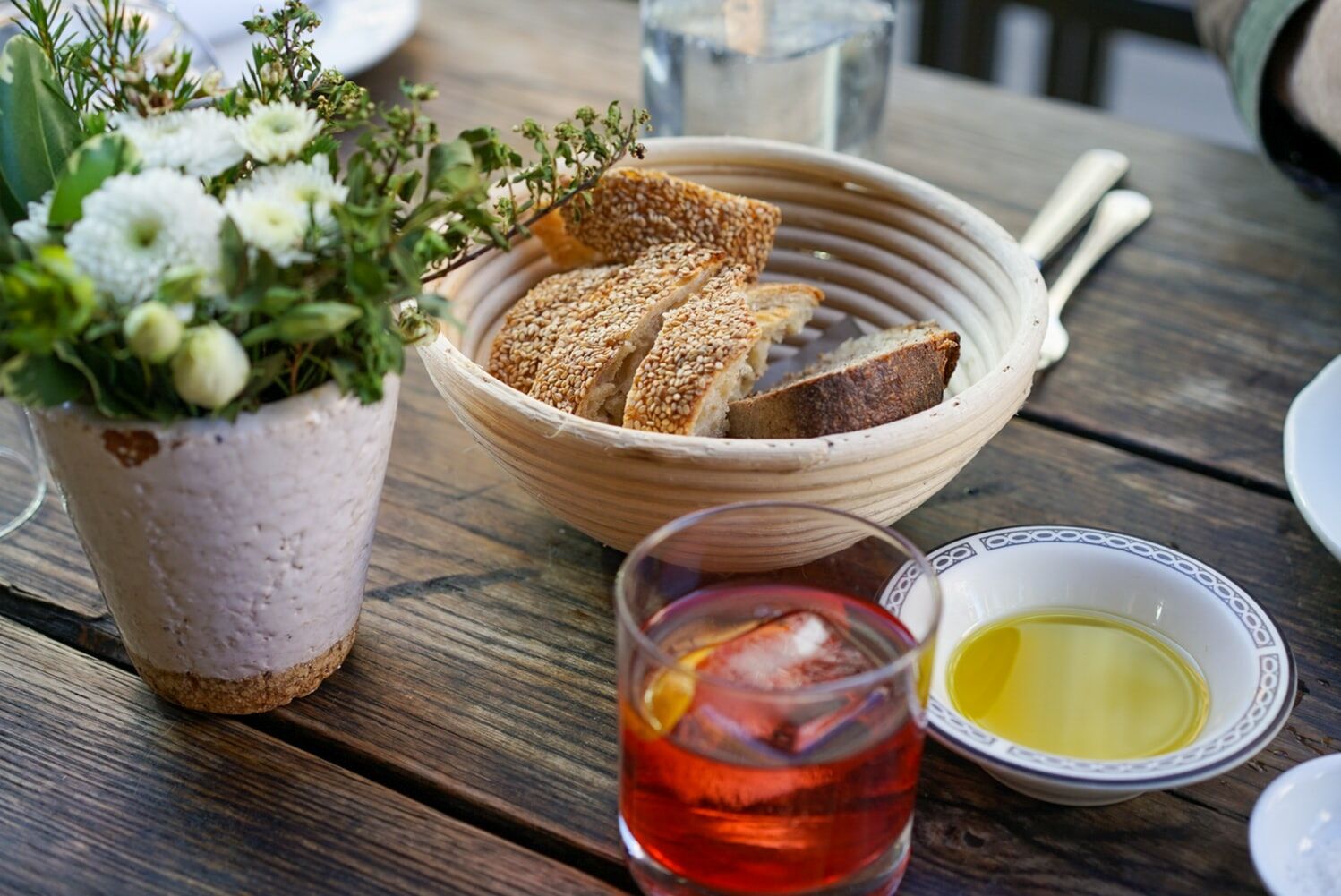 We love it on picnics, we love it sitting outside our favourite bar, we love it in a pub garden with the sun shining. Image by Megan Markham.
Our Vonder co-living flats all come complete with private kitchens. They are the perfect place to get creative in the kitchen, and to put together the perfect cocktail. Some of our co-living London complexes also have great rooftops for enjoying cocktails with friends (Covid-19 guidelines allowing).