A new match made in heaven? We take a look at the main benefits of co-living for couples.
Co-living is evolving. What was once a living concept defined by shared dorms and facilities is currently transforming into something just a little more sophisticated- think private flats and great community facilities from coworking spaces, to gyms and rooftops. Because of this co-living is increasingly popular amongst couples looking for a city home.
So let's take a look at the reasons why co-living and couples might be the new perfect match when it comes to finding the best urban spaces for living and working.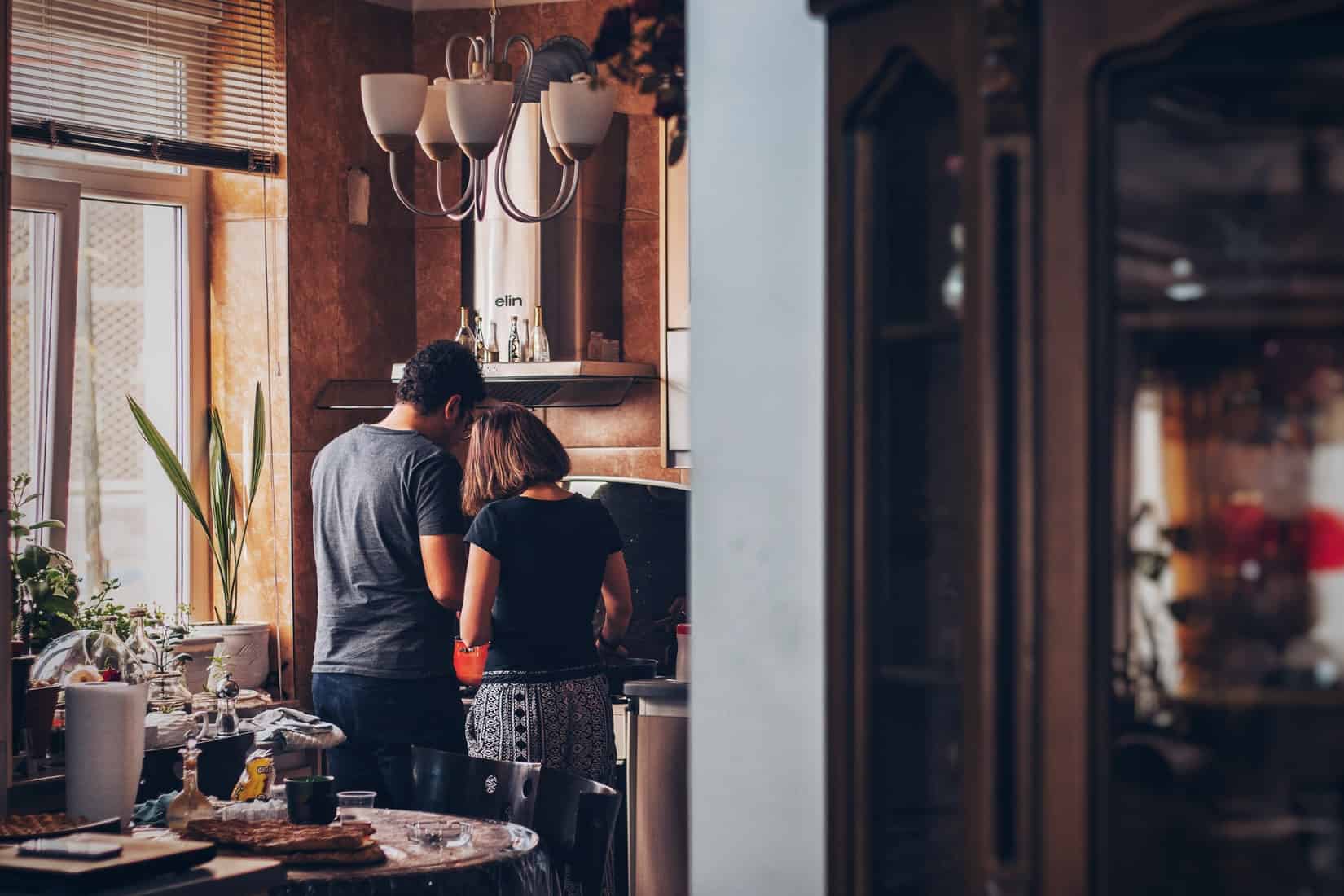 Co-living is increasingly popular amongst couples. Image by Soroush Karimi.
Flexibility
Ready to commit to one another, but not to a specific neighbourhood or even a particular city? Vonder has evolved co-living options and complexes in a variety of great neighbourhoods within several major European cities. So take your pick or move around, our apartments are available from a minimum of three to six months depending on where you want to be in the now. Choose from co-living in London, co-living in Berlin and co-living in Warsaw.
Community
Committing to a significant other doesn't mean community becomes less important. The value of evolved co-living is the balance of private living spaces and shared community facilities. All of our fully-furnished apartments come with fully equipped kitchens, that means all appliances and utensils too, making them perfect for socialising. You can opt for an apartment with a balcony or view, and socialising at home just got even better. Or enjoy our community facilities- gyms, clubhouses, private cinemas, rooftops, coworking spaces- in order to commit to like-minded couples and people.
Balancing working from home
Working from home poses some serious challenges for a couple sharing a living space. Fighting over table space, trying to find somewhere quiet for calls and meetings, managing different working hours- there are many challenges when a couple suddenly finds themselves sharing a space that now needs to become both somewhere they live and work.
Vonder has spacious, 2 or even 3 bedroom apartments, giving couples the freedom to build their own in-home offices. Still not enough space? All of our co-living complexes have dedicated co-working spaces equipped with all you need to get working.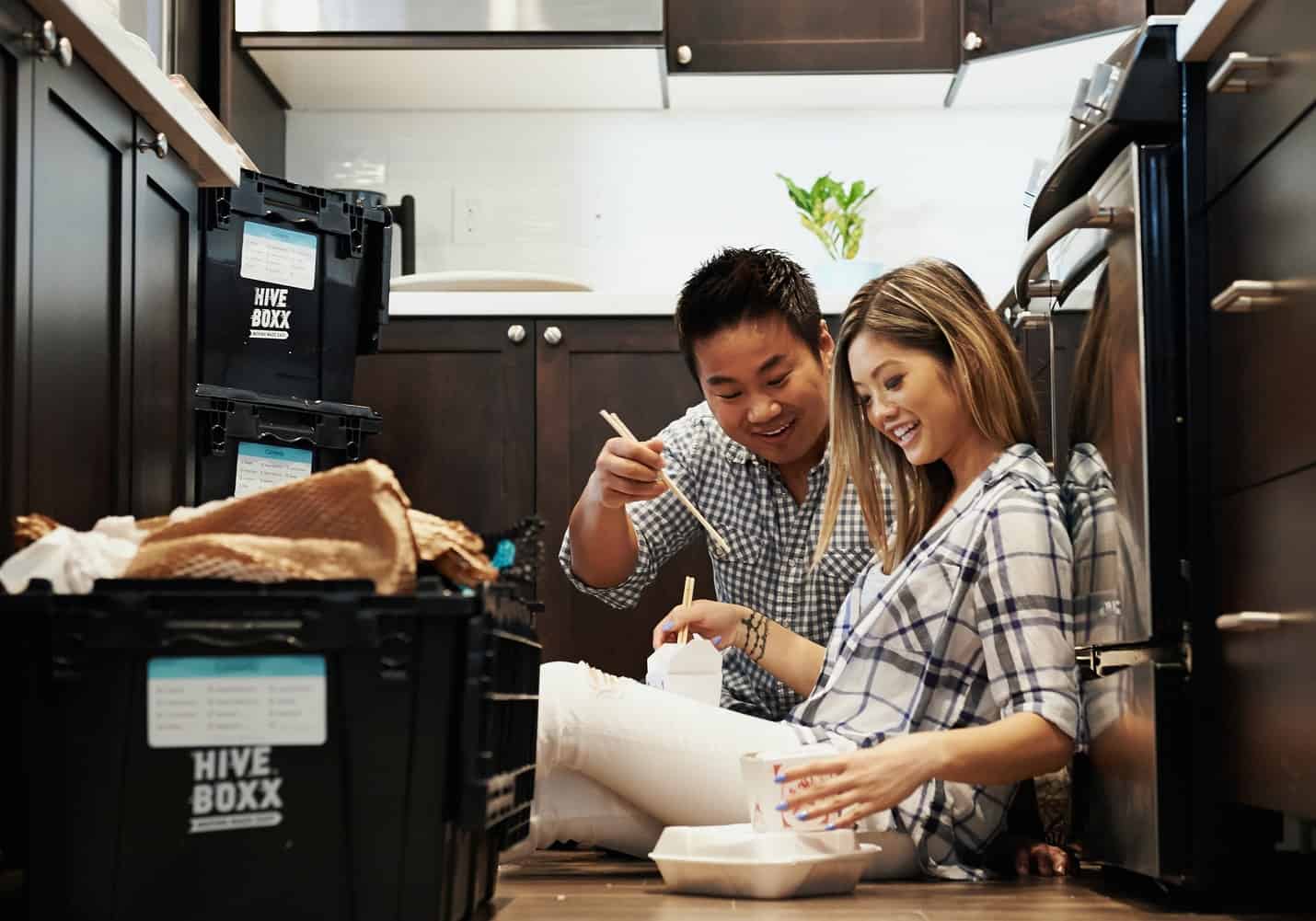 Fighting over table space? Theres plenty of room on the floor! :) Image by Hiveboxx.
Achievable
Spacious flats big enough for two, in great locations, in a major European city? Sounds like a unicorn, and flat hunting as a couple can often seem impossible when it comes to affordability without sacrificing on space and location. At Vonder we believe in quality urban living spaces that are affordable- our rents include all bills and Wi-Fi. This means hassle- free living, leaving you free to focus on building your community.
Location
Looking to be in the hustle and bustle of the city? Or somewhere quieter and calmer? Vonder has a number of different locations across some great European cities. Hip neighbourhoods, centrally located neighbourhoods, culturally diverse neighbourhoods. We have living options in a variety of great neighbourhoods. All of them have access to public transport links that makes the whole of the city accessible for couples looking to explore and enjoy the city they live in. All of our complexes are in great locations filled with popular coffee shops, restaurants, bars, shops and small businesses, and art and cultural centres.
Couples can choose their prime location. Image by Sinitta Leunen.
There are so many great reasons why the evolution of co-living means some great options for couples in terms of where they choose to live and work. Co-living for couples is evolving and in the process opening up some great urban spaces for couples looking for more than just a place to live.
*Please note that during this time, all events are held in accordance with the latest Covid-19 regulations as set by the government. Vonder is committed to upholding the safest standards of hygiene, social distancing and to restricting the spread of Covid-19 as much as possible. Keeping our residents safe is our utmost priority at this time.