Finding the best shared or student studio flats in London through co-living.
Finding somewhere to call home as a student in a large and expensive city like London is not easy. Trying to narrow down the best neighbourhood, trying to figure out how you're going to get to and from Uni each day, and navigating a rental market that is as diverse as London's, is no easy task.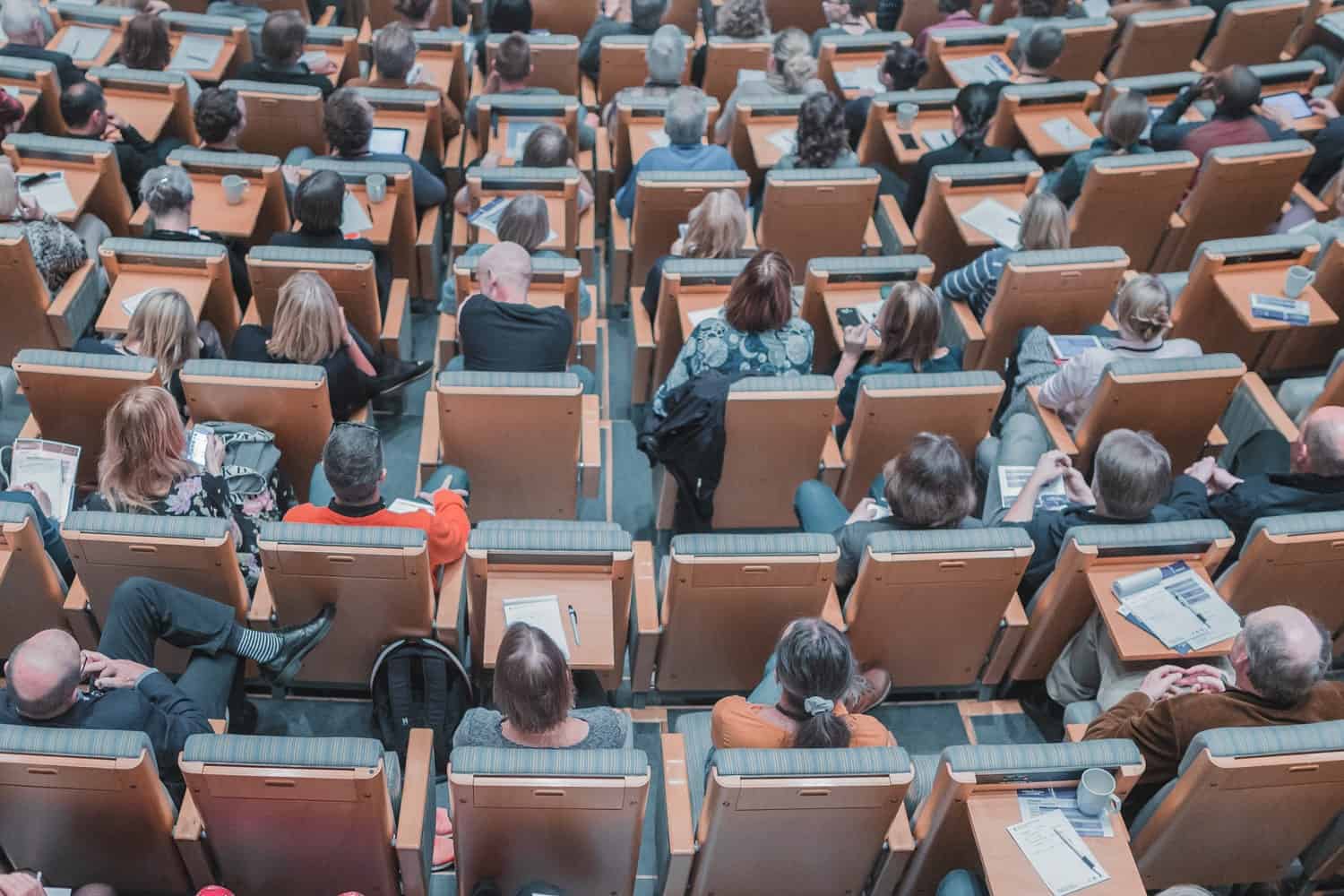 Trying to narrow down the best neighbourhood, trying to figure out how you're going to get to and from Uni. Image by Mikael Kristenson.
And then once you find somewhere to live, be it a studio or shared accommodation, then there is the hassle of bills and connecting Wi-Fi, and attempting to build a social life and community in what for many students is a very new and intimidating city. We get it.
There is, however, an easier way.
Co-living and it's evolution into private apartments with shared community and coworking spaces, is providing affordable, flexible and trusted accommodation for students across London.
We take a look at why students are considering co-living more and more as an accommodation option in London.
Hassle-free
Private studios and shared flats that are fully-furnished. That's right, everything is included from kitchen appliances to kitchen amenities, right down to the bedding on your bed. Focus on getting to know the city and student life, without having to worry about sourcing furniture and all the rest you need to set up a home.
Vonder's London rents include one all-inclusive bill. One less thing to worry about. This leaves you free to focus on your studies or whatever else inspires you in your free time. It also means if you are sharing a flat, no more fighting with flat mates at the end of every month for everyone's share of the bill. It's already taken care of.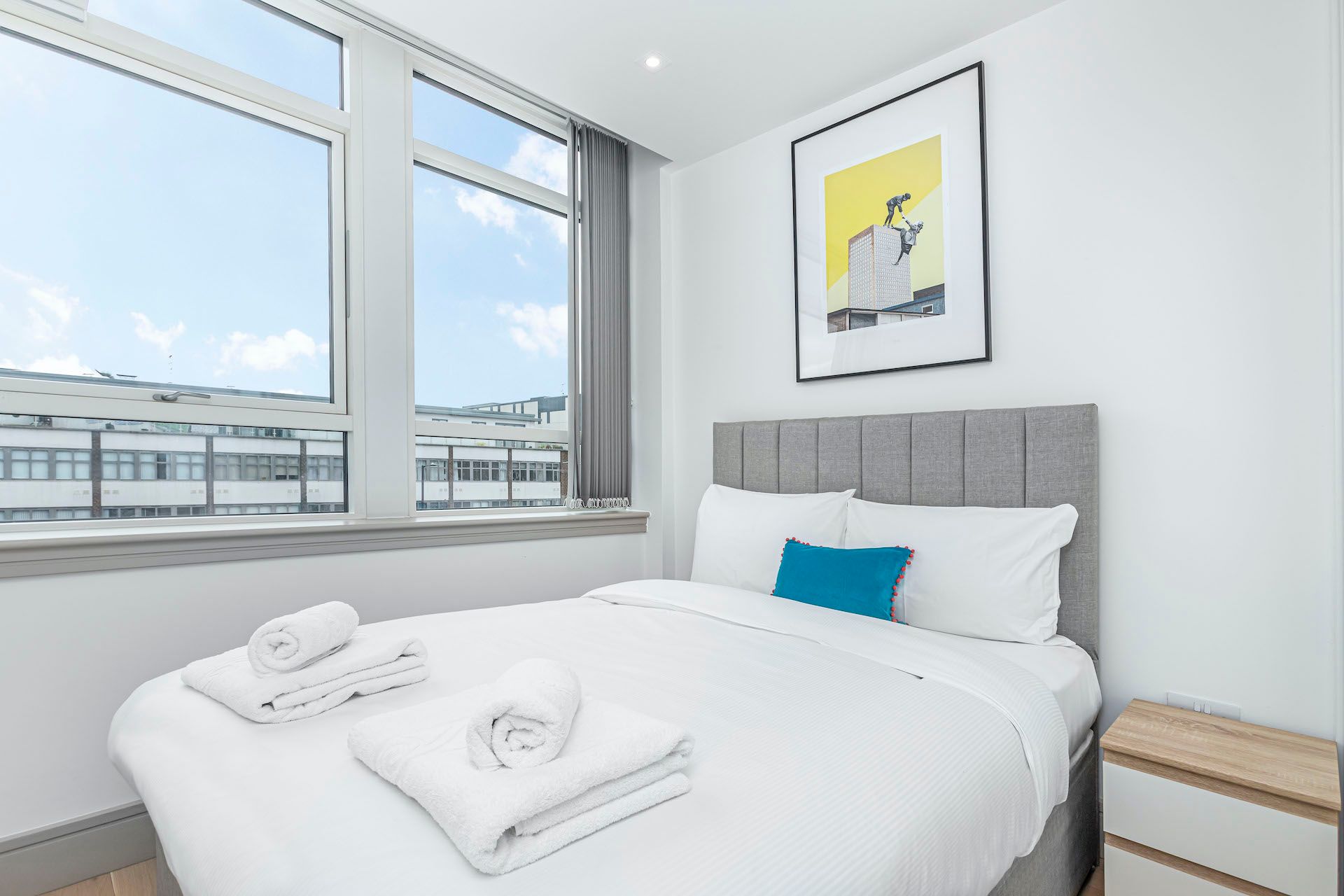 Everything is included from kitchen appliances to kitchen amenities, right down to the bedding on your bed. Vonder Broad House in London.
Location, location, location
Whether you need to be near your Uni, or you want to be somewhere it's all happening, or if you prefer somewhere a little quieter and calmer- we have a variety of complexes in a variety of London locations. All our locations are in neighbourhoods with lots happening, whether it's up and coming coffee shops, diverse and international restaurants, or some of London's most popular bars and clubs. Our locations are also in the heart of some of the city's flourishing art and cultural centers, whether its sports, art or music.
Our locations also have access to some of London's best transport links, bus, tube, connect to the whole of the city for studies or play.
Community*
So here's the thing, moving to a new city is hard. Finding your tribe, building friendships can take time and hard work, and sometimes just even knowing where to begin seems next to impossible. Vonder's shared or studio flats for students don't just give you somewhere great to live, they also offer you a community of like-minded people in the flats around you, and plenty of opportunities to connect with these people through our shared facilities and events. Gyms, coworking spaces, rooftops, clubhouses, there are plenty of ways to connect with others in our co-living complexes. We also organize some great in-person or online workshops, from yoga to fitness to our personal favorite, cocktail hour.
Perfect Study Conditions
Private co-living flats, a studio or bigger, are perfect for students looking for somewhere to combine life and study. Even in one of our bigger, potentially shared flats, all rooms come with spaces designed to build a study area that is private. Within co-living complexes, the provision of coworking spaces, are also great for students looking for somewhere quiet to knuckle down. And with Wi-Fi included, you can be connected to your university of college whenever you need to be.
'There are a lot of students who don't have the conditions to study at home in a calm atmosphere. As a student union representative , I would prioritise this on an institutional level with universities, but also on a governmental level with policymakers.'- Gohar Hovhannisyan, European Students' Union (ESU)
Co-living wants to be a part of changing this for more students, with the provision of high quality living and working spaces.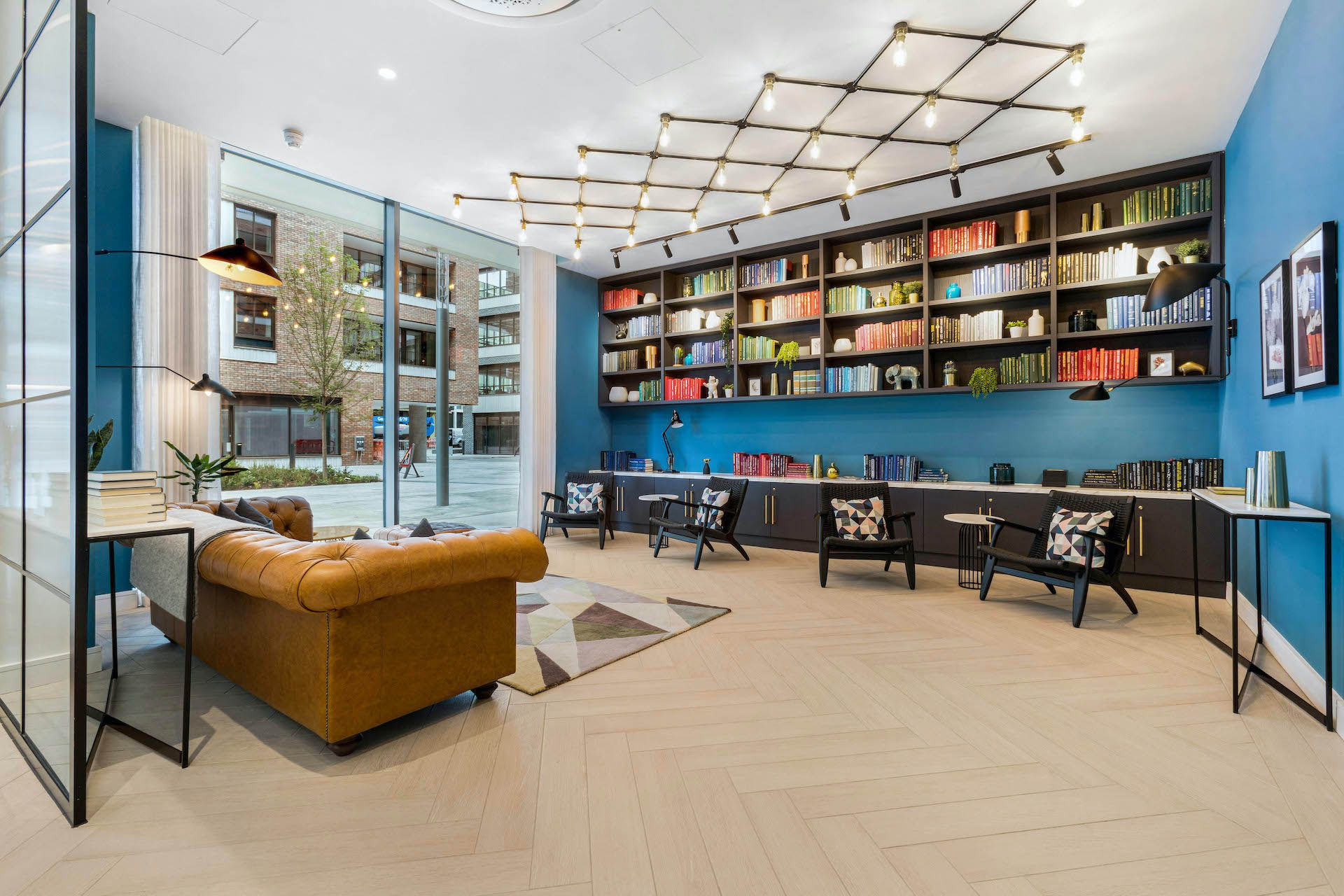 Co-working spaces that are perfect for studying. Vonder Shoreditch in London.

So whether it's shared accommodation or perhaps more private student studio flats in London, you are looking for a student, co-living and it's evolved version might be just what you need for comfortable, affordable and just all-round great accommodation. Connect with a community of like-minded individuals while knowing your bills are taken care of, leaving you free to focus on your study and on enjoying the city.
Vonder has some great housing options for students across Europe, from our co-living London complexes to our co-living Berlin and co-living Warsaw complexes as well.
*Please note that during this time, all events are held in accordance with the latest Covid-19 regulations as set by the government. Vonder is committed to upholding the safest standards of hygiene, social distancing and to restricting the spread of Covid-19 as much as possible. Keeping our residents safe is our utmost priority at this time.