Finding the best work living space for founders and entrepreneurs, an an era of startups.
We know that startups, young companies and new companies are as diverse as the products they create and as dynamic as the people who start them.
We also know that that all of this means startups, and new businesses, need work and living spaces that are unique as they are.
Invest in people, not office space
In the early days of a startup, when time and money might both be tight, coping with the hassle and stress of managing and maintaining an office is far from ideal. What you want to be doing is investing in people, ideas and product, not office space and not in managing said office space. Being able to hyper focus on what you want to create and in turn build is essential in the lifecycle of your business.
This is where co-working spaces come in. They have everything you require from a physical office- the furniture, the Wi-Fi, the coffee machine- without the stress of having to manage an actual office and all of its overheads. Plus you gain, what are often designed as, flexible and dynamic working environments. Co-working spaces are designed with creative companies and businesses in mind, and they attract like minded people who are able to cooperate, collaborate and create.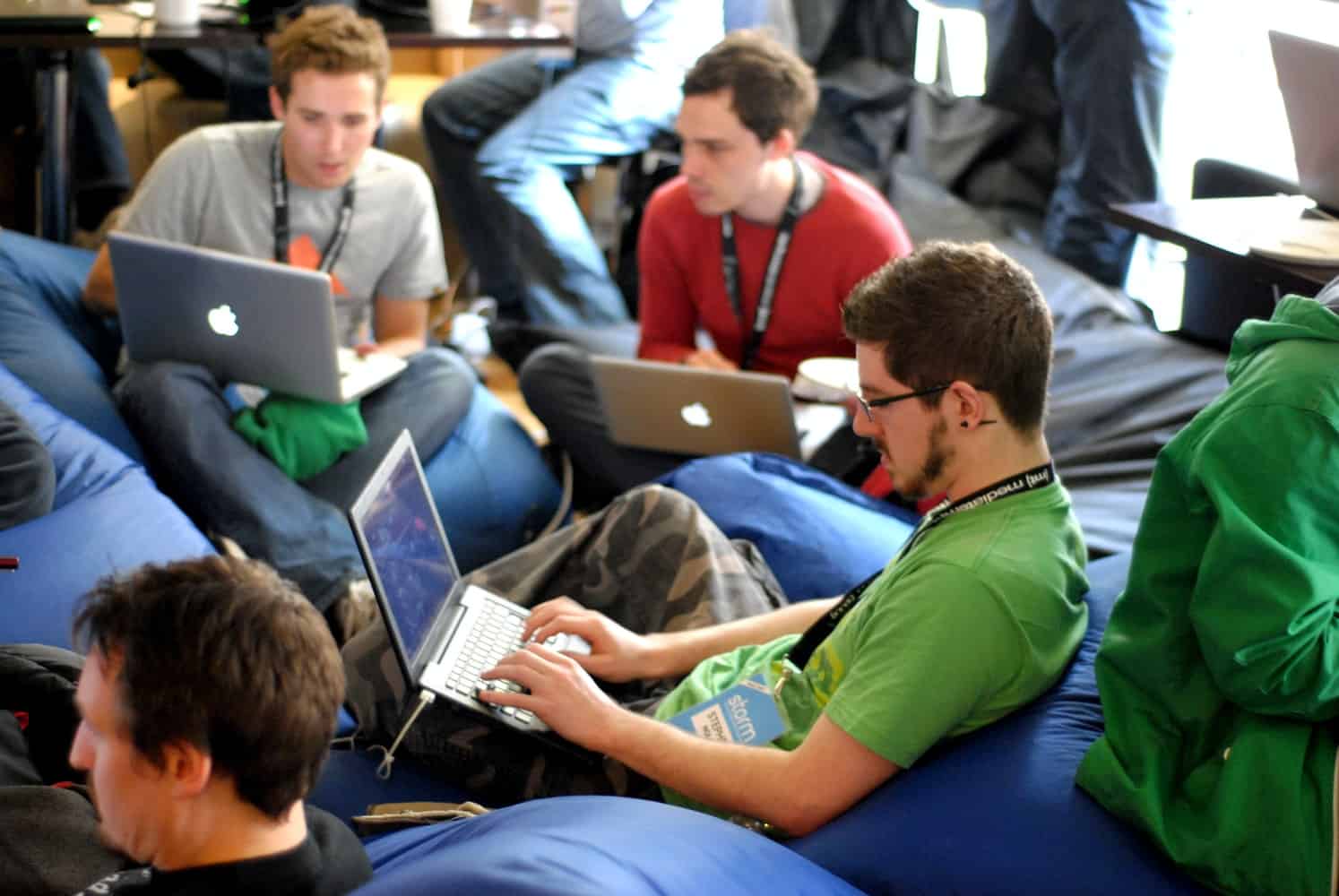 Invest in people, ideas and product, not office space. Image by Hello I'm Nik.
Blend home & work
We all know the importance of a good work life balance. Something that for most entrepreneurs is pretty elusive. But take co-living and co-working spaces, where you can live and work within the same complex, and you might get just a little bit closer to a relationship between work and play that is more organic and more enjoyable.
Vonder's evolved, private apartments offer fully-furnished, beautifully designed and spacious apartment complexes that offer great co-working spaces too. So you can live and breathe work, but there is also somewhere to call home too. And maybe just maybe in the process refrain the life work balance for everyone in your company, including yourself.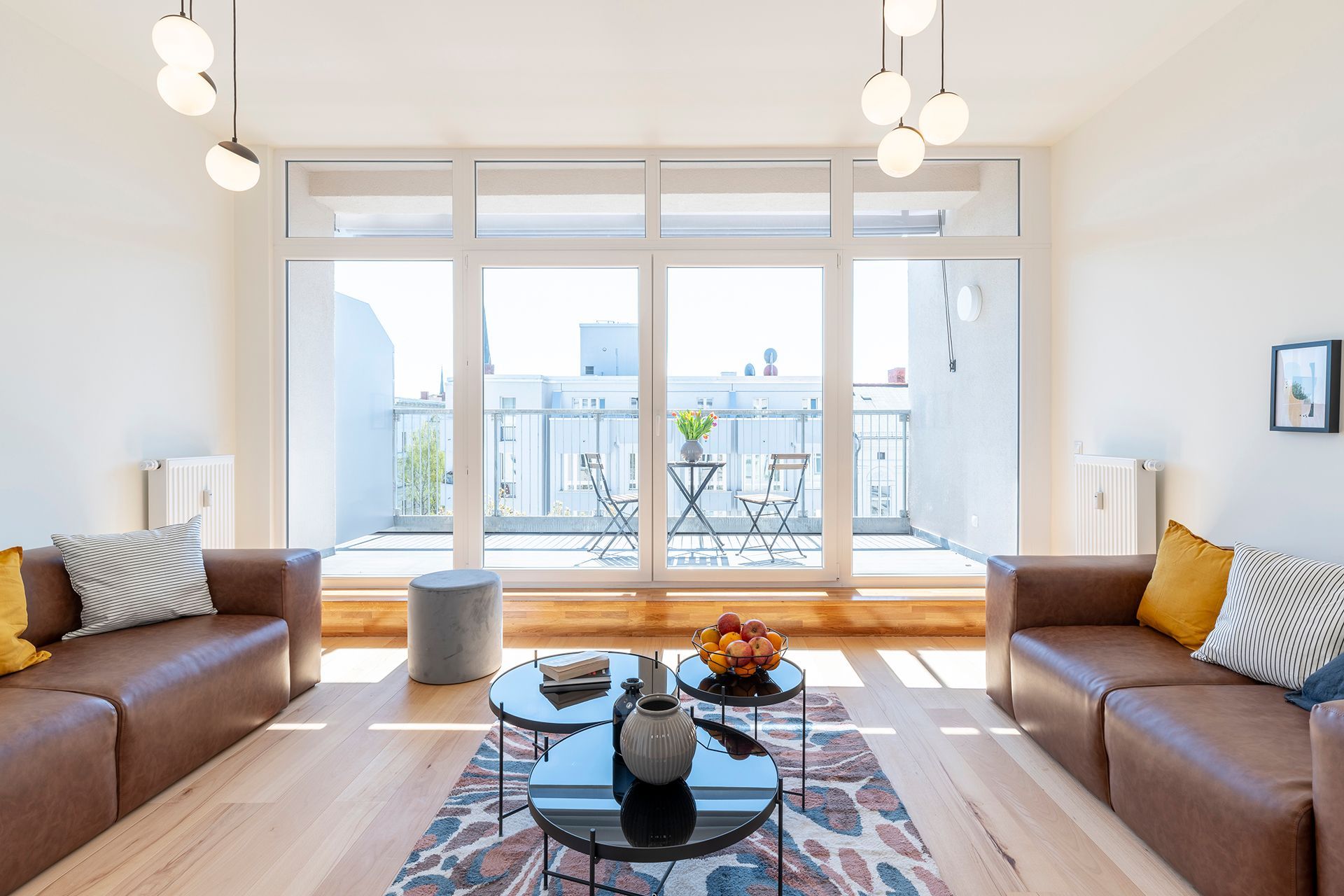 Our Berlin

Vonder Kurfürstenstraße location.

Crucial to the growth and evolution of a startup is access to communities, and networks, that bring together people from different industries and roles. People to bounce ideas off, people who know someone, who knows someone; or just someone to get a drink with after an intense day, co-living spaces bring together people who get each other and can help develop each other at the same time.

Finding the best work living space is no easy task. But co-living spaces exist to bring together the very best living and working urban spaces for people who need them.

Across its co-living London, co-living Berlin and co-living Warsaw complexes Vonder has a variety of great living and working spaces that are designed for entrepreneurs and their businesses.

*Please note that during this time, all events are held in accordance with the latest Covid-19 regulations as set by the government. Vonder is committed to upholding the safest standards of hygiene, social distancing and to restricting the spread of Covid-19 as much as possible. Keeping our residents safe is our utmost priority at this time.