We take a look at the continent's best cities for co-living.
'If you build a city with a high standard of quality, you will always survive. When I advise city governors, I always say: quality, quality, quality!'- Carolien Gehrels, Arcadis
London
This city speaks for itself in terms of what makes it a great city to live and work. And what makes it equally great for co-living is just an extension of that. It has everything you need from a major city: the vibrancy and dynamism, that makes living in it so inspiring.
It is a diverse city, no matter where you come from in the world, there is something for everyone in this melting pot of nationalities and languages. London is known for its internationalism and for good reason. It is a city with a rich history, and of course the royal family. It is alive with art and culture venues, events and communities.
London is also packed with parks - over 300,000 - making it possible to escape the hustle and bustle for the quiet and calm of a green space from almost any neighbourhood.
Anyone who is part of the global co-living movement knows that London is the epitome of a city that has embraced co-living like no other. Evolved co-living means private, fully-furnished apartments. It also means fully equipped coworking spaces which are perfect for expats, digital nomads and anyone who appreciates a diverse community and urban lifestyle.
And in an international city like London, affordable living and working options with all bills included are in high demand from professionals of all ages.
The evolution of co-living in Europe is happening, and right now it has London at its centre.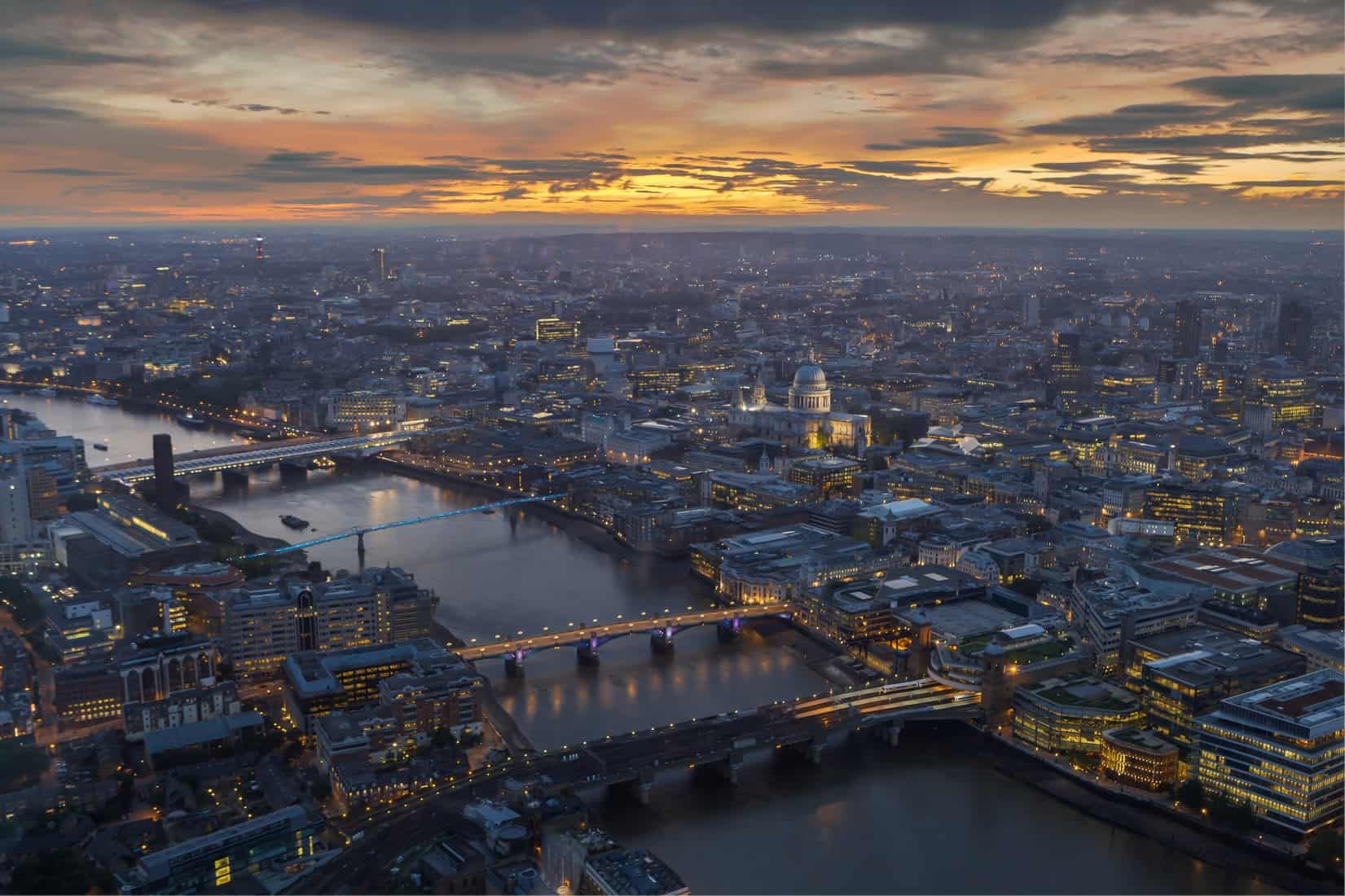 London. Image by Jaanus Jagomagi.
Berlin
This progressive and diverse city (1 in every 5 residents was born outside of Germany) has so much to offer residents both old and new. It is a city that attracts digital nomads, expats and international workers and travelers of all kinds.
It is a city that has long attracted startups and their founders, and with a well-established coworking scene, Berlin has become one of Europe's up and coming cities within the global co-living movement. The global co-living movement has long been a popular base for startup founders looking for quality, flexible spaces to work. And right now Berlin is the perfect environment to bring together the two.
As in any major international city there is a demand for affordable, quality housing. And right now co-living fits this role perfectly.
Berlin is not an easy city to navigate, when it comes to finding an apartment to rent and dealing with landlords and all of the resulting bureaucracy that comes with renting somewhere to live in this city. Especially if you don't know German.
Private co-living spaces, where you move in with a bag and a computer, are really suited for someone who needs a hassle free approach to finding a place to call home in this German city.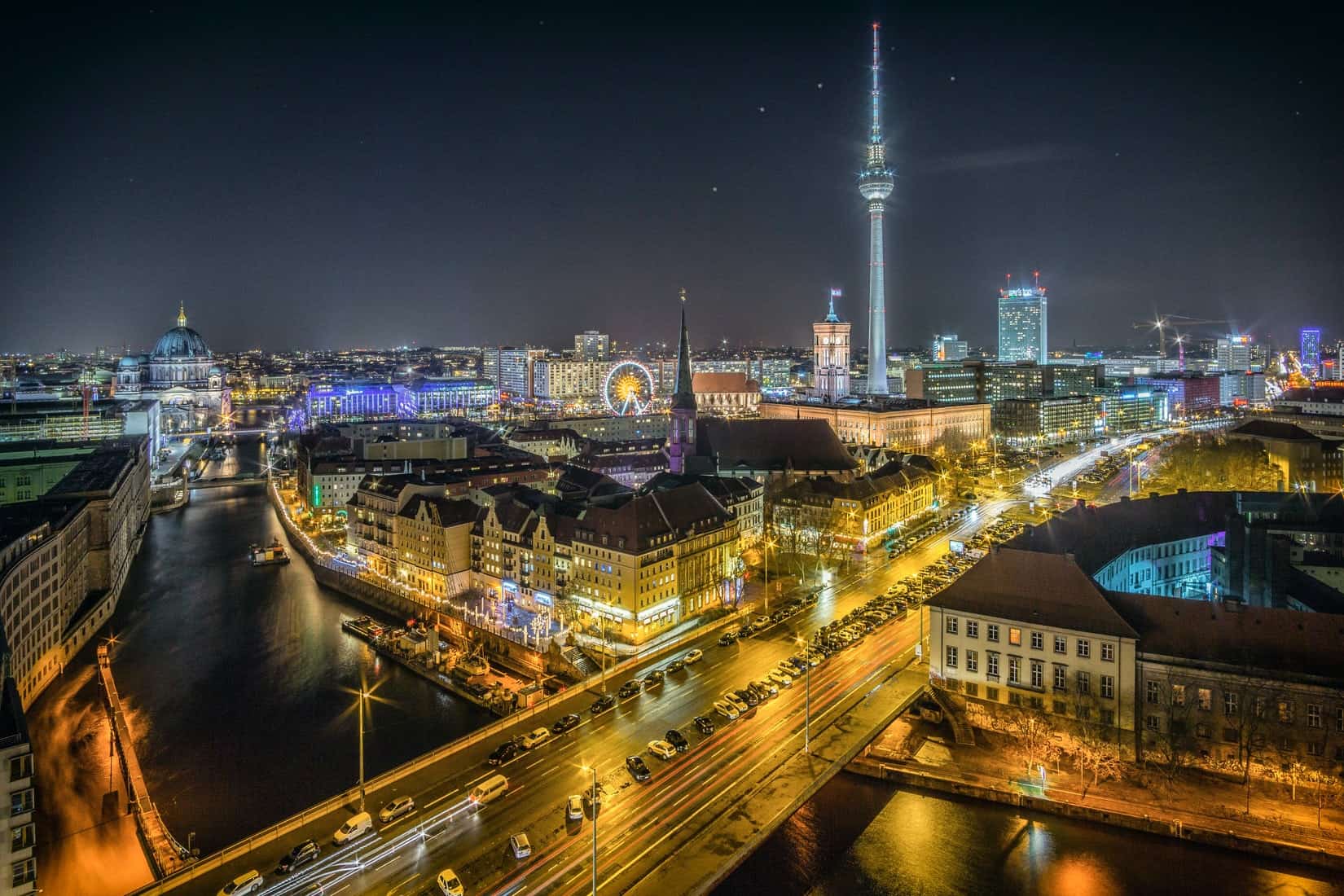 Berlin. Image by Stefan Widua.
Warsaw
As a city with a large student population, Warsaw is increasingly becoming a place that is permanently on trend. It is young, it is dynamic and it brings together a community of people for whom co-living and coworking are a natural fit.
This is a city with a huge amount of history behind it, some of it incredibly painful and some of it not so past, but it is a city that is remaking and reinventing itself from the rubble of its history and in the process letting its young people lead the way.
The neighbourhoods in Warsaw are changing and evolving and diversifying all the time. And for a city in flux, co-living provides the perfect living and working environment for a city population that is young and creative.
There is so much to discover in this city- food, cultural events, parks and history- and co-living spaces are the perfect blend of private living spaces, community spaces and just a really great place to live in a really great city.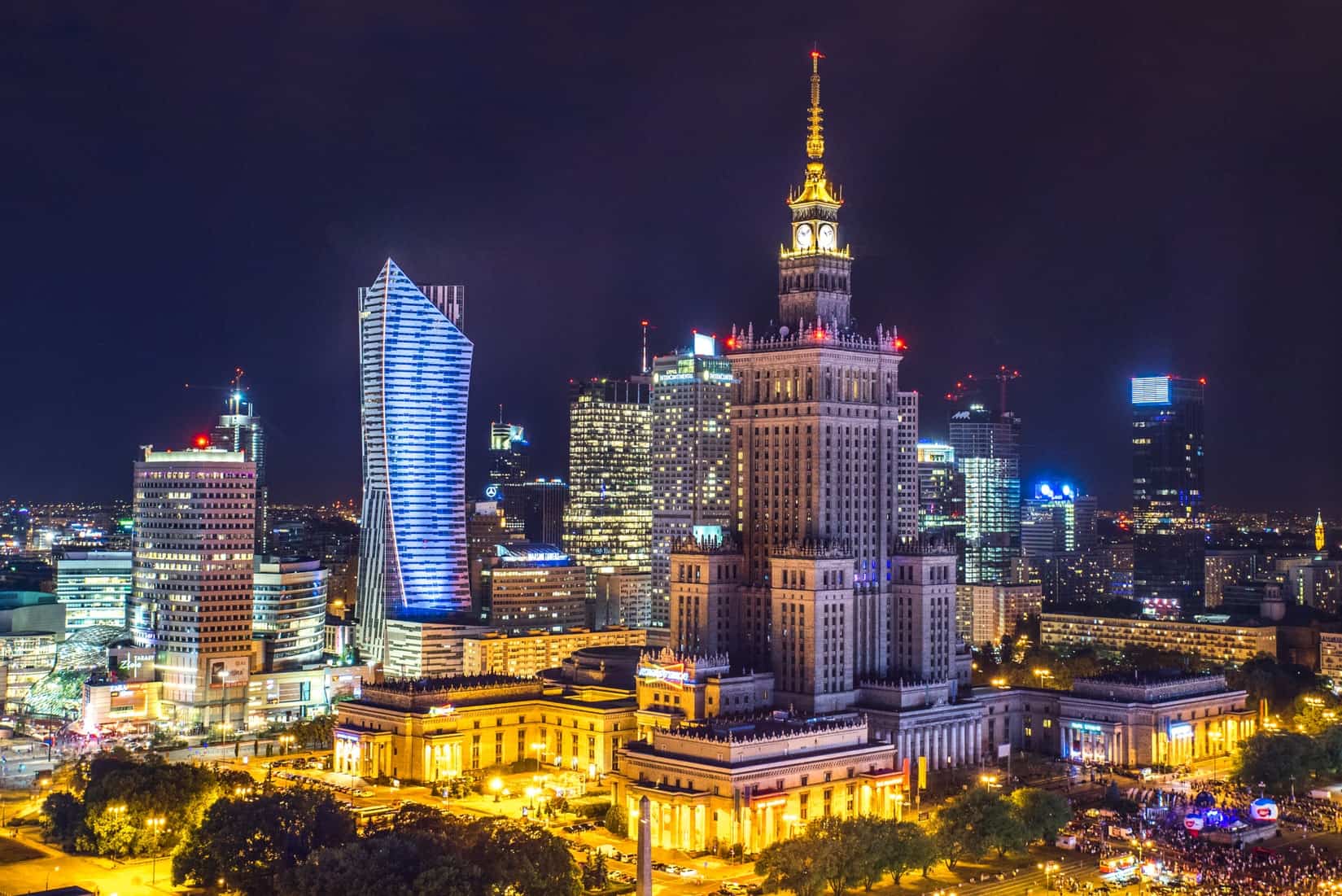 Warsaw. Image by Kamil Gliwinski.
Dublin
Dublin has undergone something of a transformation in recent years. The development of the Docklands, now home to some of the world's biggest tech giants (think LinkedIn, Facebook, google, twitter, Airbnb) has attracted some of Europe's brightest, tech-orientated people to this capital Irish city. The city is also in the midst of a startup boom, and this energy and dynamism is mixing with Dublin's historic background to create a really unique city. One that has the best of Dublin's strong cultural and literary heritage with the very latest in technology developments.
Dublin is known for the warm and welcoming nature of its native residents. This makes it a natural city to develop co-living communities within. The Irish craic is known across the world, and there is no better place to experience it than along Dublin's Camden Mile- home to more than 27 pubs. The city is also home to new restaurants and bars that are developing a food scene to be proud of.
The beauty of this city is its accessibility to the rural beauty of the rest of Ireland- from it's wild coasts to in-land pastoral scenes. Within the city itself enjoy a stroll along the River Liffey, or a day in anyone of Dublin's parks.
There is a huge demand for quality, affordable housing in this rapidly growing city: co living spaces are one solution to this demand and are a perfect for those coming to Dublin to be a part of its tech scene. Co-living Europe has a lot of room to grow in Ireland.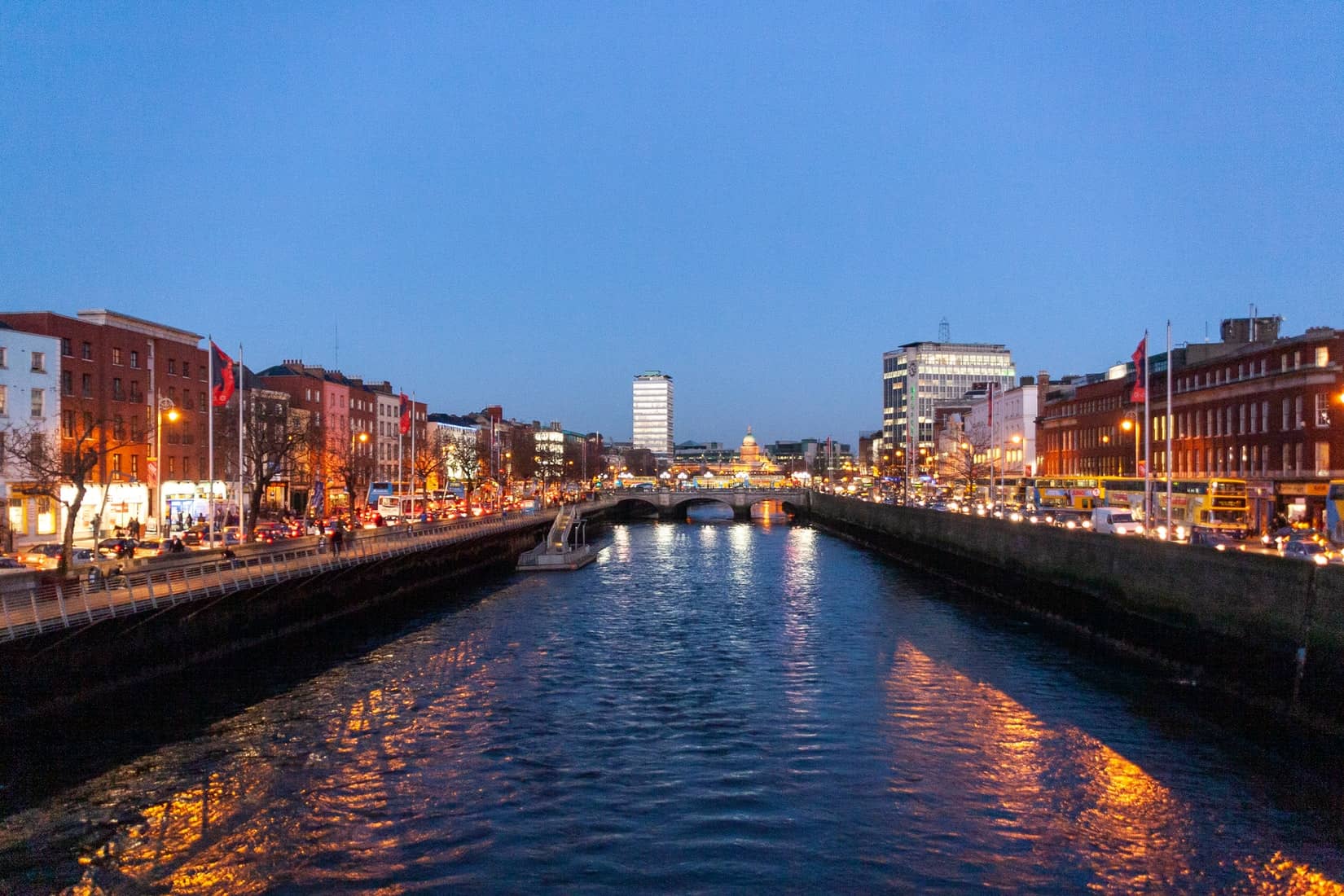 Dublin. Image by Dimitry Anikin.
Barcelona
Barcelona is a fantastic city for the co-living community to put roots down in, if only because of its fantastic weather. Its moderate temperatures, all year round, make it a city with a high quality of life and a great city to live in.
There are many things that make Barcelona ideal for those who love co-living: from its public transport links, to the numerous bike lanes that make this city easily navigable on bike. The city makes urban living easy.
This is a city that balances the hustle and bustle of its city life, with the Zen and beauty of its beaches: balancing work and play, in much the same way co-living communities do. There is nothing cooler than a beach city and Barcelona is no exception to this rule.
As a city of creativity- street art, neighbourhood carnival year round- Barcelona is perfect for those who love to create, or who love to be part of a creative scene. It helps also that wine is both plentiful and cheap. Making co-living and Barcelona a perfect fit.
Barcelona. Image by Carles Rabada.
Europe's co-living scene is developing all the time. As co-living takes hold in new cities across Europe, more and more urban dwellers are embracing an approach to living that combines quality housing, community events and facilities, with something bigger. Something that brings together like minded people under one roof to live and work. Co-living is transforming hand in hand with cities across Europe and it is as much a part of this transformation as anything else. People are demanding a new way to live, and co-living meets this demand.
Vonder is part of this ever evolving transformation of housing and co-living in cities across Europe with its co-living London, co-living Berlin and co-living Warsaw complexes.
*Please note that during this time, all events are held in accordance with the latest Covid-19 regulations as set by the government. Vonder is committed to upholding the safest standards of hygiene, social distancing and to restricting the spread of Covid-19 as much as possible. Keeping our residents safe is our utmost priority at this time.