Cycle to Work Day is the perfect excuse to consider cycling to work this summer!
No matter how you normally find your way to work, this 5th of August is Cycle to Work Day in the UK, and a great chance to dust off your bike (or borrow one) and complete your commute by cycling into the office. Still working from home, or that day is not your day to go in? Celebrate the spirit of the day, and the power of cycling (as both a sustainable means of transport and a way to stay fit) with a bicycle ride of your own choosing. Whether it's a ride around the park, or down to your shops or favourite place to sit for coffee, the 5th of August is the day to join thousands of cyclists around the UK on their bikes.
Cycle to Work Day is about encouraging everyone to give cycling a go. It doesn't matter if you haven't been on a bike for years (maybe you are not sure if you even remember how to ride one), whether you commute to work on your bike everyday, or if you are semi-pro, the aim is to just get on a bike.
This year the organization behind Cycle to Work have built their free Love to Ride online community. There are several ways to sign up to the community (through Facebook, Strava amongst other examples), and then all you have to do is download their smartphone app, connect to it and then you can access and log into all of their rides and routes.
Log your rides on the day in their app and community, and be in with a chance to win a prize!
Still not sure about getting back on a bike, even just for a day? We get it, but in order to give you something of a push, we have prepared this list of why cycling is not only good for us, but our commitment to living a more sustainable lifestyle too. Cycling also, believe it or not, is good for our cities and we will also explain why.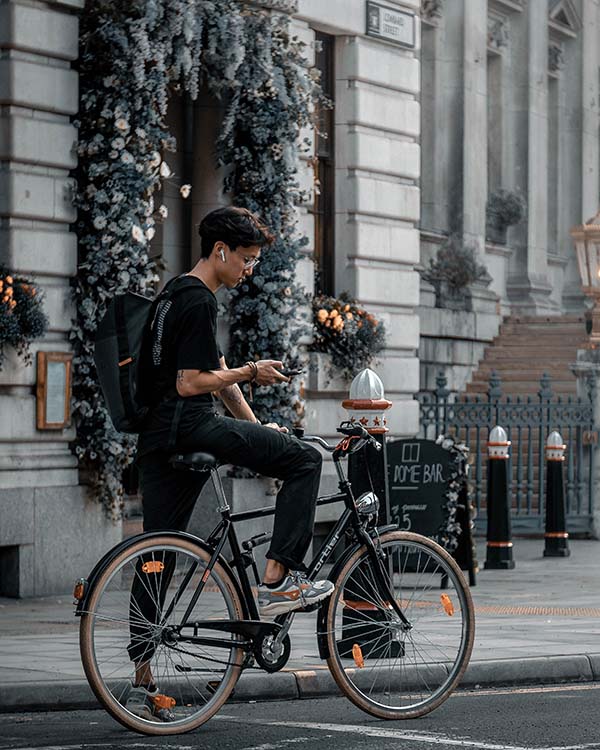 Think of your health.

Cycling is great exercise, it gets almost every part of your body moving and as mainly aerobic activity it also means your heart, blood vessels and lungs are also working as you ride. This is great for your cardiovascular fitness.



Think of the environment. Bicycles, and cycling as a form of transport, are carbon free, well almost. They don't pollute and the more people who travel by bike, the less reliant we become on forms of transport that are fuelled by fossil fuels.
Think of your city. Cities with large cycling populations (think Amsterdam) are forced to think of new ways to develop in order to accommodate cyclists. This in turn tends to lead to cities embracing an approach that prioritizes not only cyclists but walkers too, and urban planners and local governments are encouraged to find ways to build more pedestrian friendly cities.
Have we got you convinced? Head over to https://www.cycletoworkday.org/, and maybe they will be able to get you cycling this August. Happy riding!
At Vonder we believe in the importance of a sustainable lifestyle and our commitment to co-living is part and parcel of this new approach to housing and living.