A guide to finding the perfect place to live, from the comfort of your current home.
So these are not normal times. We are currently working and socialising online, and this is rapidly becoming the new norm. It is no surprise then that this is also changing how we flat hunt, leading to a rise in virtual tours and home searches.
This is not the time for strangers, people outside your bubble or capsule, to be traipsing through homes and flats in the search for someone to live. It's not impossible, but the current global health situation is pushing flat and apartment tours online more and more.
Some property agencies are going all out and trialing virtual reality headsets to guide potential renters and buyers through properties they can not visit in person. And while this sounds like a pretty exciting trend we could get behind, virtual flat hunting doesn't have to be as advanced as VR headsets.
Any renter can make a video of their flat, to share online and walk potential renters through the rooms and features of the flat. Sure, nothing replaces an actual in person look, but there is still much to learn from an online look. In fact having a quick look at an online video or images of a potential home, could save you loads of time in travelling to locations. Decide first, online, if this home is a good fit and maybe there is something that immediately and automatically puts you off it from the video or images, allowing you to cross it off your list in minutes.
For many expats, moving to a new city already involves a degree of flat hunting that takes place online. From communicating with estate agents, to searching property rental websites and forums, there is always an element of searching online for a home when moving to a new city.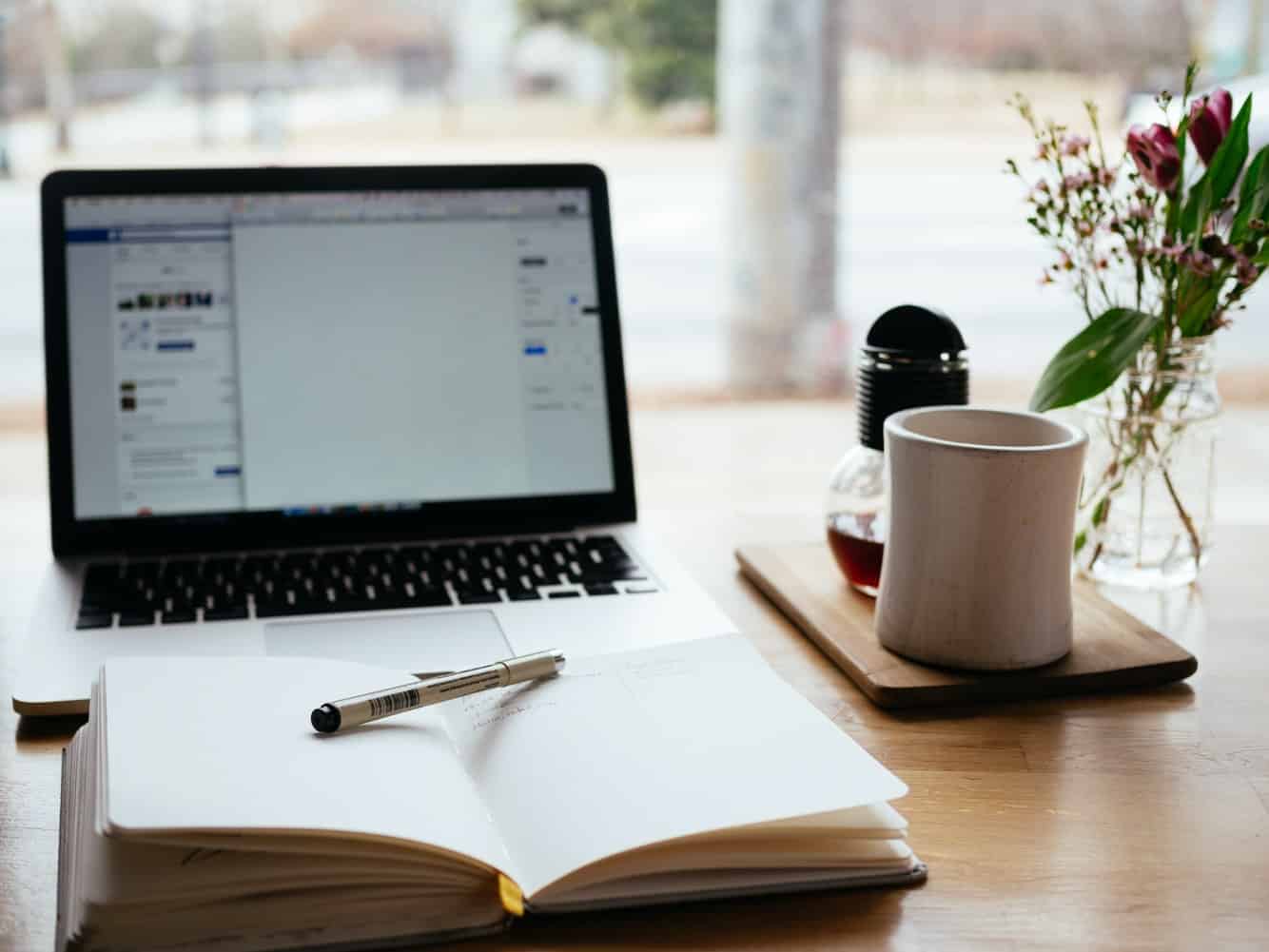 There is always an element of searching online for a home when moving to a new city. Image by Nick Morrison.
Co-living and Virtual Flat Hunting: a Perfect Fit
Evolved co-living by its very nature is well suited to this rise in virtual flat hunting.
Why?
We cater to digital nomads and global citizens. People who are used to hopping from city to city for work, relationships and life. Choosing somewhere to live before you arrive in a city physically is not a new phenomenon and co-living has long been attractive as an option for renters looking for somewhere to live in a new city. With co-living you know what you are getting: there is a commitment to quality and consistency in quality that runs through the flats and complexes. Trust and respect are core values of modern co-living- what you see on the website in the images is what you get. There are no hidden features or issues with the property that require an in depth, in person look. What you always get is quality, living spaces designed and built to the very highest standards.
The ease involved in renting a co-living flat makes it an ideal concept to serve virtual home hunters. Fully furnished, all amenities and appliances included makes them ready to move in with a bag and a laptop. There is no confusion or ambiguity about what you get, what you don't get. It is all there in black and white, and guaranteed.
There is also clarity and transparency in understanding what flats are available and where. What you see on the website, what you can search for, filter and find- is what we have. No empty promises. Choose what you need, and we will let you know if we have it.
Choosing somewhere to live, virtually, doesn't have to be a nerve wracking, stressful experience. Vonder's new approach to co-living combines the ease of finding an apartment, from anywhere in the world, with our carefully designed and maintained private apartments and shared community and working spaces. Our commitment to quality housing makes your online flat search really easy.
When this is all over, there are many things that will go back to normal. But finding a home online, virtually, we believe is here to stay.
Vonder has a variety of flats across its co-living London, co-living Berlin and co-living Warsaw complexes, all of which can be explored online.