The past 18 months have witnessed a swelling in the ranks of digital nomads. The numbers of people working remotely are on the rise, and many of those are opting (where and when possible) to join the ranks of those working remotely overseas.
According to a recent report by MBO Partners there are currently 10.9 million digital nomads in the world, an increase from 7.6 million just a year and a half ago. More telling, an estimated 64 million people worldwide have considered or are considering making the switch to working and traveling, while a further 19 million have real intentions to do so.
If working remotely really does mean working successfully and productively from pretty much anywhere, so why not go all out and choose from any one of a number of great cities and countries.
COVID-19 restrictions and safety guidelines aside, there has never been a better time for many to consider what it means to be a digital nomad rather than merely a remote worker, and how they might build a new working and personal life somewhere new.
Countries themselves have also begun to understand the lure of remote working overseas and destinations as diverse as Estonia, Georgia, Dubai and Antigua have begun to launch special remote working visa programmes to attract talented professionals to their shores.
However when it comes to choosing the best country for remote working, there are a number of key factors to consider. The temptation to get on a plane and just go may be strong, but remote working only works when the infrastructure and support exists to make it happen successfully. Working from a beach bar may look super inspiring from an image, but the reality is far from that if the internet connection is unreliable and slow.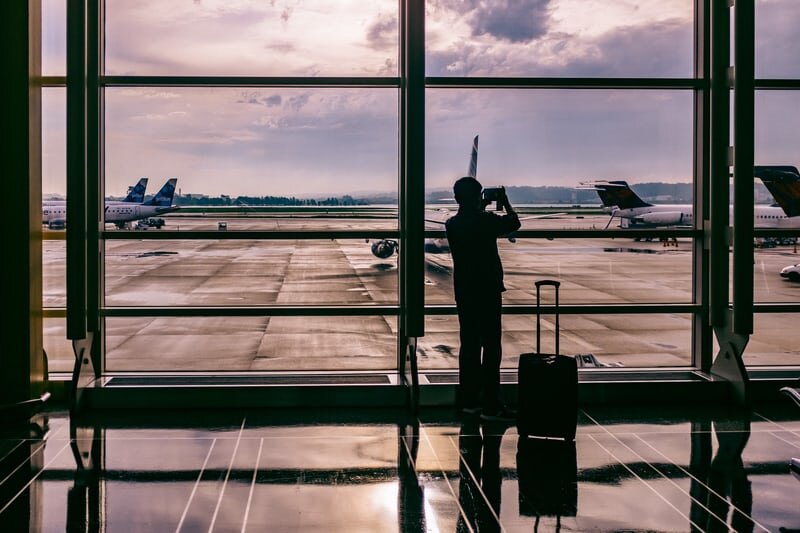 Countries themselves have also begun to understand the lure of remote working overseas. Image by Ashim D'Silva.
Successful remote working relies on the following main factors -
Internet access and speed - it must be reliable and it must be fast. It must also be affordable. Some of the most developed countries, think New Zealand, for example, have reliable and fast internet connections but it comes at a cost. Sometimes this cost can add prohibitive expenses to a digital nomads expenses.
Housing costs and availability - remote workers heading overseas need to be able to find quality, affordable accommodation fast and preferably without a great deal of searching or red tape. Digital nomads embrace their lifestyle because of the flexibility it offers, and flexible housing options are crucial to this lifestyle.
Language and cultural differences - even if you aren't working directly in the country you move to, countries where English is not widely spoken and understood can take longer to settle into. And while for many people this is often the perfect opportunity to learn a new language and absorb a new culture, it can also throw up obstacles to starting a new life that can be challenging to overcome quickly. Remote working visas tend to have a limited duration - most are for a year or so, and so a fast assimilation is crucial to making it work. Remember also time zones, working on one and living on a vastly different one is not necessarily the way to a more productive and enjoyable working life.
Visa access and cost - by their very nature remote working visa programmes aim to attract digital nomads, so they should not, in theory, be complicated or expensive to apply for. Dubai's remote working visa costs just US$611 (includes the entire application and approval process) for example. For some remote workers the length of a visa is important to consider as well, for some the benefit is being able to stay just a few months, but for others a longer time period may be preferred.
Top performing countries
One of the top performing countries in terms of welcoming digital nomads is Germany. It comes third in a global survey, just behind Mexico and Norway in the top two spots respectively. Although it is worth noting that Mexico's greatest appeal is its super affordable cost of living, while it scores poorly in terms of internet connectivity. Germany scored highly for its quality of life, internet connectivity, and it's ability to welcome people from all over the world.
Dubai also scores consistently well in terms of conditions for remote workers - the ease with which it has welcomed expats for years is a big draw, as well as its role as an international financial and business centre.
At Vonder we welcome our community of residents from all over the world. We are located in some of the world's leading financial and business hubs, capital cities and fast-growing urban centres. Our evolved approach to co-living combines quality housing with specially designed communal spaces, complete with co-working and social spaces. It is the perfect fit for expats and digital nomads.