The number of renters is on the rise. We explore why, and these rising numbers of renters are driving greater demand for co-living spaces.
The number of renters, compared to private home owners, is growing in cities across the world. In 2016 in the US, renters outnumbered homeowners in 47% of major cities. In London, renters currently make up 30% of the property market, while the number of renters is expected to increase by 122% by 2030. These growing numbers of renters are being driven by rising sale prices, which are pushing many out of the property market, and a demand amongst younger populations for more flexibility in how and where they live. Rising marriage ages, and couples delaying starting a family until later in life, are also impacting on the numbers of willing and able home owners. This in turn is having a knock-on effect on the housing landscape.
This rise in the number of urban renters is fueling demand for quality, rental accommodation across Europe. This demand is making it harder and harder for many urban dwellers to find quality, affordable and decent rental housing in some of Europe's biggest cities- London and Berlin being just two examples. Demand is high, rents are high but sadly more often than not housing quality is not.
This rise in the number of urban renters is fuelling demand for quality, rental accommodation across Europe. Vonder Broad House in London.
This combination of increased demand and a lack of quality housing is driving the growth of co-living spaces across the continent. And the figures speak for themselves- between June 2019 and 2020 alone, enquiries from couples into co-living options in London increased by 136%.
Co-living, is by its definition and nature, a perfect fit for renters. Evolved co-living, like that offered by Vonder, provides complexes of private flats and apartments. There are no shared facilities, you get your own living space complete with a private bathroom and kitchen. As the median age of renters gets older, there is an increased demand for quality co living, and particularly private flats. This allows co-living to increasingly appeal to couples as well, and as more diverse co-living options become available, with one to three bedroom flats now coming into the market, the demand only grows.
Co-living spaces are developed with quality of life in mind. They are well designed, with great attention to the details that make a space a home. These are not tired, rental spaces- they are new properties, each of them newly decorated and specially designed. They understand that renters shouldn't have to compromise on quality when it comes to choosing somewhere to live.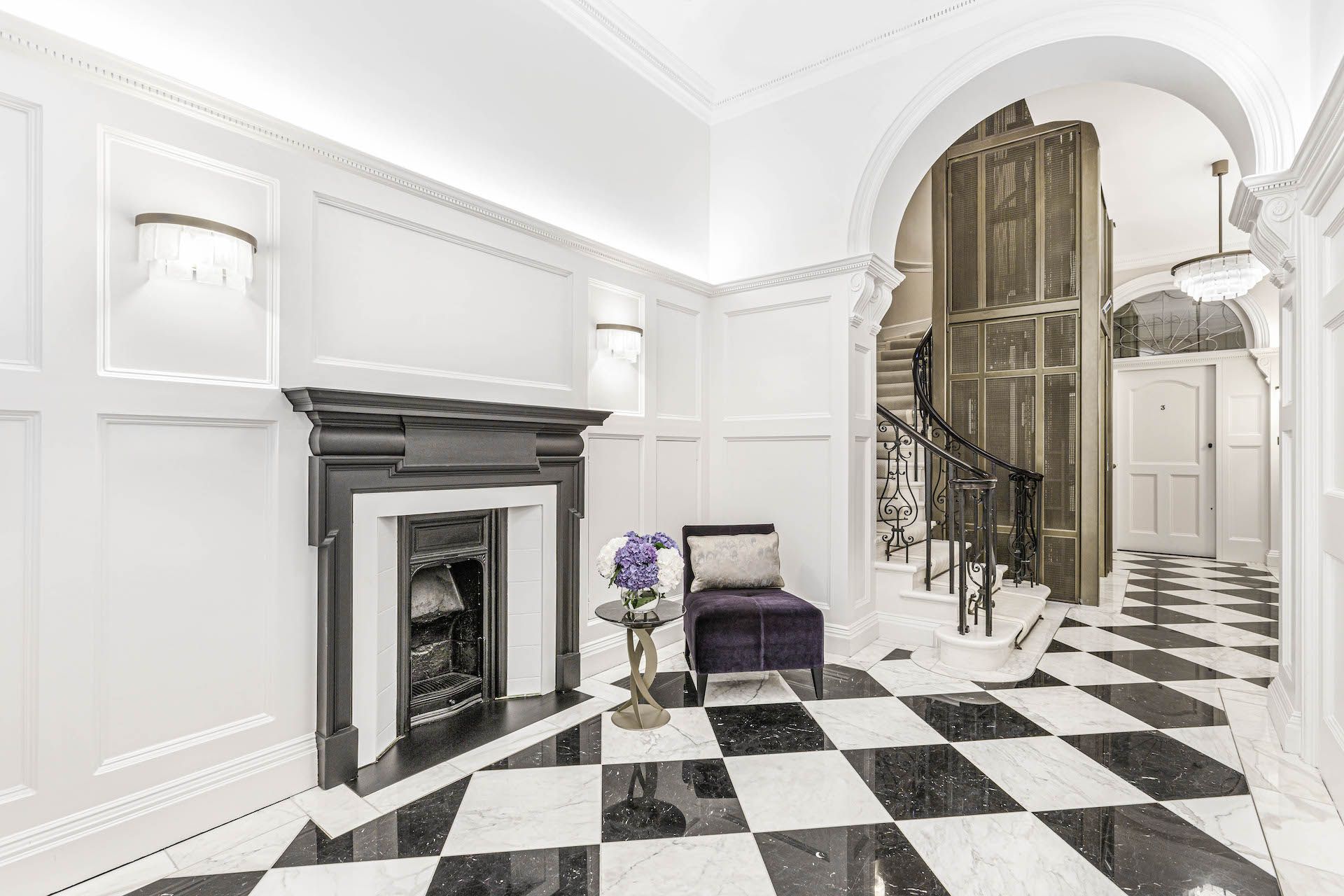 Co-living spaces are developed with quality of life in mind. Vonder Wimpole Street in London.
A demand for rental accommodation also fuels a demand for fully furnished housing. No one wants to schlep furniture with them every time they have to move, and for many renters investing in furniture without a permanent base, just doesn't make sense. Not in the short term anyway. The fact that co-living housing is fully furnished, some even include bedding and all kitchen utensils and amenities, makes it even more attractive for a mobile, flexible population that rents.
As rental populations grow in cities around the world, there comes with it a demand for quality housing designed with renters in mind. Co-living meets this demand perfectly.
Vonder is committed to the development of quality, private flats and apartments within co-living complexes that combine amazing urban spaces and community facilities. Our co-living London, co-living Berlin and co-living Warsaw complexes are designed to meet the evolving needs of renters and urban dwellers alike.