Multi-use, mixed development living spaces are the watchwords of how spaces are planned and developed in the years ahead. We look into why that is.
Traditionally, since the original Industrial Revolution in the 18th century at least, our living spaces have been clearly defined according to their specific use and purpose. One space to live in, another separate space to work in, with further clearly defined spaces for studying, shopping and socialising. There has been little fluidity in how these spaces are used, and they have been designed to reinforce this separation between the different parts of our lives.
This is an approach to city planning that worked, for the most part, for a couple of hundred years. But our lives and cities are changing and how we live and work has changed dramatically since the 18th century. It is time our spaces catch up with these changes and better reflect how people currently want to live, work and play.
A New Way
However, architects and urban planners alike are taking the design and development of urban spaces in a new direction, and one that takes into consideration what these spaces need to look like in order to improve quality of life and reinforce the importance of community in all of our lives.
Urban spaces that are multi-use, and which allow residents to live, work and play within one or several spaces, improve not only quality of life but create healthier cities and communities where connection is prioritised. They also use the space more efficiently and generally are more sustainable too.
There are many ways in which mixed-use, fluid living spaces improve quality of life. Spaces that include both living and working spaces, eliminate the need for stressful daily commutes. Spaces that incorporate apartments and communal spaces, allow neighbours to build relationships through shared social experiences and connect almost daily in ways they choose.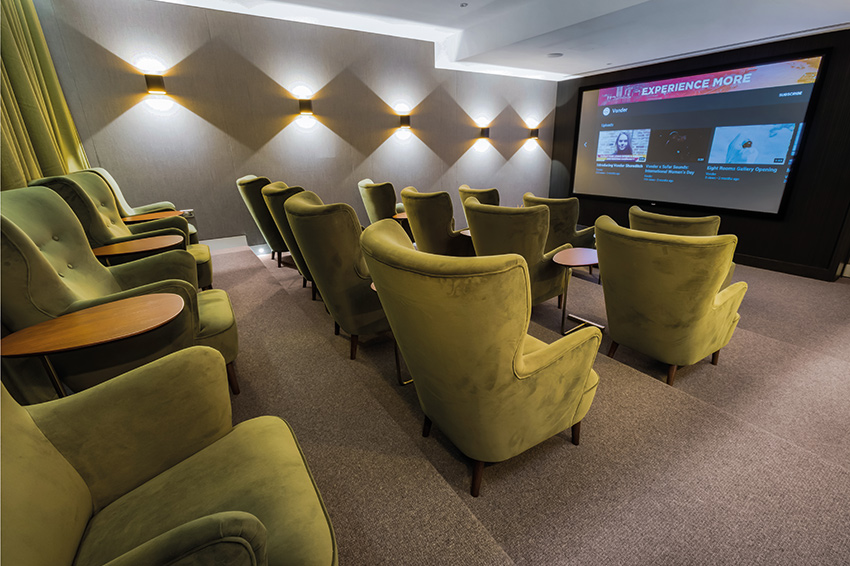 Vonder Skies London.
Driving Change
Leading the drive for mixed-use developments are very real and significant urban issues that are making them more of a necessity than ever before. One of the biggest drivers is under-used real estate. The decline of the High Street and physical retail locations has led to empty prime estate in central city locations that increasingly is being re-developed into housing.
The rise of remote work and a slow return to the office for many has led to under-used former office space as well. Re-developing this into housing, combined with co-working spaces, and community spaces for art or dining, is the way forward in rejuvenating areas that were once the heart and soul of cities. This is what fluidity between urban living spaces can achieve.
Central to this is the concept of a 15/20 minute city. Pioneered by urban planners in Melbourne and increasingly popular amongst other global cities, including Paris, this concept to living and city development involves building neighbourhoods within cities which are accessible, easy to navigate and include anything a resident could need within a 15-20 minute walk or cycle from their home. This includes their working space, shopping and entertainment facilities, as well as essentials such as medical care.
This concept takes fluidity between urban spaces to a whole new level and has the potential to change how cities look and work for all of its residents. Apart from the emphasis on local communities and businesses, it reinstates many of the positives of village life - easy access to crucial services, and greater connection. It is also a much more eco-friendly approach to urban planning and living, and it is crucial cities are aware of how important it is that they embrace a sustainable way to exist moving forward.
At Vonder we believe in the power of multi-use developments to promote connection and community. Our co-living complexes across all of our global locations are designed to be places where people can come together to live, work and play.