The Role of Global Co-living in Urban Centres: We turn a spotlight on a growing housing trend.
We are living in an increasingly urbanised world. It is believed around half of the world's population currently lives in an urban setting. Some estimates put 2007 as the year the number of people living in urban areas overtook the number of rural dwellers. And the number of people living in urban centres continues to grow and grow.
The Benefits
Urbanisation brings many benefits- the development of large cities where people from all over the world congregate to share ideas creates dynamic, international places. Urban centres tend to be at the forefront of innovation, hi-tech and the creative arts. Flourishing cities provide employment and business opportunities.
City centres are where people from all over the world congregate to share ideas. Image by Asher Legg.
The Downside
However there are some downsides to urbanisation. Building a community in a city with a large and diverse population can be difficult, making it hard for people to connect and socialise. Finding like-minded people to connect with can be a challenge.
As more and more people move to cities to live and work, the demand for housing skyrockets. This not only puts pressure on the existing supply of housing and accommodation, but also pushes rent and sale prices sky high too. This consequently puts quality housing in short supply. As sale prices of properties rise higher, the number of renters likewise increases, putting even more demand on an in-demand rental property market.
Community as the answer
Overcoming the challenges of urbanisation demands an approach to housing that puts community at its centre. It means providing urban dwellers with opportunities to connect and to build networks of friends and acquaintances through shared working spaces and community events. It means a commitment to housing, that provides quality housing which ensures all city dwellers have a good quality of life. It also means increasing the supply of housing at the same time.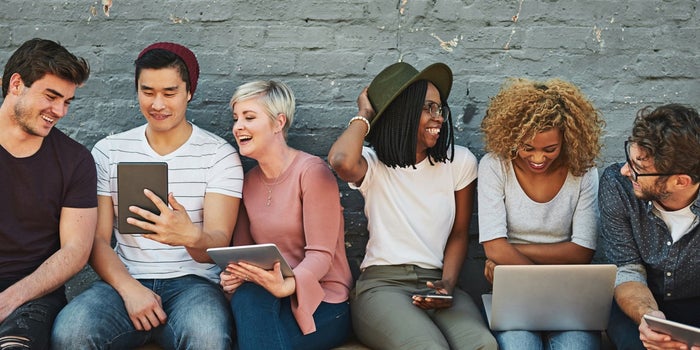 Community is the answer. Image sourced from Entrepreneur.com.
Co-living developed out of a need for a better approach to urban housing and living. Evolved global co-living is the next step in improving housing for urban dwellers, as it brings together the best of the community aspect of co-living (think shared working spaces, shared rooftops, clubhouses and facilities) with the best aspects of having your own private flat or living space.
Social isolation is a growing problem, and one that worsens with urbanisation. As our cities get bigger, our social circles and communities get harder to keep together, or even harder to create in the first place. An approach to housing that understands this is the future of urban living. This future is an approach to housing, evolved global co-living, that puts community facilities and events at the centre of housing complexes. Bringing together like minded people for work, business and after hours socialising. Integrating housing, work and community is the future of urban living.
Vonder understands the importance of spacious, beautifully designed urban flats and apartments. Located in diverse areas and neighbourhoods, our approach to co-living has something for everyone. Live in the heart of the city, or in its quieter edges. Find your perfect urban space with Vonder. We have a variety of great flats across our co-living London, co-living Berlin and co-living Warsaw locations.