There's a lot to consider when you're thinking about where to live. Location, community, convenience, and modern comforts all come into the picture.
Is this flat conveniently located? Will you have friendly neighbours? Do you have everything you might need in one space? And is it a nice place to live? These are all questions you ask yourself when you're looking for your new home.
Vonder's location at Wembley fulfills all these criteria. Wembley is obviously a great location for many reasons; you get a great view of the iconic stadium (where greats like Michael Jackson and Queen once performed) while being right next to Wembley Park tube station. You also are guaranteed a community, with like-minded people who moved in for the same reasons you did. We host community events to ensure that there are plenty of chances to get to know people.
You also get everything you need in one space. We offer beautifully designed homes at Wembley, ranging from studios to one and three-bedroom flats. They're all fully furnished, including everything from bedding to kitchen appliances. You pay one all-inclusive bill that includes all utilities and WiFi (except council tax), which means you don't have to stress about paying lots of different bills each month. This is just another way all-in-one living makes your life easier. You don't have to worry about anything when you move in. Your home is already waiting for you.
And when it comes to modern comforts, we've got you covered. All you need to do is look at some photos of our flats to understand that we maintain the highest of standards when it comes to the quality of your living spaces.
Take this 3-bedroom flat, for example. This bright and spacious space has a carefully curated colour palette that instantly puts you at ease. This flat's beautiful hardwood floors, state of the art appliances, and fantastic views make it the perfect home: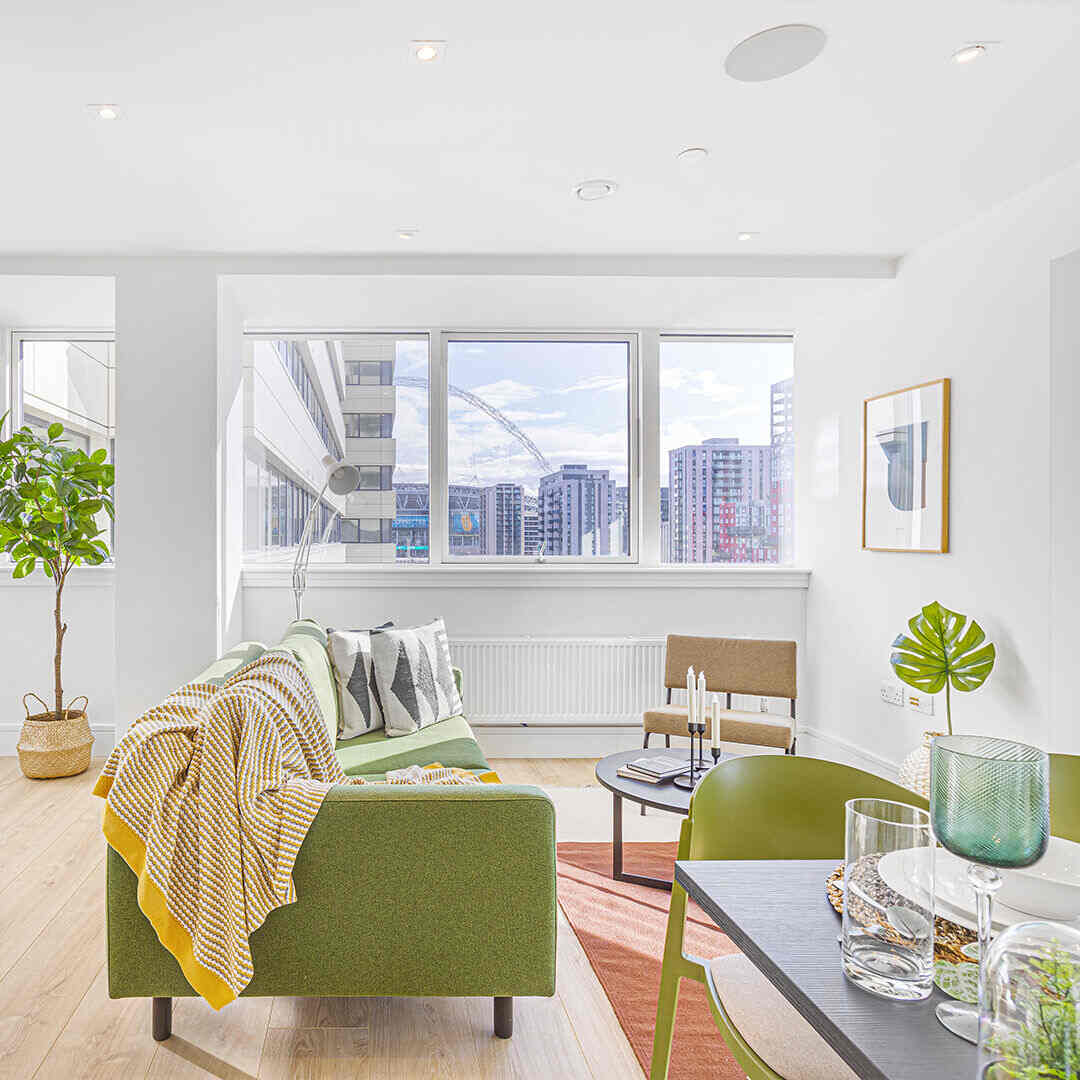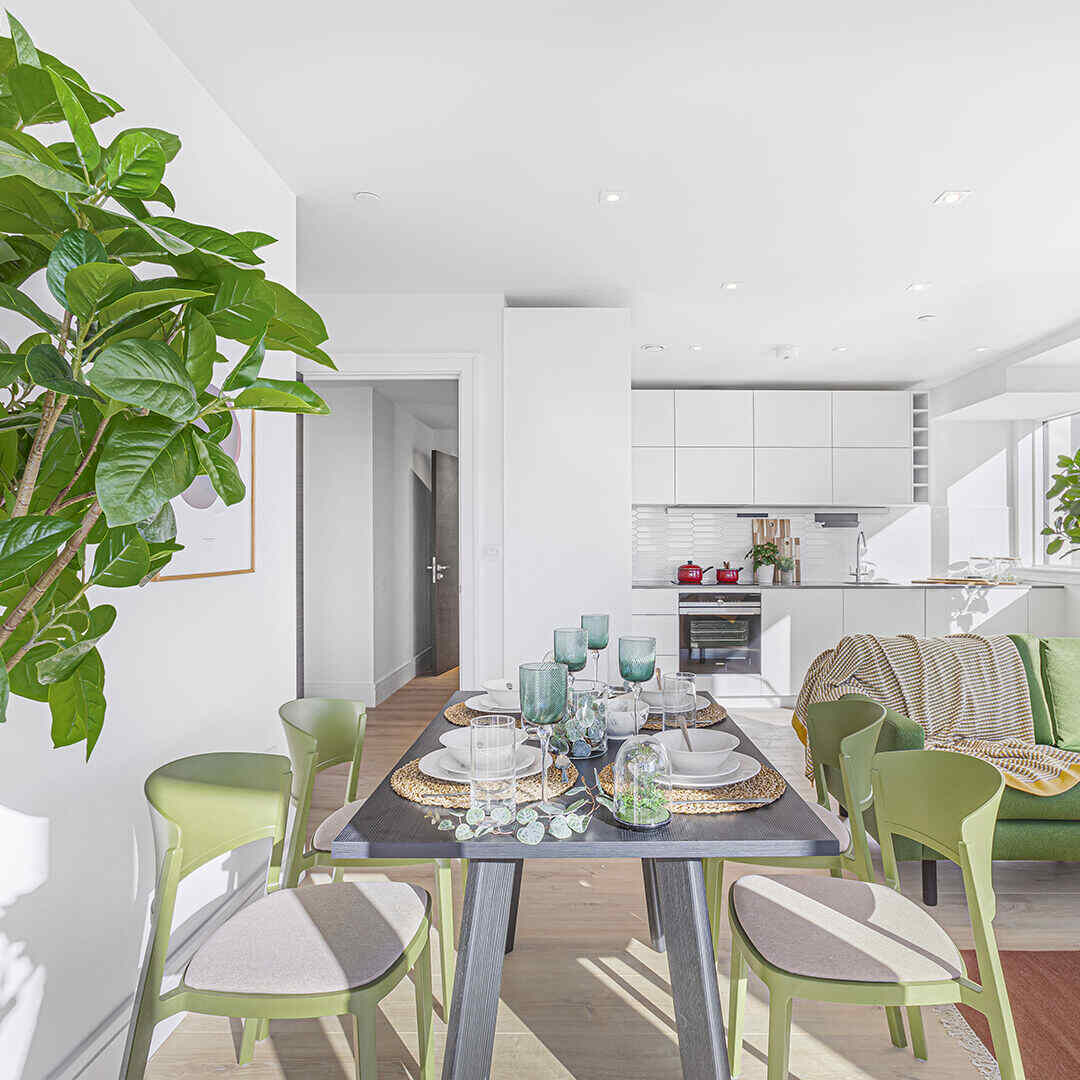 Or take a look at our studio flats. Everything is designed with an eye for modern comforts and beauty. This flat is well-lit with natural light and offers you the chance to have your own private space while still getting to know your neighbours at our events.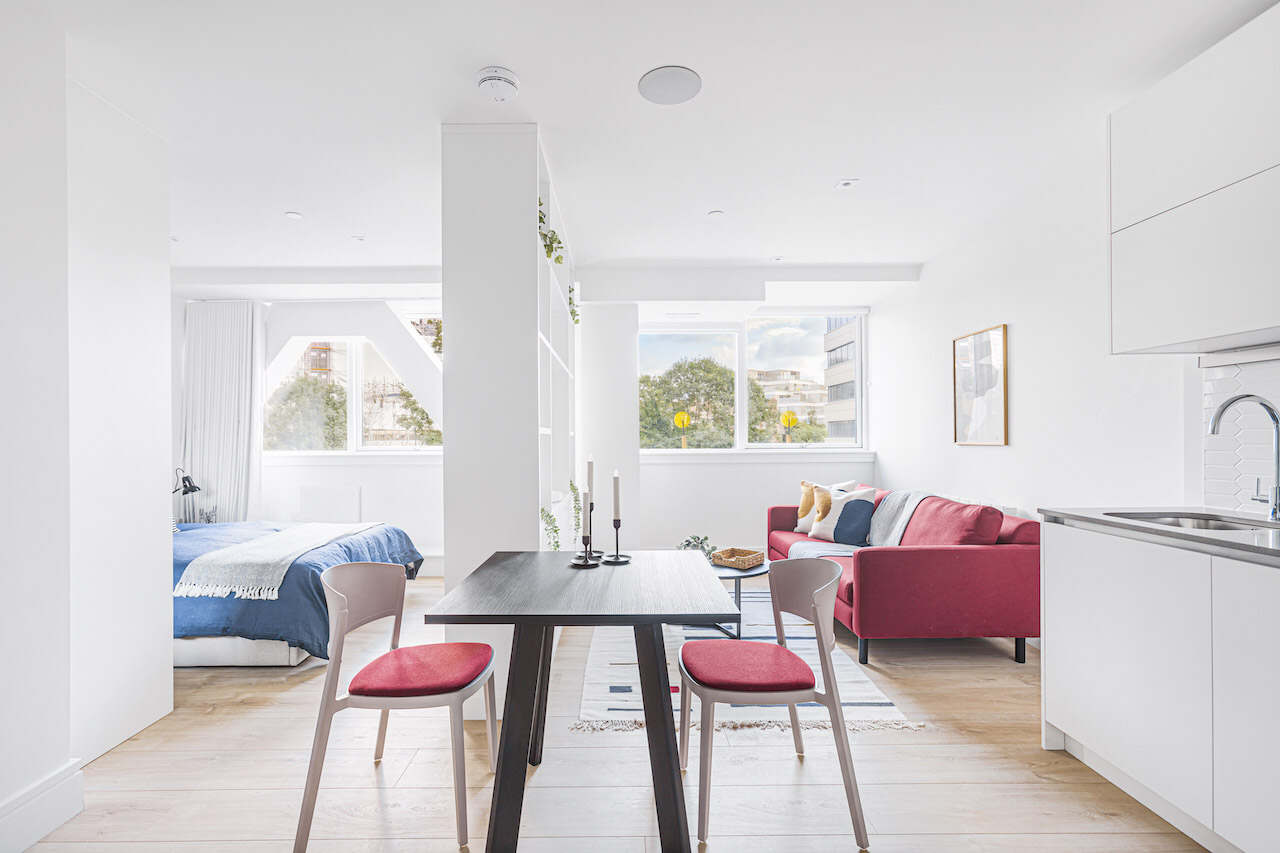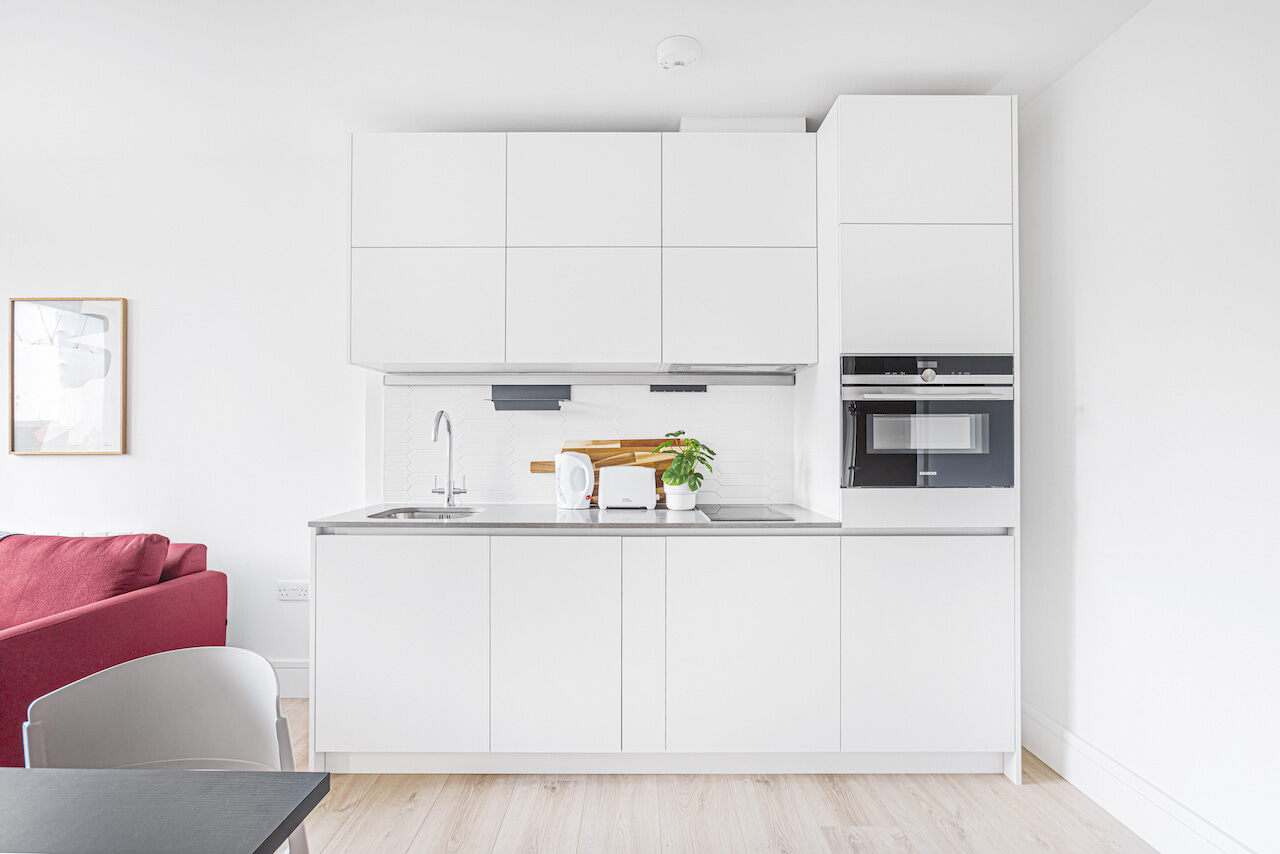 If you are looking for a one-bedroom flat, we provide you with the best options. Our flats are fully equipped with a beautiful private lounge, bathroom and stocked kitchen, so that you'll get to experience Wembley without any of the hassle. At the end of a long day, there's nothing better than coming home to flats as beautiful as this one: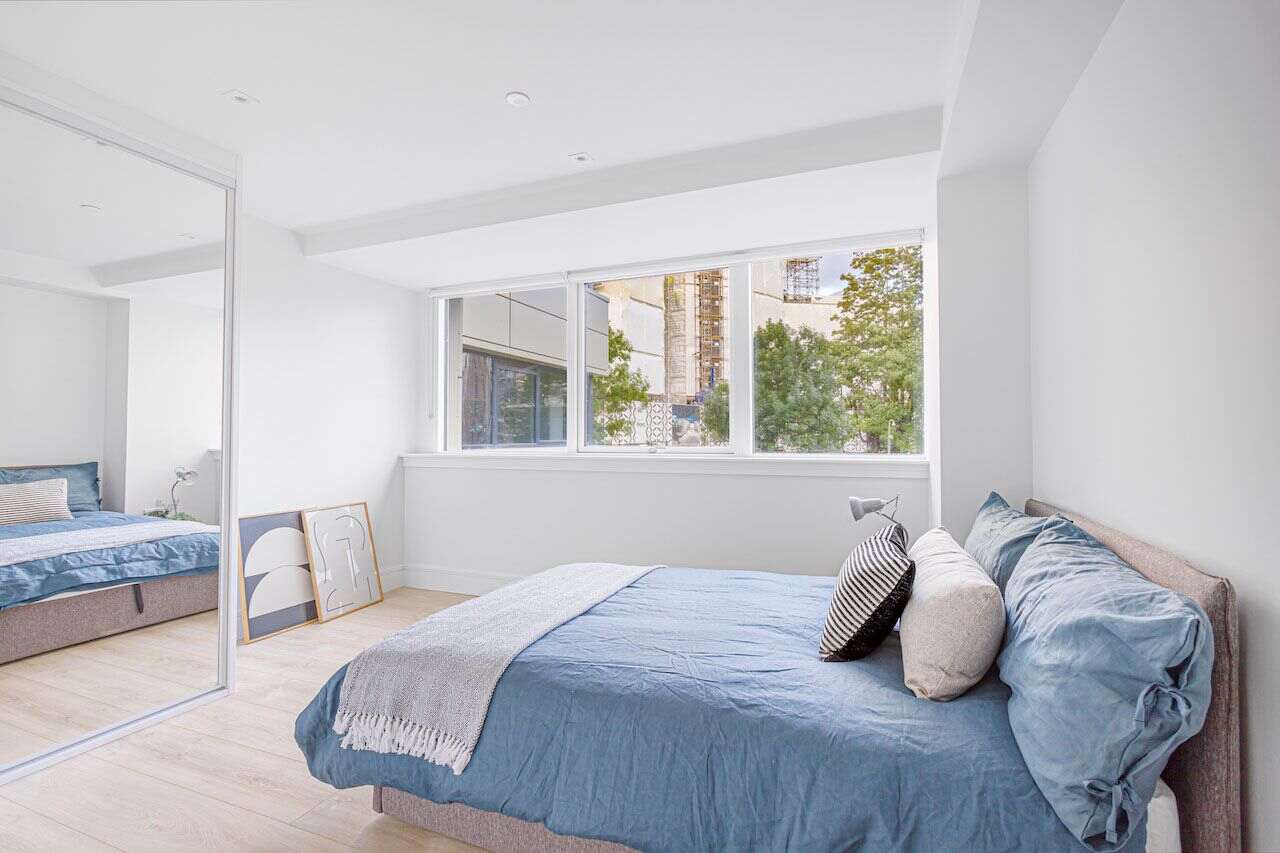 No matter which of Vonder's flats best suits your needs, you're always guaranteed convenience, community, and modern comforts. Explore all-inclusive flats to rent in Wembley and discover your new home.