Working from home is on the rise. We explore the benefits of both working from home and from co-working spaces.
With working from home currently seeming like an indefinite reality, many of us are having to reconsider what it means to be working from home long term. And we aren't alone - in the summer of 2020 it was estimated that up to 50% of the British workforce was working from home. This puts most of us in the same boat, or cramped home office as it might be.
For many of us the thought of spending any more time working perched on our beds, or in a hastily arranged table in the spare room is more than enough to have us pining for the now empty offices we once filled.
But there is a better way.
Vonder's Co-living offers the opportunity to combine living and working in a way that is more sustainable for the long term, global pandemic or not. Co-living complexes with shared co-working spaces offer all of the convenience, flexibility and safety of working from home. Without needing to constantly strive and stress to find the perfect work life balance, and without needing to sacrifice your dining room table to your now semi-permanent in-home office.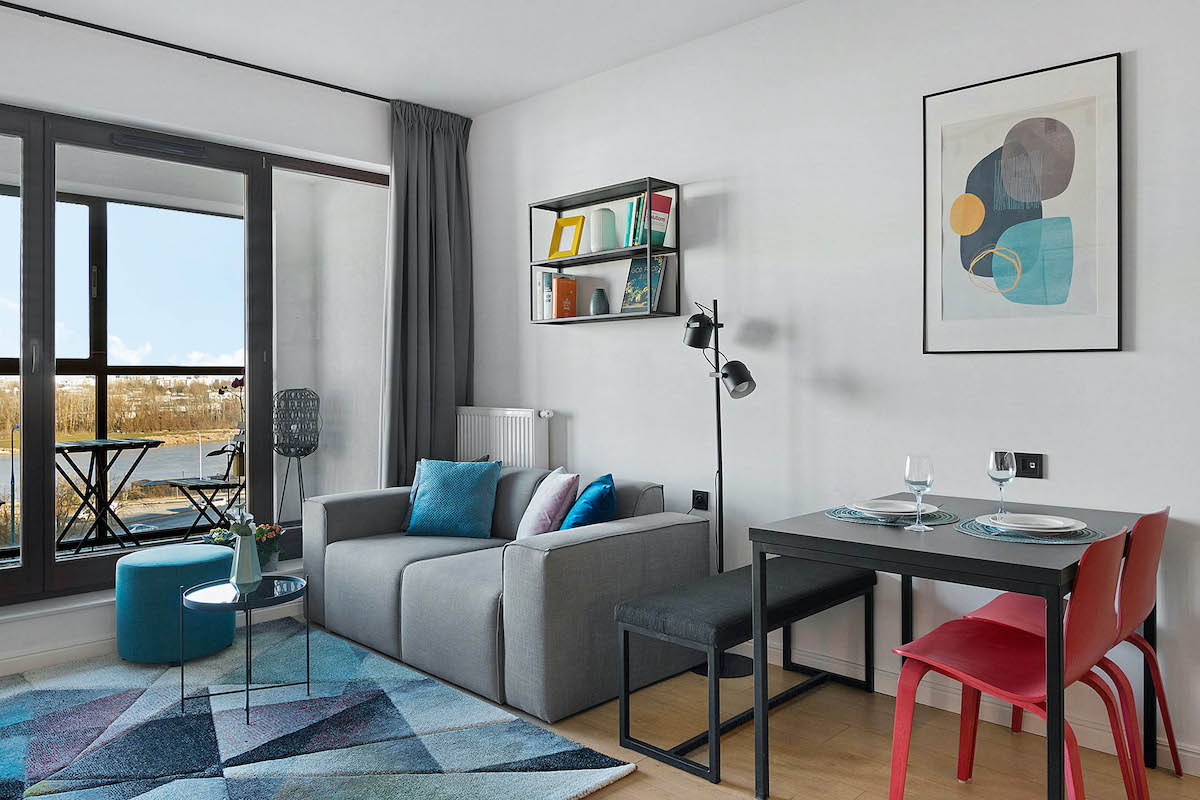 Vonder's Co-living offers the opportunity to combine living and working in a way that is more sustainable for the long term. Upriver by Vonder in Warsaw.
Live Work in London: what does combining co-working and co-living spaces really mean?
An end to commuting. With current regulations recommending us to work from home, we temporarily save our daily commute. However, with living and working spaces under the same roof you're saved from the commute permanently (think no more crowded tube, no more waiting in the rain for a bus that doesn't turn up), but also allows you to really make the separation between home and work. This is an important distinction in the race to fully achieve a good work-life balance, and separate living and working spaces make this possible. Using a co-working space allows you to switch off at the end of the day, as you would when leaving any office and allows you, if possible, to leave your work where it belongs- in your working space.
Comfort. Co-working spaces offer all of the benefits of working from home without the distractions. This means coffee on tap, and quiet spaces to eat or take a break. It also means no interruptions: whether you need to escape a needy pet, or a significant other, co-working spaces allow you to carve out a working space that is yours.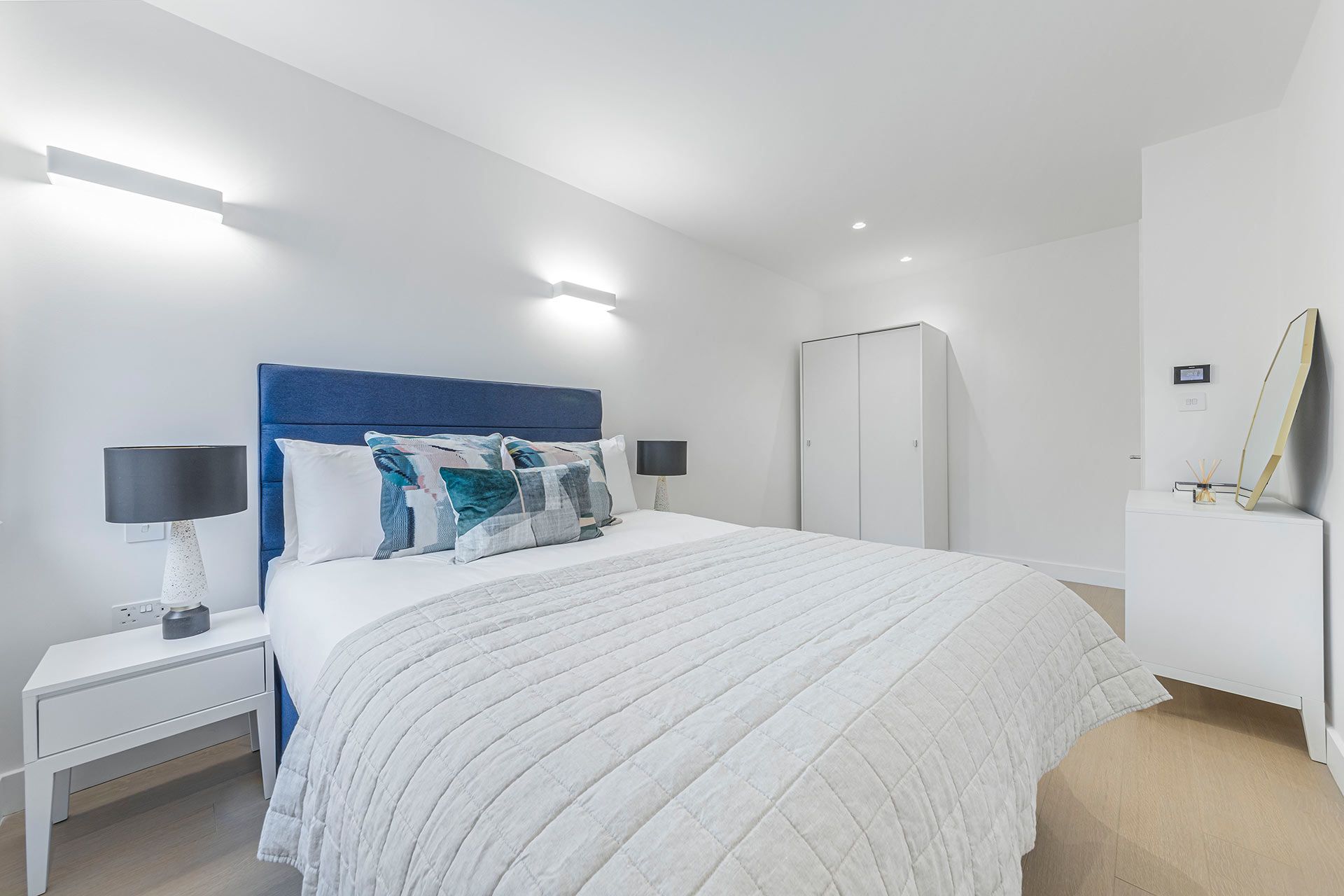 Vonder provides ultimate comfort. Vonder Skies in London.
Company without the politics. Co-working spaces are a community of people working on vastly diverse projects, and offer the opportunity for collaboration, sharing of skills and knowledge, and someone to talk to over a coffee. Community without the drama office colleagues sometimes bring. Co-working spaces also make working from home less isolating, which tends to be important, especially if you live alone.
With working remotely here to stay, or so it seems-Twitter CEO, Jack Dorsey recently announced his employees could choose to work from home 'forever'- combining where we live with where we work is going to take more thought than the traditional working from home model if it is going to be sustainable long term. Co-living spaces with co-working spaces might just be the answer.
At Vonder we have long recognized that our communities appreciate co-working spaces as an extension of where they live. Our residents appreciate being able to separate work and home, while still enjoying the collaboration and community that comes from co-living and co-working. We are bringing new meaning to the concept of Live Work London with an evolution of the traditional co-living model into something that balances the need for both privacy and community with our co-living London flats and complexes.
*Please note that during this time, all events are held in accordance with the latest Covid-19 regulations as set by the government. Vonder is committed to upholding the safest standards of hygiene, social distancing and to restricting the spread of Covid-19 as much as possible. Keeping our residents safe is our utmost priority at this time.