While London's summer weather is not necessarily guaranteed, that isn't going to stop us getting excited about what we think might just be London's best kept summer secret - the city's outdoor swimming pools and lidos.
What we love about London is everything that makes it a city - it's energy, its noise, its hustle and bustle. But what we also love about London are its green spaces, and what we love even more can be found within those green spaces - outdoor, near-natural places to swim.
One great example of this is Beckenham Place Park Swimming Lake. Not a pool, a lake. A little expected for a capital city maybe, but that is what makes this swimming spot, and London so amazing as a place to live. Located in the Borough of Lewisham, this swimming lake is one of London's newest wild-swimming locations.
It has been created by refilling what was once a Georgian lake, created in 1800 by the former owner of the Beckenham Place Mansion. The restoration of the lake has seen it open as a place for swimmers. Originally it was intended for all sorts of purposes, including kayaking and other water sports, but this summer it is for swimmers only.
Numbers are limited at any one time, and you have to book your spot and time in advance (our new reality!). The lake has both lifeguards and changing facilities, so if you can get a spot this is the perfect place to come and do some laps amidst the greenery of Beckenham Place Park. In our book this makes it good for the body but especially great for the soul.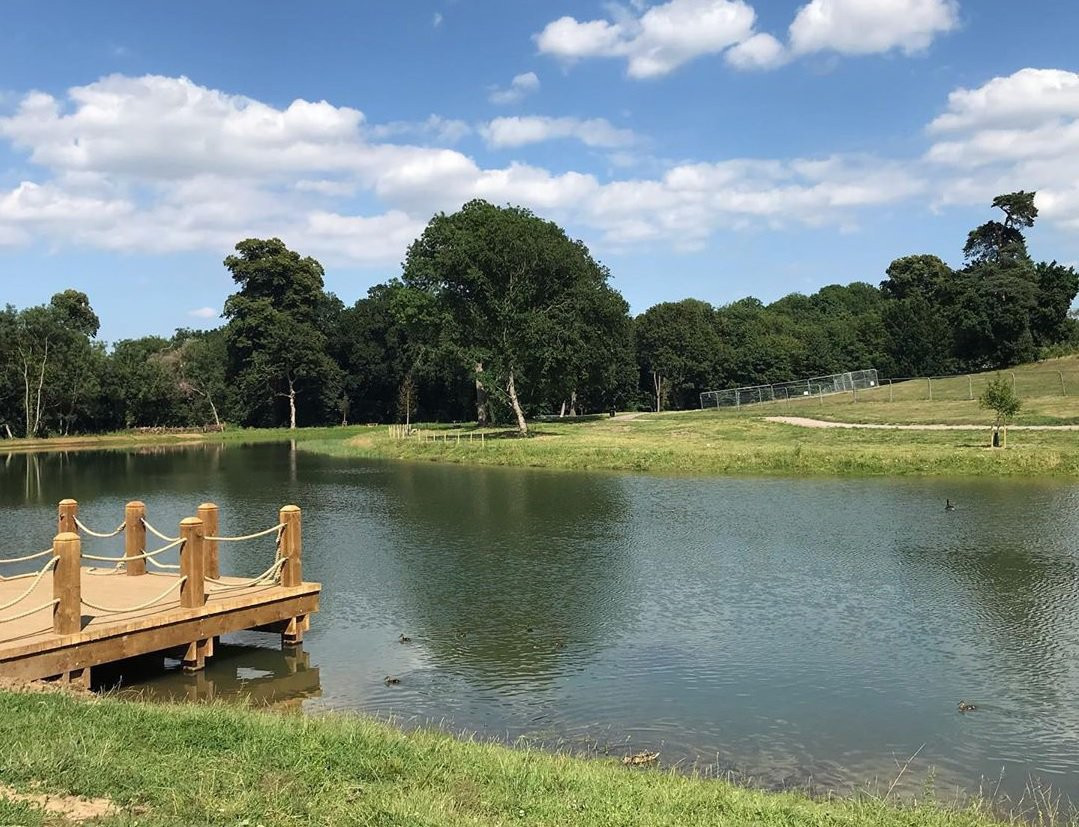 Beckenham Place Park Swimming Lake. Image from Metro.
Caught the wild-swimming bug? So you can also try the Hampstead Heath Swimming Ponds. Again not a pool, but ponds. Two of the swimming ponds are actually open to the public year round, if you are brave enough to face the water in the winter. Take your swimming really seriously? Consider joining the Hampstead Heath Winter Swimming Club.
There are three pools in total, made from old, disused clay pits. There is one pool for ladies only, one for men, and one that is mixed. Even in the summer the water here is not warm, in fact it's downright cold all year round - but cold water swimming is supposed to be better for us anyway.
Don't forget to book in advance to swim, bookings can be made online and swimmers can book up to a maximum of three swimming sessions a week.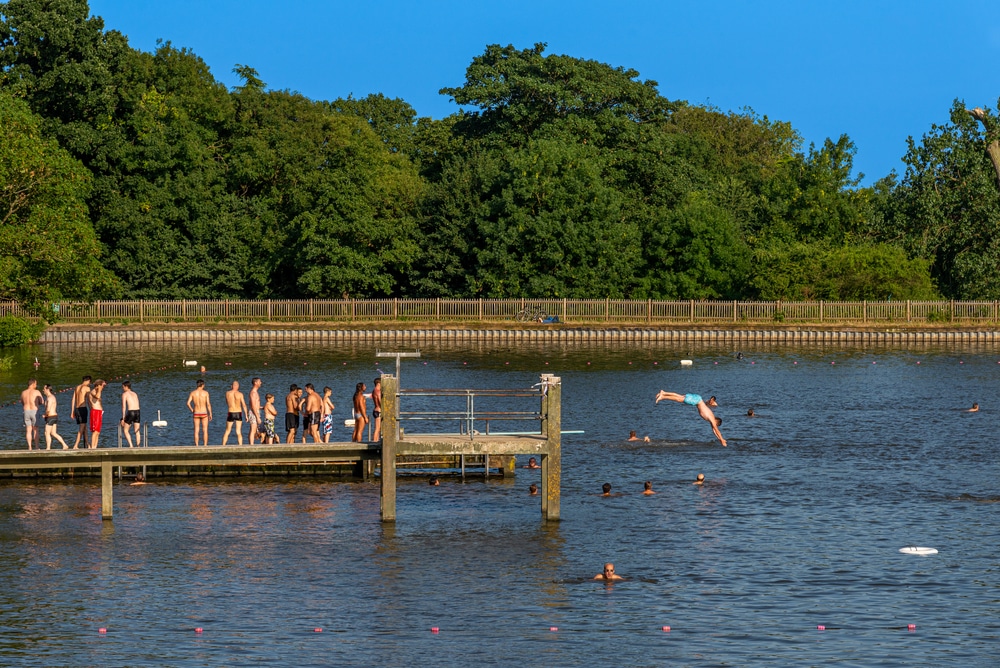 Hampstead Heath Swimming Ponds. Image from Secret London.
Love the idea of swimming in London but not able to brave it's chilly water temperatures? For that you need to head to the Hampton Pool run by the Poolside Swim and BBQ Club. One of the biggest draws to this pool is the fact that it is heated all year round. It is also surrounded by grassy areas for sunbathing and community events.
Originally built in 1922, this community pool was saved by local residents in the 1980s who are still active in keeping the pool open and maintained. We love the community feel of this pool, and the fact that anyone and everyone is welcome here. They also have moonlight swim sessions, and when it comes to summer swimming nothing beats a nighttime dip.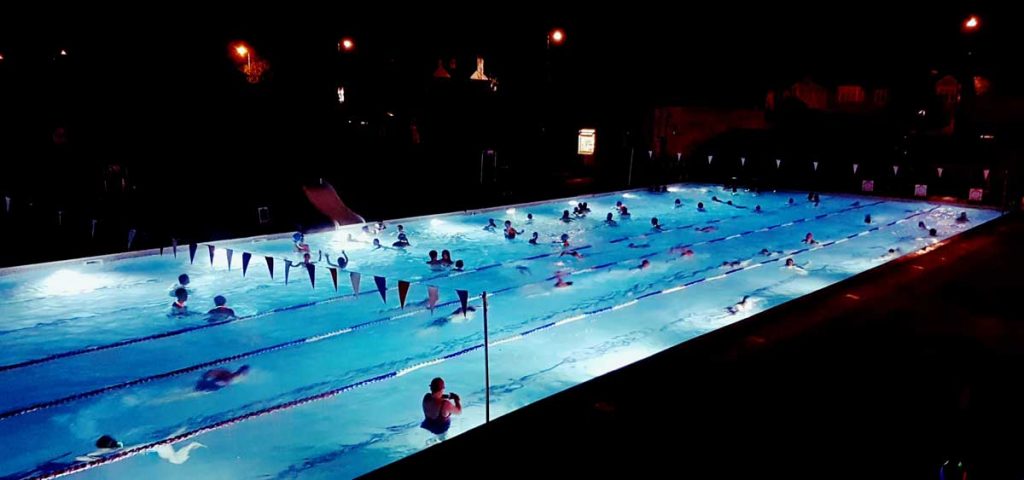 Hampton Pool. Image from Secret London.
Really not sure London's water temperatures are warm enough for you? In that case, maybe consider our new co-living options in Dubai which include access to some great swimming pools and some even greater temperatures!