As we all search for new ways to live more sustainably, there may be certain things we're overlooking. Here are 3 surprising sustainable switches you can make today.
Avocado Substitute
Did you know that avocados are one of the most resource-intensive imported fruits? According to Central Saint Martins graduate Arina Shokouhi "avocado production is energy-intensive and resource-intensive: each avocado requires 320 litres of water to grow and harvest internationally." Which has led Shokouhi to invent an avocado alternative called Ecovado, a more sustainable choice.
The Ecovado contains a pale green, creamy inside made from a combination of ingredients local to its country and packaged in a fake avocado skin made from wax. Shokouhi worked with food scientist Jack Wallman from the University of Nottingham's Food Innovation Centre, to come up with the Evocado recipe. He helped her identify the chemical and molecular composition of avocados and to find suitable replacement ingredients.
On finding the perfect flavour, Shokouhi said "The flavour of avocado is quite subtle and, overall, is most often described as 'creamy'. On the other hand, broad beans can contain quite a lot of bitter compounds called tannins and can have a beany flavour caused by lipoxygenase. To reduce the bitterness, we reduced the amount of broad beans in the recipe. The flavour of avocado has been described as 'nutty'. So we used creamed hazelnuts which would bring a good amount of fat, adding to the creaminess."
The Ecovado also contains a whole nut within the centre, either a walnut, hazelnut or chestnut, as a substitute to an avocado stone.
According to Shokouhi, Ecovado is an imitation that tries to improve upon reality, not merely reproduce it. We can't wait to get our hands on one of these and test them out!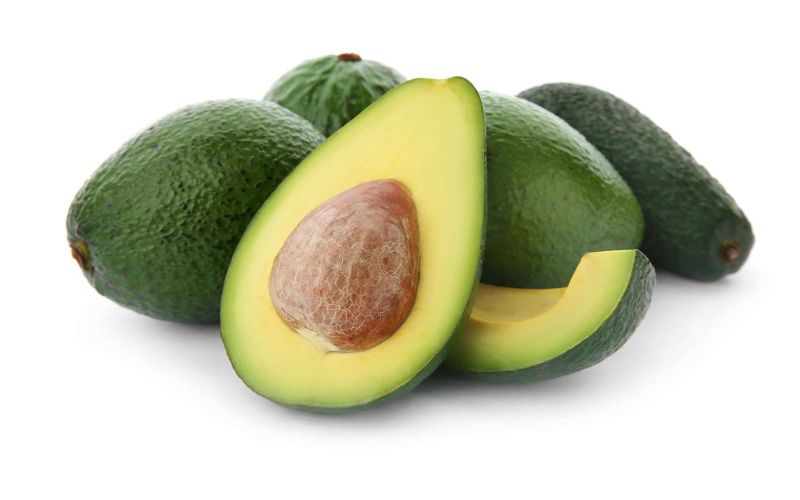 Bee's Wrap
As we all search for ways to cut down on our plastic use, from water bottles to shopping bags, one area you may overlook is within the kitchen - your plastic wrap usage.
Founder of Bees Wrap, Sarah Kaeck decided to turn to bees for this one. Infusing organic cotton with a blend of beeswax, plant oil and tree resin, she created a durable yet pliable beeswax food wrap that could be used again and again.
From storing food in the kitchen, to packing sandwiches and snacks on the go, Bee's Wrap is a small sustainable swap that adds up to make a big impact. It really is frightening to think that every piece of plastic ever made still exists today, and according to Kaeck, by ditching your plastic wrap and switching to Bees Wrap, you can save 1,667 sq. feet of plastic wrap from entering our oceans and landfills each year.
The range offers rolls of Bees Wrap as well as bags, covers and starter kits. With many attractive designs to choose from, we feel this will be an easy switch to make!


Bathroom Switches to Make
Probably one of the easiest switches you can make in the bathroom is that toothbrush of yours. Bamboo toothbrushes clean your teeth in exactly the same way plastic ones do, except when you're done with them they are totally biodegradable, and will not be in landfills forever more. Also, bamboo shoots grow over a metre a day, meaning it is also a fast replenishing material.
Although there are many products out there that offer plastic-free washing options, we took quite a liking to Lush's shampoo bars. With cute names like 'Honey I washed my Hair' for their honeycomb version, and 'Jumping Juniper' for their Juniperberry Oil bar, these shampoo bars are beyond adorable. Packaging-free, these 'naked' shampoo bars are 100% vegetarian, handmade and according to reviews, work well and smell amazing! Take a look at their full product range to make a sustainable choice that will not only help the environment but will give your 'me time' an extra special boost.


We at Vonder recognise the importance of sustainability and planet care within our co-living spaces. Join our spaces around the globe, where we offer beautifully designed homes to emphasise experiences within a vibrant community. Take a look at our furnished flats to rent in central London, or furnished apartments for rent in Berlin, if you're looking for your next adventure.