We Explore Shoreditch: where to eat, where to shop, and where to find the best local art and culture.
These are not normal times, we all know it, but we have to say it. So anything we recommend here must be enjoyed in line with current government advisories and regulations, and please call ahead to check what is open and when.
There are not enough hours in the day to explore East London and do justice to how vibrant it is. There just aren't. Which is why we are focusing, this time, on Shoreditch. Living in Shoreditch just got super amazing, even if we do say it ourselves.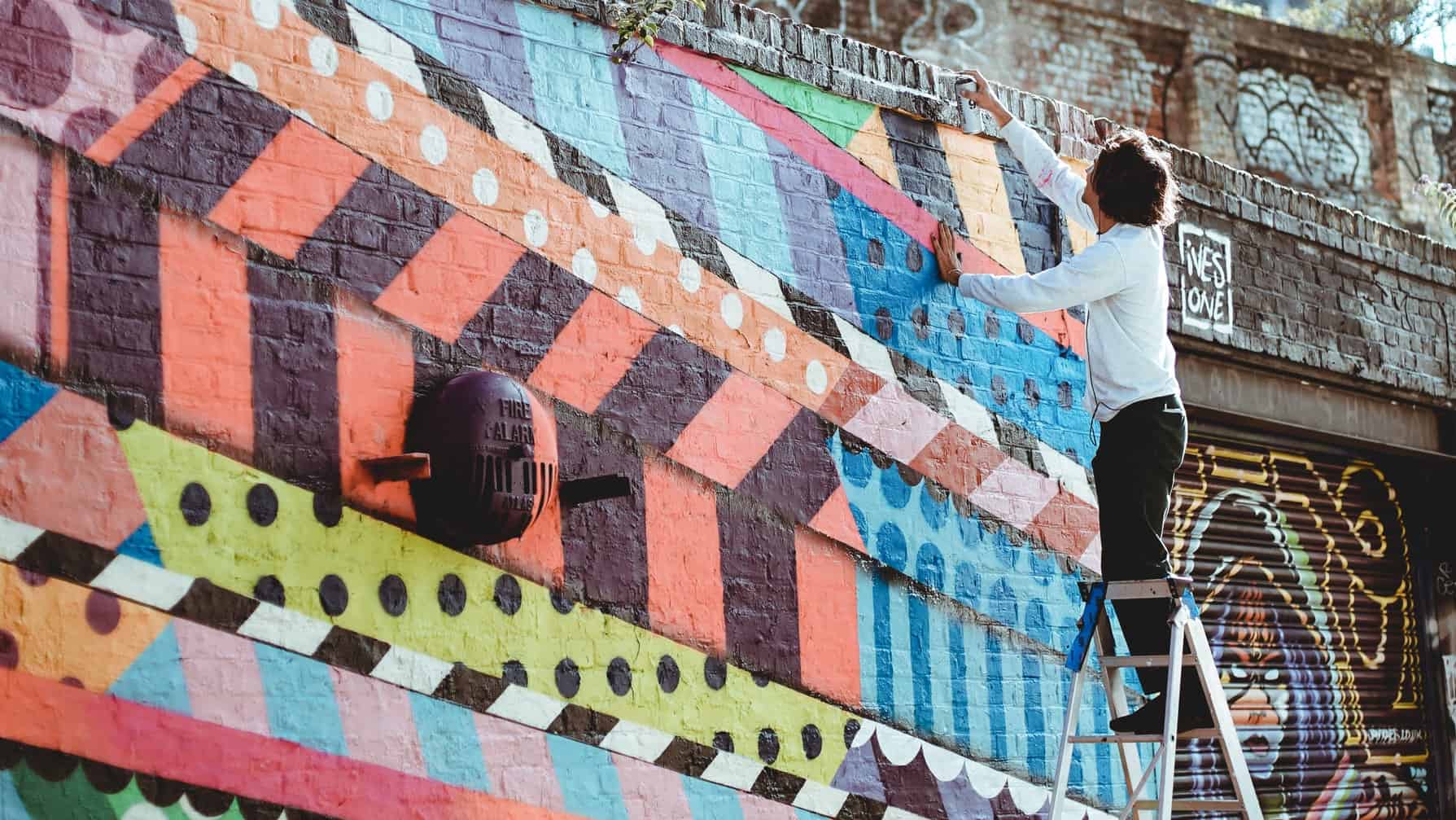 Living in Shoreditch is super amazing. Image by Abi Ismail.
Shoreditch is East London through and through, and can be found at the southern part of the borough of Hackney. Bordering Hoxton, Shoreditch has undergone something of a revival in recent years and it is now one of London's coolest, most creative and yes, hipster friendly areas.
Food
Let's talk food. Shoreditch is filled with great places to eat. And even better it is filled with great places to eat that have amazing food from all over the world. Name a part of the world, and chances are you will find something to eat from it here: from the food pop ups that fill Boxpark, to Brick Lane street and it's Sunday food market, to anyone of a number of great restaurants, cafes and pubs serving food. We love the authenticity of the food places in Shoreditch, it goes without saying we love the diversity too, and the creativity evident in the food here fills us with joy each and every day. There is nowhere else like it.

Spitalfields Market. Image sourced from London Shopping Tours.
Outdoors
These are times to be spending time outside. For this, Victoria Park is perfect. Pick up something from one of Shoreditch's great food places and plan for a picnic in the park. We love the parks lake and boating pond, as well as all the great places to sit and watch the world go by. One of London's greatest assets is its greenery and its parks, and we love that in the centre of one of the biggest and busiest cities in the world we can escape to an urban oasis of grass and trees, birds and more.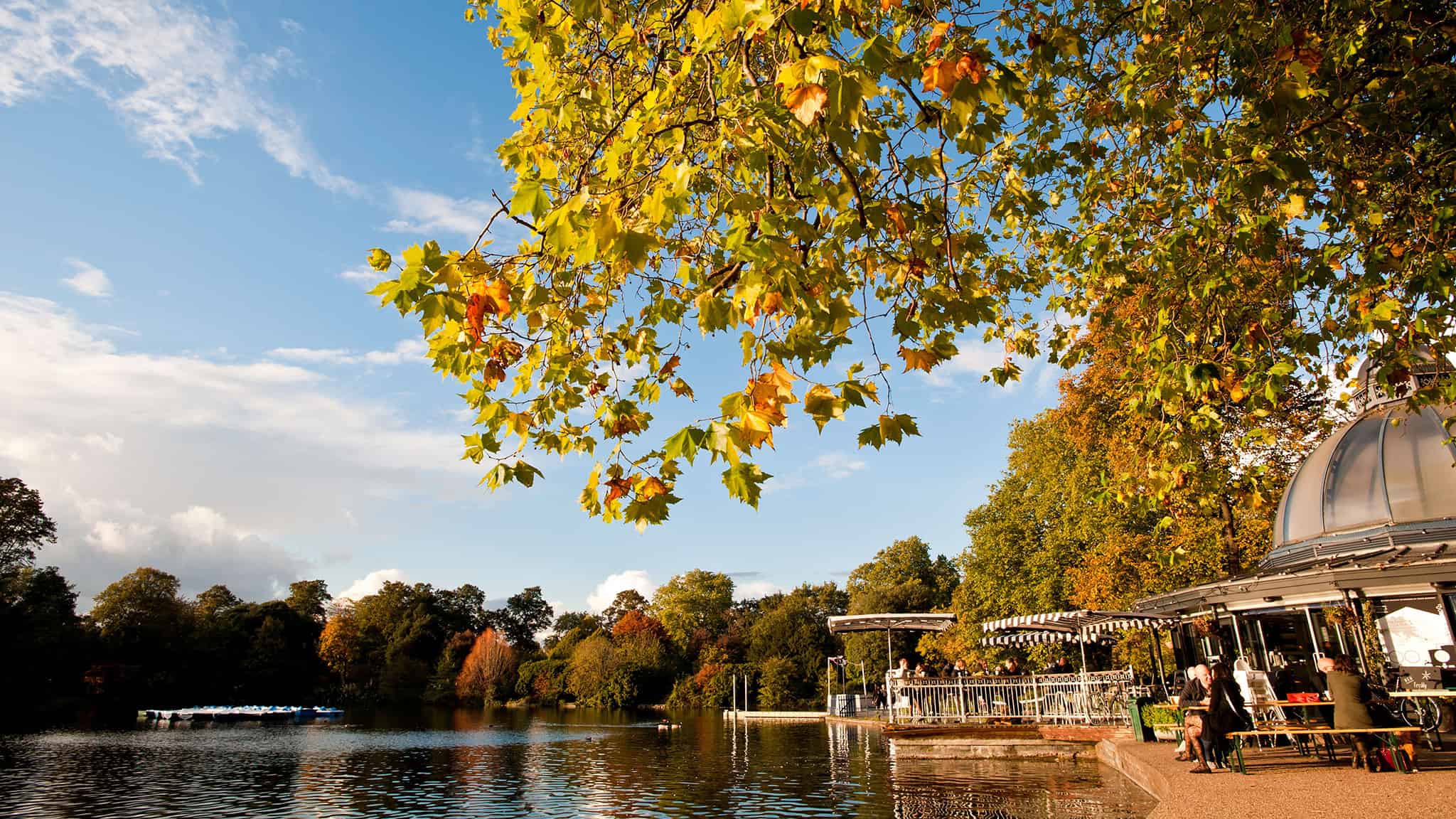 Victoria Park. Image sourced fro the Financial Times.
Shopping
For shopping Shoreditch is pretty cool. From Liberia books, an independent book shop, to the Columbia Road flower market, Old Spitalfields market, and to Atika widely recognized as the largest vintage shop in Europe, there is something for everyone here. We love supporting small and independent businesses, especially now and there are so many to choose from in Shoreditch. This is an area where people are pouring their hearts and souls into creating really great places to shop, and really great products to buy too.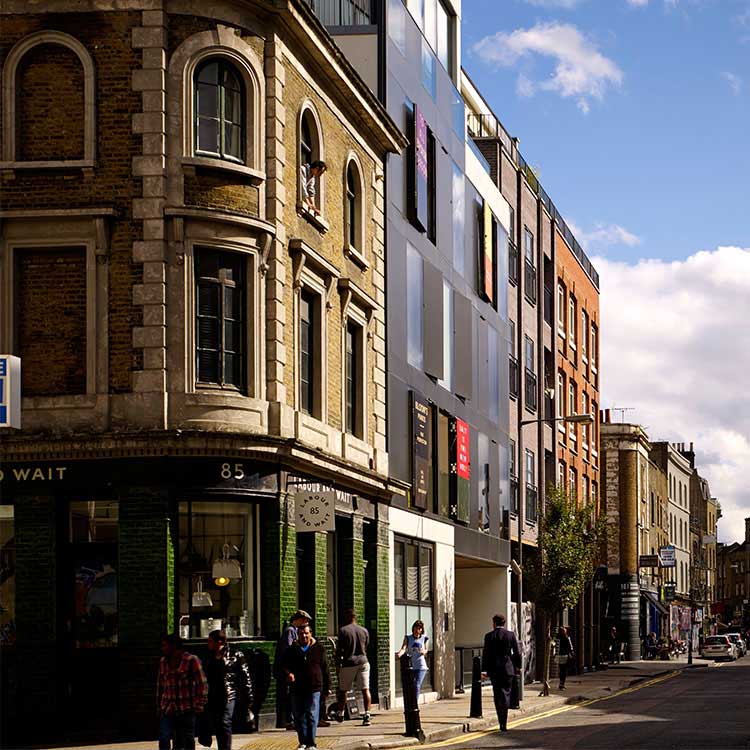 Redchurch Street has some great boutiques! Image sourced from PH+ Architects.
Art & Culture
Shoreditch is known for its art. And no day here would be complete without a trip around the back of the Canvas Club to check out one of Banksy's pieces. The Canvas Club has a pretty good vibe, and its commitment to promoting and encouraging live music in London gets our vote every time. We also love Bounce, and Swingers for drinks, music and in the case of Swingers some golf too!
We love Shoreditch, we literally can not say it enough. It is an area that is so alive and bursting at the seams with great people. We love that it retains its East End character and history, while transforming and evolving all the time into somewhere that represents the diversity and dynamism of London. Living in Shoreditch puts you both in the heart of London, as it was yesterday, and what it will be tomorrow. It reflects the ever changing nature of the city, and we love it for that.

At Vonder we love Shoreditch so much we placed one of our co-living complexes here. We are excited to have some great flats to rent in East London, right in one of our favourite areas. We also have other inspiring places to live in our co-living London complexes across the city.