Vonder's
homes are built in vibrant locations that emphasise experiences within lively cities. There's no better time than summer to stay with us and explore one of our charming locations.
London
Many people's favourite time of year in London is summer. The extended days that stretch long into what should be darkness, the warm weather lending itself to evenings outside, and the general sense of excitement in the air.
With no limit of things to explore in London over summer, from the Notting Hill Carnival and the Chelsea Flower Show to watching tennis at Wimbledon and swimming with 6,000 other swimmers in the Serpentine, it truly is a city worth exploring.

Vonder offers 12 complexes throughout London, with all buildings featuring comfortable, stylish and fully furnished units, so if you're searching for rentals in London we have you covered. Rentals are available for a minimum of 3 months, which is the perfect amount of time to see all that London has to offer over summer. Our properties are designed for convenience and ease with on-site amenities and facilities, such as fitness studios, co-working spaces, cafés, private cinemas, rooftop terraces and so much more.
If a hotel is more what you have in mind for your summer in London, look no further than Vonder Hotel Kensington. Let our friendly staff look after you and offer you the pampering and luxury that only a hotel stay can provide.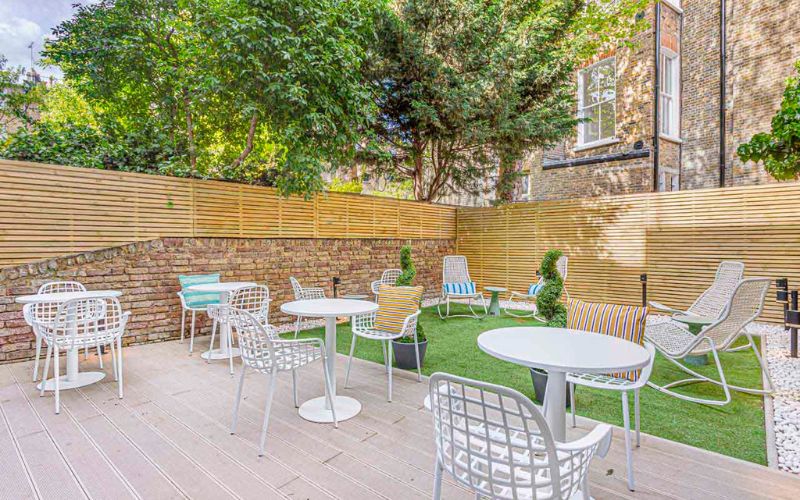 Warsaw
Warsaw is a city full of attractions. Within this amazing land you will find the atmospheric Old Town, magnificent royal palaces, museums that tell the history of Warsaw and Poland, and the bustling boulevards on the Vistula. In summer, life moves outdoors in Warsaw, popular music festivals take place in the capital, food events are organised in the parks, and free ferries run up and down the river Vistula.
For a city steeped in so much culture and history, a comfortable base will help you see it all. Rent a flat in Warsaw at either of our convenient Vonder locations, both offer all-in-one living in brand new, beautifully furnished apartments, situated in trendy neighbourhoods. Online bookings are enabled for stays over one month. However, we are happy to offer shorter stays. If you are interested, please get in touch with our local team at [email protected].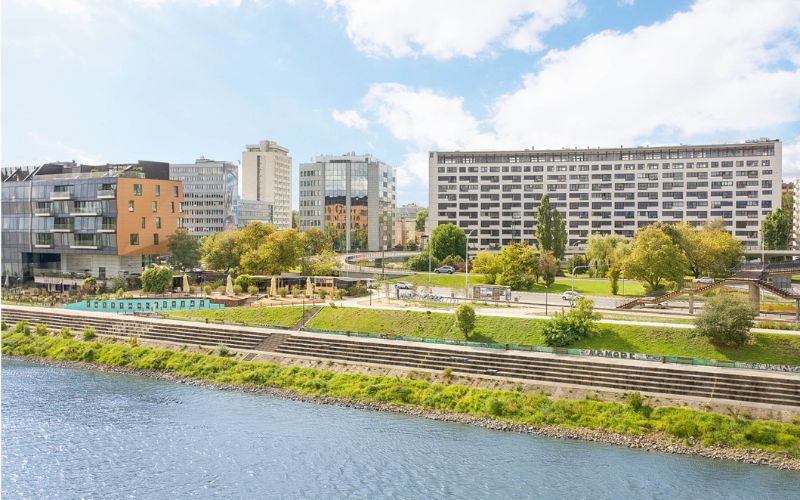 Berlin
It may be a landlocked city, but that doesn't stop the residents of Berlin from sunning themselves on a beach during the summer. One of Berlin's top summer activities is definitely relaxing on Strandbad Wannsee in Zehlendorf. On the eastern shore of Großer Wannsee lake it is a quick 20 minute drive from the Vonder Rückertstraße building, which is situated in West Berlin's historic neighbourhood of Charlottenburg.
If sunning yourself on the banks of the lake is not your idea of a holiday, do not fear, Berlin offers so much more. Ticking all the boxes for an outstanding city, the buzzing metropolis boasts a killer nightlife scene, amazing local food, a rich history, world famous beer and some of the most remarkable sights and museums in the world.
Looking for furnished apartments for rent in Berlin to really get to know this fascinating city and spend a summer discovering all it has to offer? With a 3 month minimum stay, Vonder offers you the perfect amount of time to explore Berlin all from the comfort of a fully furnished home.
Dubai
When you think of Dubai, multiple iconic buildings may come to mind, but Dubai isn't just a concrete jungle, it's also about pristine beaches and scenic sunsets. Of course, Dubai is hot in summer, there's no getting away from that. But this warm weather also makes it a beach goer's paradise.
Any closer to the beach and Vonder Bluewater residents would be swimming around their homes. Located on the impressive man-made island of Bluewaters, residents can roll out of bed and be on Cove Beach in 5 minutes. One of the most beautiful beaches in Dubai, Cove Beach boasts a stunning seafront with a Mediterranean feel.
A little further north, residents in our Vonder City Walk location are slightly more inland, but they definitely are not missing out on the beach scene. An easy 5 minute drive away is their nearest beach, Jumeirah Open Beach. Less built up than Cove Beach, Jumeriah is a beautiful stretch of white sand overlooking the water with a one of a kind view of the famous Burj Al Arab. This beach is popular with joggers as the beach is sheltered with a stunning boardwalk.
Dubai as a whole is home to some of the most picturesque beaches in the world.
Interested in topping up that tan and spending summer in one of our Dubai locations? With a minimum stay of 1 month, it's the perfect time to explore the country from one of our high-end, fully furnished and all-inclusive locations.


At Vonder we believe in the freedom of moving, travelling and working around the world while feeling at home within a community anywhere. This summer is your opportunity to see more of the world from the comfort of one of our luxurious apartments. Don't miss this amazing opportunity.
Make sure to pack the sunscreen, the cocktails, the hats and the fun. Happy summer!