Eight Rooms Gallery, Berlin: supporting local art and cultural scenes.
There are many things that make a city great, but a large part of what makes cities so great to live in is their rich art and cultural scenes. Spaces and arenas for local artists to showcase and share their work are important in supporting a vibrant and sustainable art scene. The fact that this in turn makes art and the creative arts much more accessible to people from all walks of life, really helps build a cultural community and a city that is rich in diversity and creativity at the same time. And right now support for the arts is more important than ever before.
Located in the basement of Vonder's K55 co-living complex, is the Eight Rooms Gallery Berlin. Operated and curated by Albina Maks, this unique space is committed to the showcasing of local and international artists and their creative work. Albina is a visual communication designer based in Berlin who believes in spaces for artists that understand who the artist and their work are and recognise their need for authentic representation.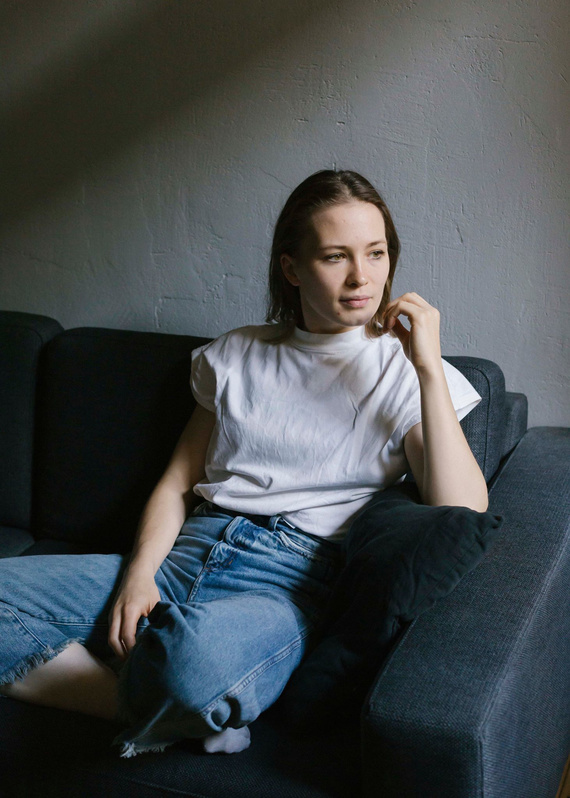 Albina Maks. Sourced from AlbinaMaks.com
The Eight rooms gallery was founded for local artists. Understanding that there was a gap in the local art market and a need to develop a space that enabled the artists to showcase their work in a way that enabled the optimum representation of their work was what drove the creation of the gallery. It was recognised that was a need to change the status quo in terms of how local artists and their work were being represented. The gallery was born from a desire to do better for local artists and the Berlin art scene in general.
Currently the gallery has introduced a new exhibition involving 9 new artists and 8 solo exhibitions across 8 rooms. The exhibition focuses on the work of a range of multidisciplinary artists who have incorporated new technologies into their work or into the creation of their work.
For the full lineup of artists currently being exhibited visit the 8roomsgallery.
In line with current safety and health regulations all visits to the gallery must be booked in advance. Plus it is requested that all visitors to the space wear a mask, pay attention to their hand hygiene, practice social distancing and ultimately stay home if they feel unwell.
The 8 Rooms Gallery can be found at Vonder K55, Kopenicker Street 55, 10179, Berlin
For more information contact, 8roomsgallery@gmail.com
Vonder is proud to be able to provide the space for the Eight Rooms Gallery within its co-living Berlin complex. As the gallery sponsor Vonder is excited to be a part of Berlin's dynamic and diverse art scene and committed to supporting local artists in their creative work.
*Please note that during this time, all events are held in accordance with the latest Covid-19 regulations as set by the government. Vonder is committed to upholding the safest standards of hygiene, social distancing and to restricting the spread of Covid-19 as much as possible. Keeping our residents safe is our utmost priority at this time.