Shopping Locally, Shopping Independently, Shopping Sustainably: a guide to supporting local businesses.
'And I also hope all Londoners will consider how they can play their part in helping their independent, local businesses through these challenging times.' Sadiq Khan, Mayor of London, 2020
Now, more than ever, small and independently run businesses need the support of their communities.
To enable Londoners to do their part in supporting small businesses we have organized some of London's most popular, original and up and coming independent shops and restaurants by area in order to help our local communities.
We start in Shoreditch:
Lady Dinah's Cat Explorium, 152-154 Bethnal Green Road
Enjoy a coffee, or quick bite, in Shoreditch's first cat café. Home to rescue cats, this café allows visitors to sip, sup and stroke (cats) away to their heart's content. Reservations, to snack with the cats, are a must, as this café is crazy popular with cat lovers and others alike.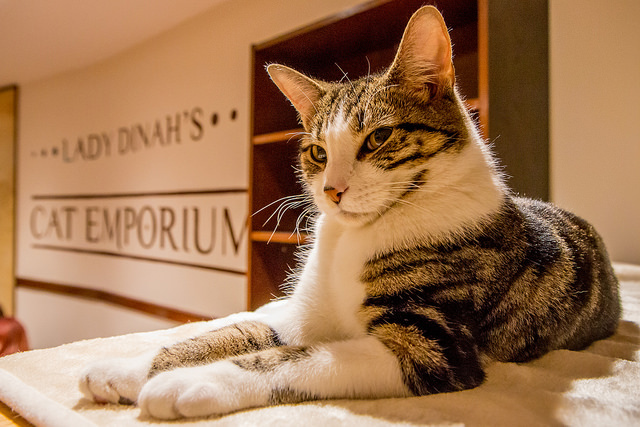 Lady Dinah's Cat Emporium. Image by Zefrong.
Lion Coffee + Records, Unit 6, BOXPARK 2, 2-10 Bethnal Green Road
With another sister site in Clapham, Lion Coffee + Records, now brings its mix of new vinyl records, live events, support for independent music, and great coffee to Shoreditch. Co-owned and run by the former manager of Florence + the Machine, this is a great place to explore new music, ask for music recommendations and connect with other like-minded music lovers.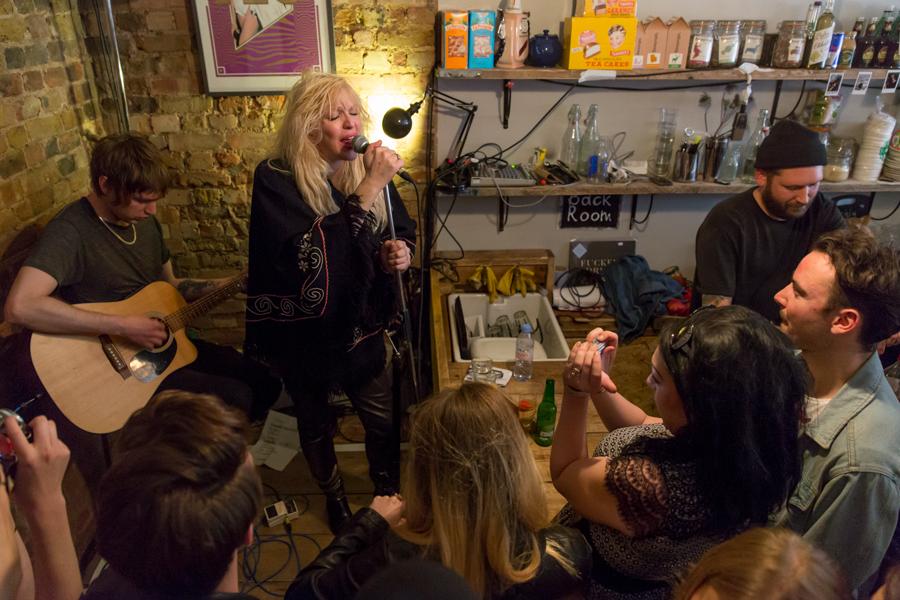 Lion Coffee + Records. Image sourced from Shopify.
Rainbo, Unit 60. BOXPARK, Bethnal Green Road
Enjoy some of London's best Japanese food at Rainbo in Shoreditch. Inspired by Japan's street food, this is a great place to pick up some gyoza, katsu or noodles. What began life as a food truck is now renowned for its Japanese soul food. The Shoreditch location is open 7 days a week.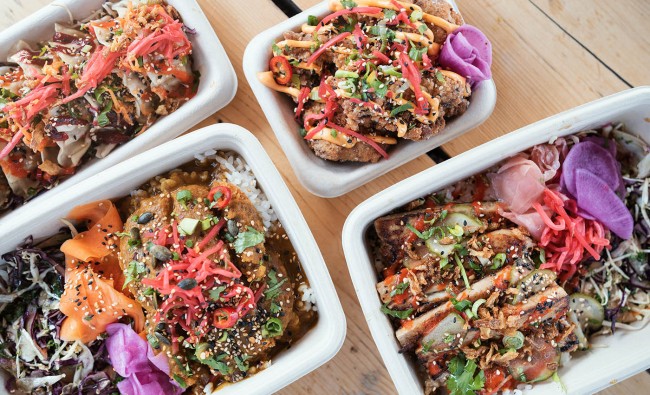 Rainbo. Image sourced from Boxpark.
In Kew we love:
The Good Wine Shop, 2 Royal Parade
This independent wine merchant has some great wines, for amateur and connoisseur wine drinkers alike. They are currently focused on becoming the UK's first carbon neutral wine retailer, with the goal of environmental sustainability that puts protecting their own community first. They in turn are committed to supporting family owned businesses and wines from small family run wineries. Enjoying a glass of wine, or two, never felt so good. Buy a bottle, or two, to enjoy at home.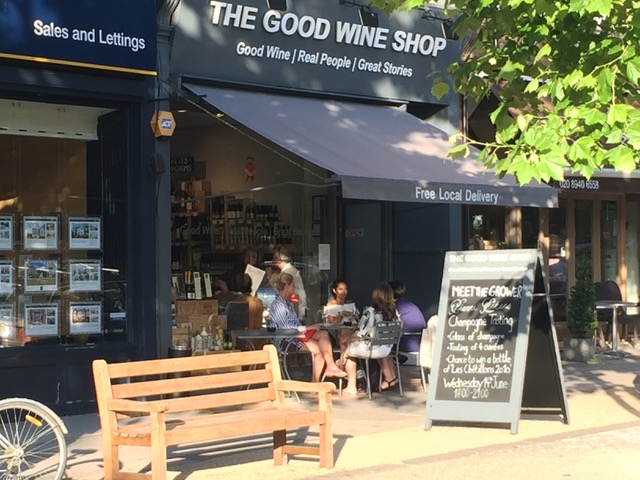 The Good Wine Shop. Image sourced from the Drinks Business.
The Kew Book Shop, 1-2 Station Approach
Browse the many titles for sale in this local bookshop, or shop for stationary, gift wrap and their original tote bags. Welcoming and friendly staff make this bookshop a gem that should be found and treasured for years to come.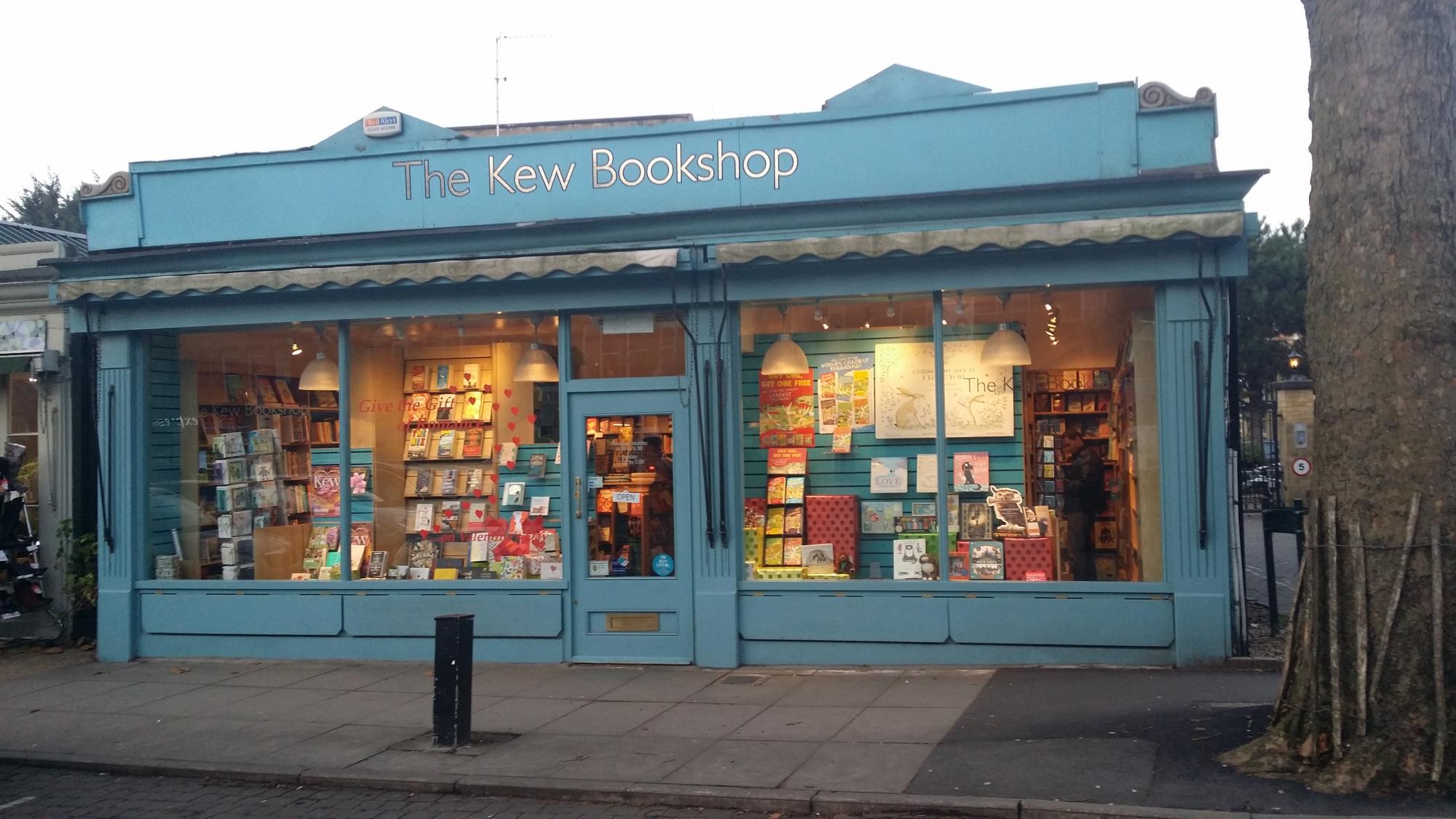 The Kew Bookshop. Image sourced from Abrams & Chronicle.
In Finchley we support:
Tony's Continental, 140 High Road, East Finchley
This independent grocer has an amazing array of fruits, vegetables and other tasty treats. Sample their chocolate covered honey and walnut macaroons, or their freshly made koube. Award winning olive oil, asparagus and starfruit are all available in this specialty grocery shop. Amazing produce from all over the world can be found here and we can not get enough of it. We love the mix of fresh produce for cooking at home, and their selection of amazing ready made dishes.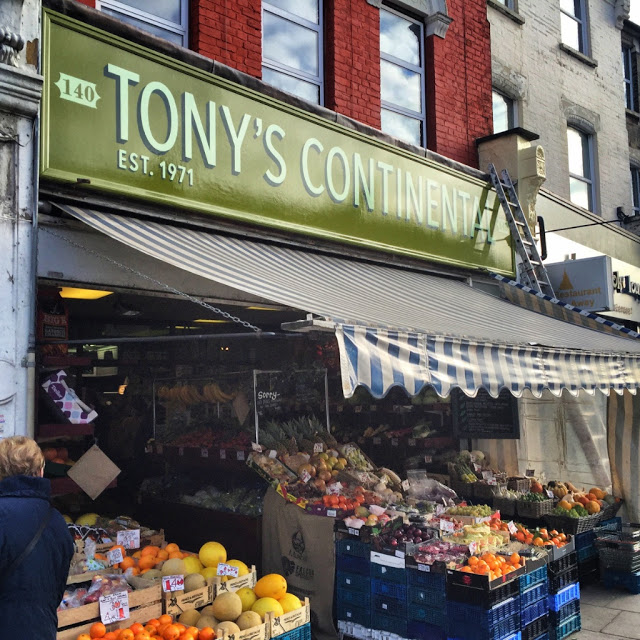 Tony's Continental. Image sourced from the Daily Constitutional.
Bike and Run, 128 High Road, East Finchley
Whatever you might need for running, swimming, cycling and the occasional (or regular triathlon if that's your thing) triathlon can be found at this independent sports shop. Fair prices and owners who know their stuff, make this a great place to come to choose a bike, repair or bike or get advice on anything cycling, running and swimming related.
In Upper Holloway don't forget:
Bengal Spice, 604 Holloway Road
In an area of London known for its Indian food, this fantastic Indian restaurant has some great and authentic Indian/Bengali dishes. Great dishes, fantastic value, there is also free home delivery for takeaways.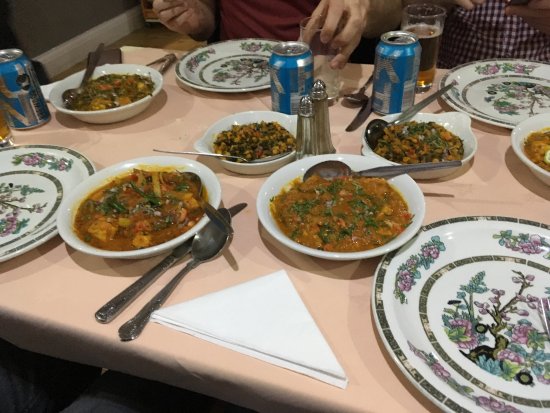 Bengal Spice. Image sourced from tripadvispr.com.
St. John's Tavern, 91 Junction Road
One of North London's favourite gastro pubs-, St. John's is worth coming to for its outstanding food and beer menus. Their on tap beers are locally sourced, and a combination of a real fire and a range of board games to choose from, makes this a cozy, comfortable place to eat and drink once it is safe again to do so.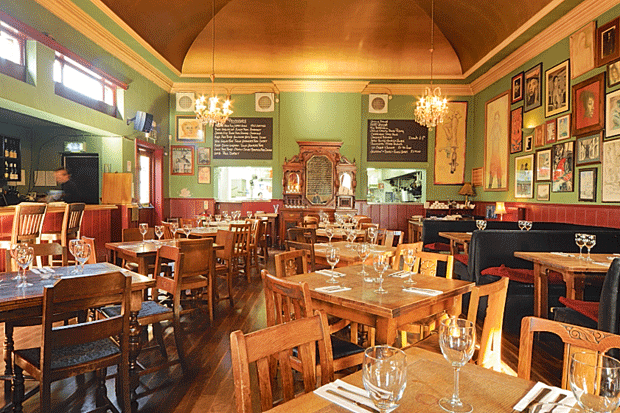 St John's Tavern. Image sourced from the Evening Standard.
In Marylebone these are worth a visit:
The Nordic Bakery, 14a Golden Square
A must visit for their cinnamon buns alone, this bakery also has great rye bread sandwiches and fantastic coffee. The perfect place to grab something for breakfast or later in the day.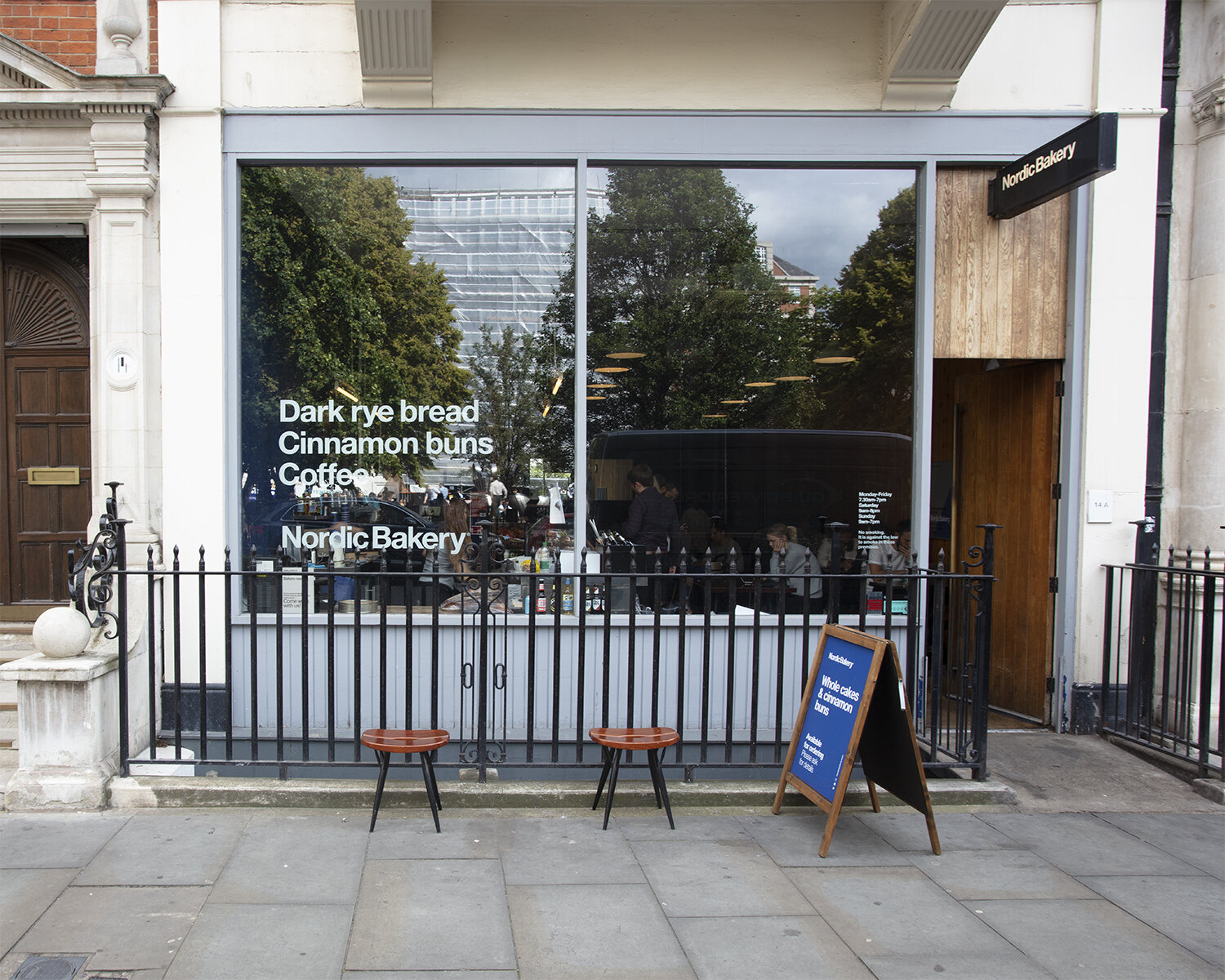 Nordic Bakery. Image sourced from nordicbakery.com.
Casely Hayford, 3 Chiltern Street
Started by a father and son duo, this bespoke clothes shop offers both men and women's collections. Quality tailoring spliced with something just a little more modern and creative, is what's on offer from these designers. They represent the very best of what London has to offer in terms of creativity, design and tailoring.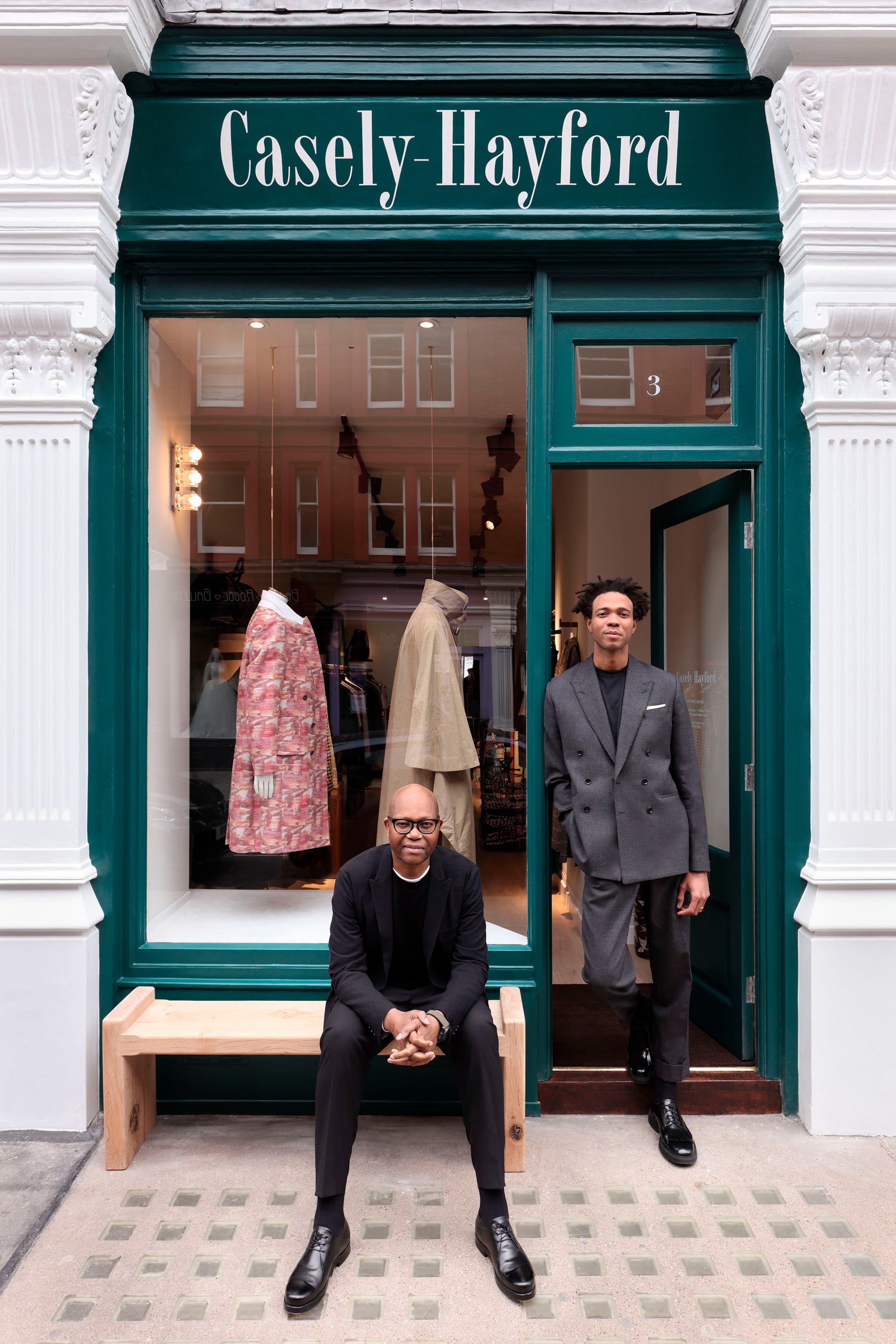 Casely Hayford. Image sourced from Vogue.
Supporting local businesses encourages creativity and diversity in the neighbourhoods we call home. It also means a commitment to sustainability that the world so desperately needs. We are proud to call London home, and are proud to do our part in supporting the independent businesses that make this city so amazing.

At Vonder we are proud that our co-living London complexes are homes to many owners and creators of small businesses and startups. Independent businesses are what make a city thrive, and what makes it unique is its commitment to small businesses. We are proud of our role in building these businesses by providing creative spaces and homes for the people that create them.
*Please note that during this time, all events are held in accordance with the latest Covid-19 regulations as set by the government. Vonder is committed to upholding the safest standards of hygiene, social distancing and to restricting the spread of Covid-19 as much as possible. Keeping our residents safe is our utmost priority at this time.