Building a community is central to what drives and inspires co-living properties around the world.
What is Co-living?
In cities across the world, as the demand for quality urban housing grows and the number of renters fuels an almost insatiable demand for city flats and apartments, the concept of co-living increasingly moves closer to the forefront.
Co-living is not a new concept. Some trace it back to the 1960's and the co-housing movement in Denmark strived to provide better options for housing than were available at the time. But what is new about it, is how it is evolving and how it is taking off in cities across the globe. And in the process how is it transforming how urban dwellers live and work.
Why is it on the rise?
There are plenty of external economic and social factors pushing the rise of a global co-living community: increased urbanisation, spiralling property prices, increasing numbers of renters, and growing young populations that demand more flexible housing arrangements.
But why co-living is currently being embraced as the new way to enjoy urban life, relates directly to the essence and benefits of co-living itself.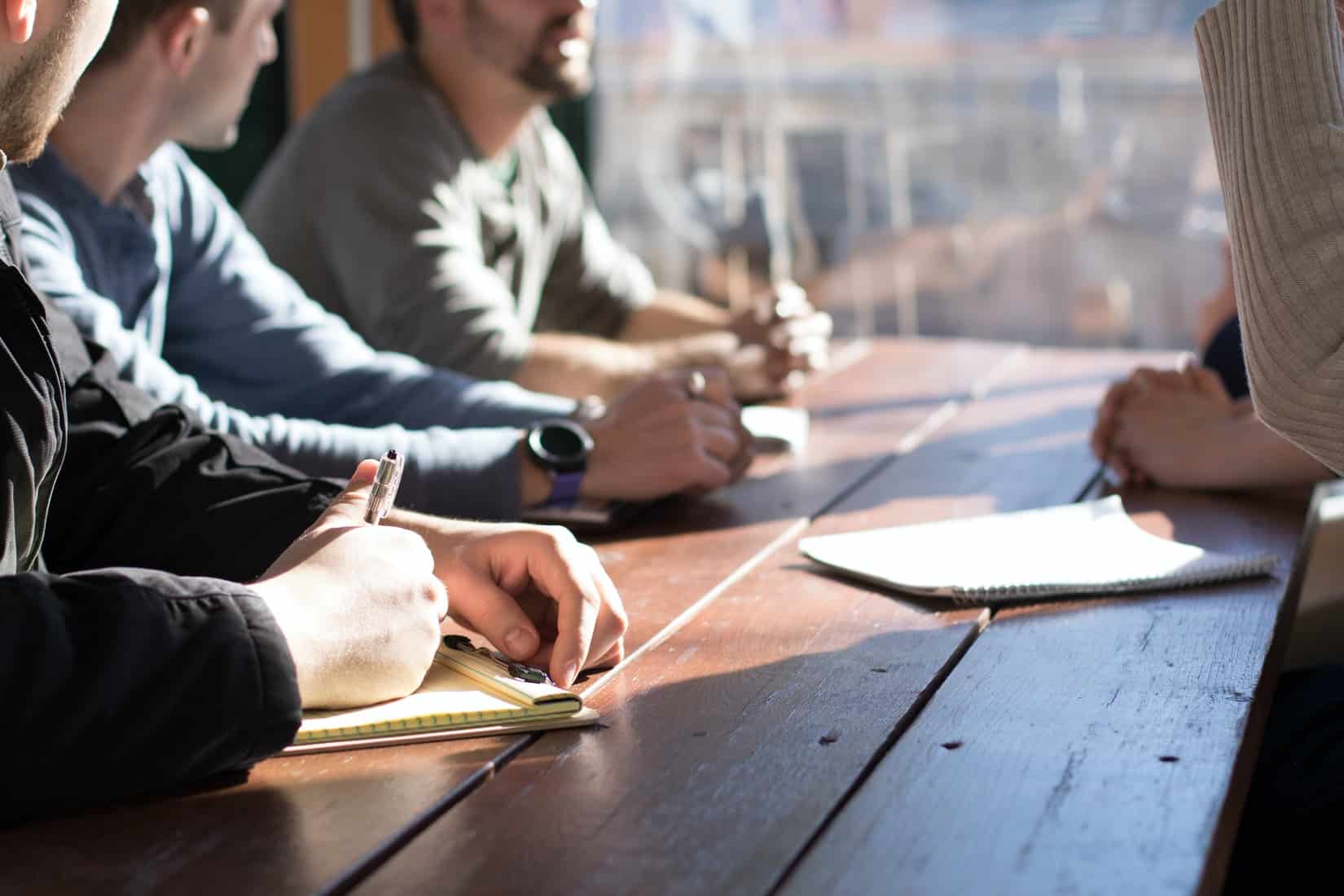 Co-living is currently being embraced as the new way to enjoy urban life. Image by Dylan Gillis.
A New Approach
First and foremost co-living developed as a new approach to urban living. It recognised that the populations of cities around the world were changing- they were younger, more mobile and more international than ever before. This in turn led to a demand for a new way of living that recognised what younger urban populations demand from their housing and communities.
A co-living community prioritises the living experience. It puts first the provision of quality living spaces that can be home from the first day you move into them. There is an emphasis on design, and space and light. It has always been about quality, about offering everyone a great place to live. It's about recognising that where we live is important and colours much of what we do. Living in urban centres and being a renter shouldn't be about compromising on quality when it comes to where we live.
Co-living prioritises the need for flexibility. It offers long and short term contracts (Vonder's minimum rental contract is 3 months), and recognises that urban populations are by choice mobile. They don't necessarily want to be tied to a particular neighbourhood, or even a specific city, and they are open to new opportunities for living and work. Co-living companies know this and often have a variety of complexes and housing options in different, diverse neighbourhoods within cities (Vonder has flats available in areas of London - ranging from Shoreditch to Kew, to Tottenham and Harrow).
Co-living understands the true meaning of stress, hassle-free moving. Not just with fully furnished flats and apartments, but with the ease that comes with all Wi-Fi and bills included in the rent. Renters don't need to be concerned with setting up bill accounts and reconnecting the Wi-Fi every time they move. Co-living takes all of the stress out of moving and for a generation of renters this is an important consideration, and a great benefit too.
Community
Co-living understands and appreciates the importance of community. It puts the community at the heart of its housing: from coworking offices, to community events and spaces, co-living knows that a great place to live also involves connections to neighbours and the people around you. For many urban dwellers building a community can often seem like an insurmountable challenge. Co-living, by its very nature changes all of that. From community organised workshops, to collaborations with local artists and innovators. At its core co-living understands that housing is more than just a living space.
Co-living understands the need for connection. It is changing the traditional approach to renting properties, the distance involved with an estate agent handing over a key to a rented apartment and walking away. Co-living is about so much more than just providing properties for people to live in. This is something that even traditional property providers are understanding is important for the future, 'We used to be very much business to business- I hand you the keys , good luck, see you in ten years time. This is no longer the case. We have to come to grips with the fact that we are business to customers and we need to establish relationships between the owner of the space and the occupier of the space…..The old fashioned property world has a lot to learn.'- Hans Op 'T' Veld, PGGM Investments.
Co-living providers know, relationships are key. Proving a living space for someone is so much more than providing them with an empty property. Cities and their residents are demanding a more holistic approach to living that puts quality of life first. This in itself is the very essence of co-living.

The demand for co-living in cities across Europe and the US continues to grow, and with good reason. A new approach, and the development of a co-living community, to housing and living is appealing to urban populations around the world.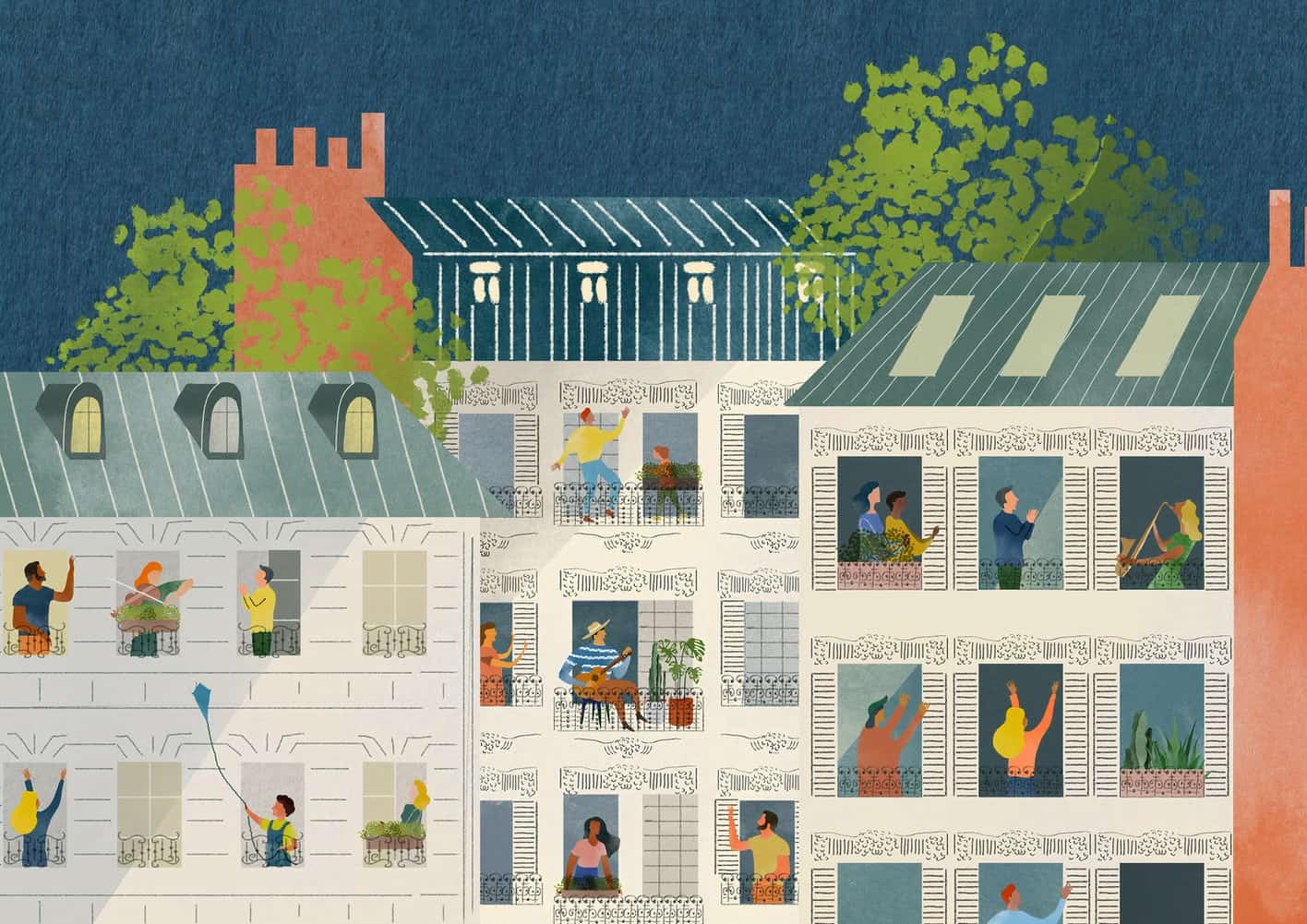 It puts the community at the heart of its housing. Image sourced from the United Nations.
Vonder is excited to be a key part of this transformation (with its co-living London, co-living Berlin and co-living Warsaw complexes) and is committed to changing the landscape of how urban residents live and work in an ever changing world.