Understand more about why the perfect bedroom is important, and how we can create the best sleep space.
We spend up to one third of our lives asleep. This is a lot of time. So it makes sense that we invest the thought and energy into making our bedrooms places that make sleep easier, better and generally help us to relax, rewind and recharge.
We need our bedrooms to be places that promote quality sleep, that are quiet and calm so we can use them as spaces to relax before we sleep.
There are a number of things we can do to transform our bedrooms into the perfect sanctuaries they should be.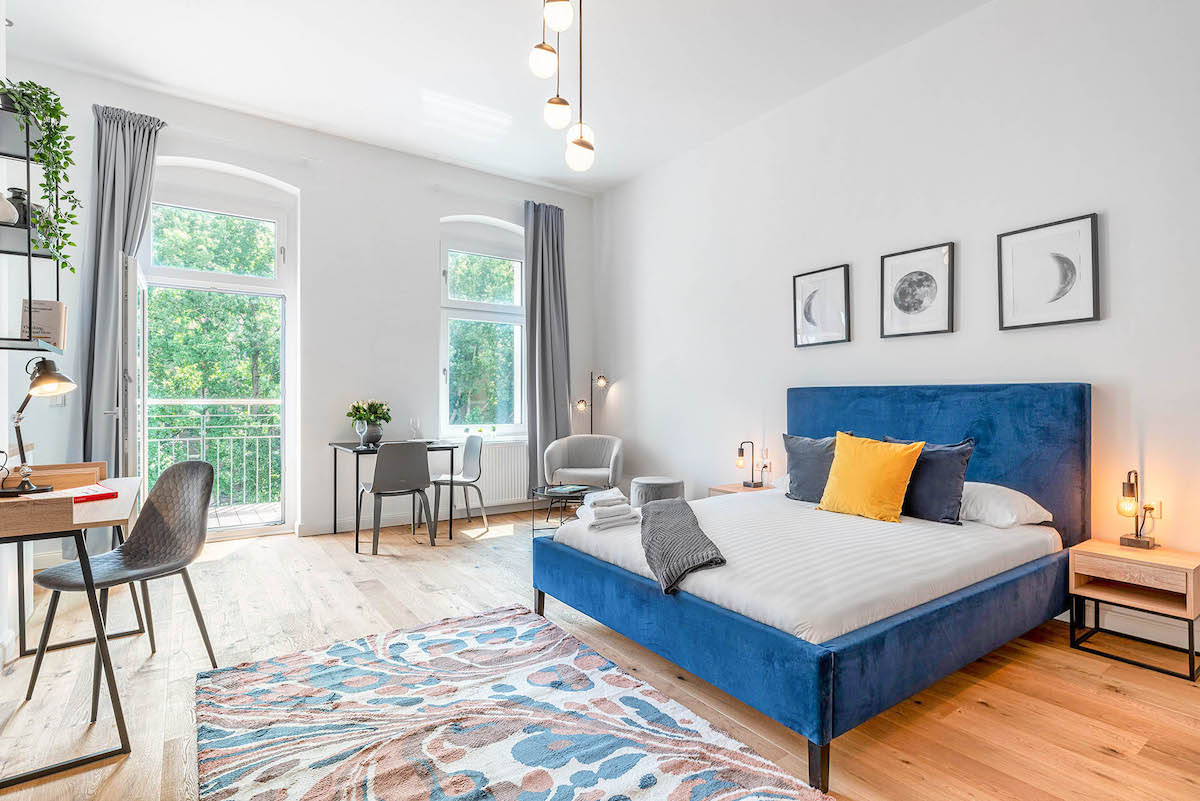 Bedroom in our Vonder Stralauer Allee studio in Berlin.
Think about the colours
Bright, vibrant colours might work for you when it comes to the rest of your home, but a bedroom should be a calming place and to achieve these, softer, lighter colours work much better. You might not be able to repaint your walls, or even change the hard furnishings in your bedroom but you can opt for bedding and soft furnishings that are lighter in colour- think pastels and other calming colours.
Incorporate YOU into the room
Part of what makes for a perfect bedroom is your personal touch. This is your space and it should reflect what is important to you. This might be with photos, plants, and other decorative elements. Understand what makes you relax and incorporate it into your bedroom. For some people this might mean specific scents or lighting.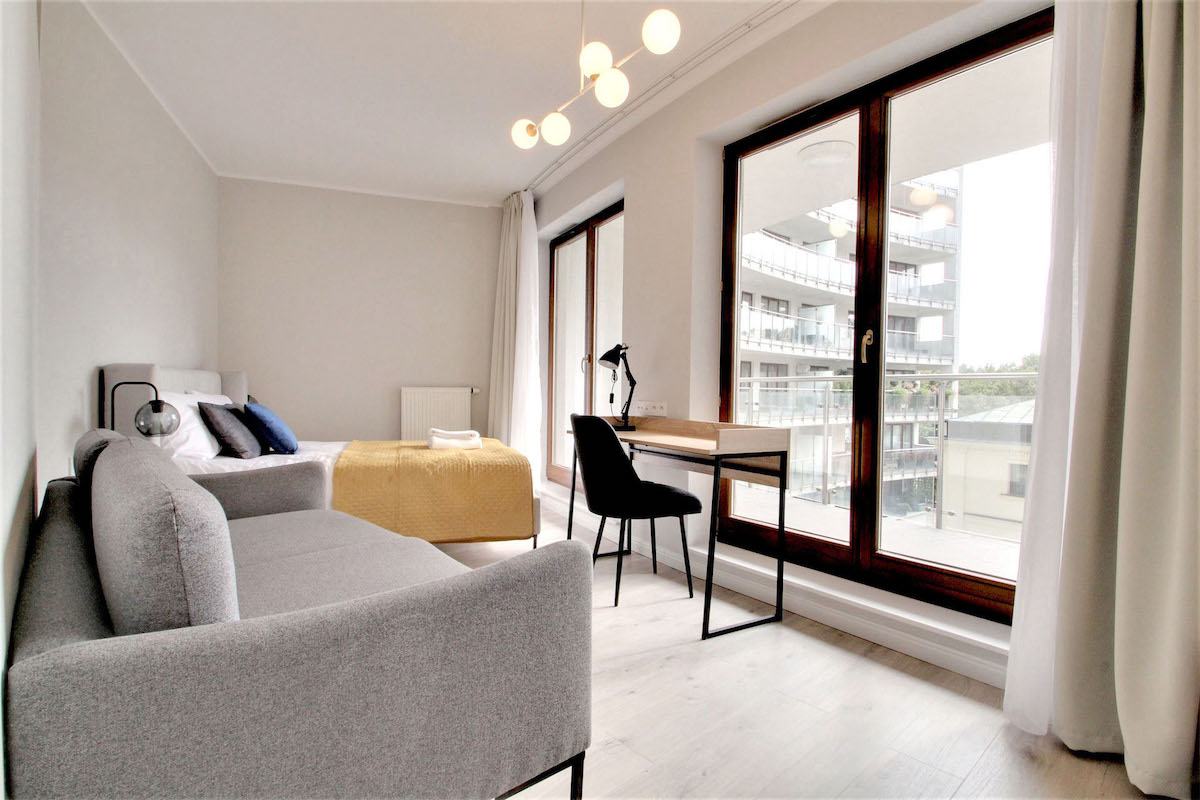 Bedroom in our Vonder Upriver

2-bedroom flat in Warsaw.
Keep electronics out, if you can
This is essential to ensuring you get a good night's sleep. If you can keep your bedroom free of electronics (phone, computer, TV) so this is one of the best ways to create a bedroom that prioritizes recharging first and foremost. And that means recharging for you, not your phone. We know that sometimes, an evening in bed with Netflix is just what we need, and there is value in doing that. But if you can make sure you have some time that is electronics free before sleep.
At Vonder, ensuring our co-living flats have bedrooms that are perfect for sleep and relaxation, is super important to us. There is nothing more important than a cosy, comfortable bedroom, especially in times like these. Our bedrooms, across our co-living London, Berlin and Warsaw locations, are designed with the simplicity of clean lines, modern décor and stylish comfort above all else.