Understand more about the rise of intergenerational living, including what it is and why it is on the rise.
Intergenerational living is an approach to living that brings together individuals and families of different ages through shared social activities and facilities. This in turn builds a shared community and an approach to living that prioritises connection.
For much of human history multigenerational living has been a core component of how families and communities live. The rise of urbanisation challenged this approach for many years, but as large and small cities and communities alike face a housing crisis and rising rates of social isolation, intergenerational living is increasingly back on the table as another option when it comes to how we choose to live.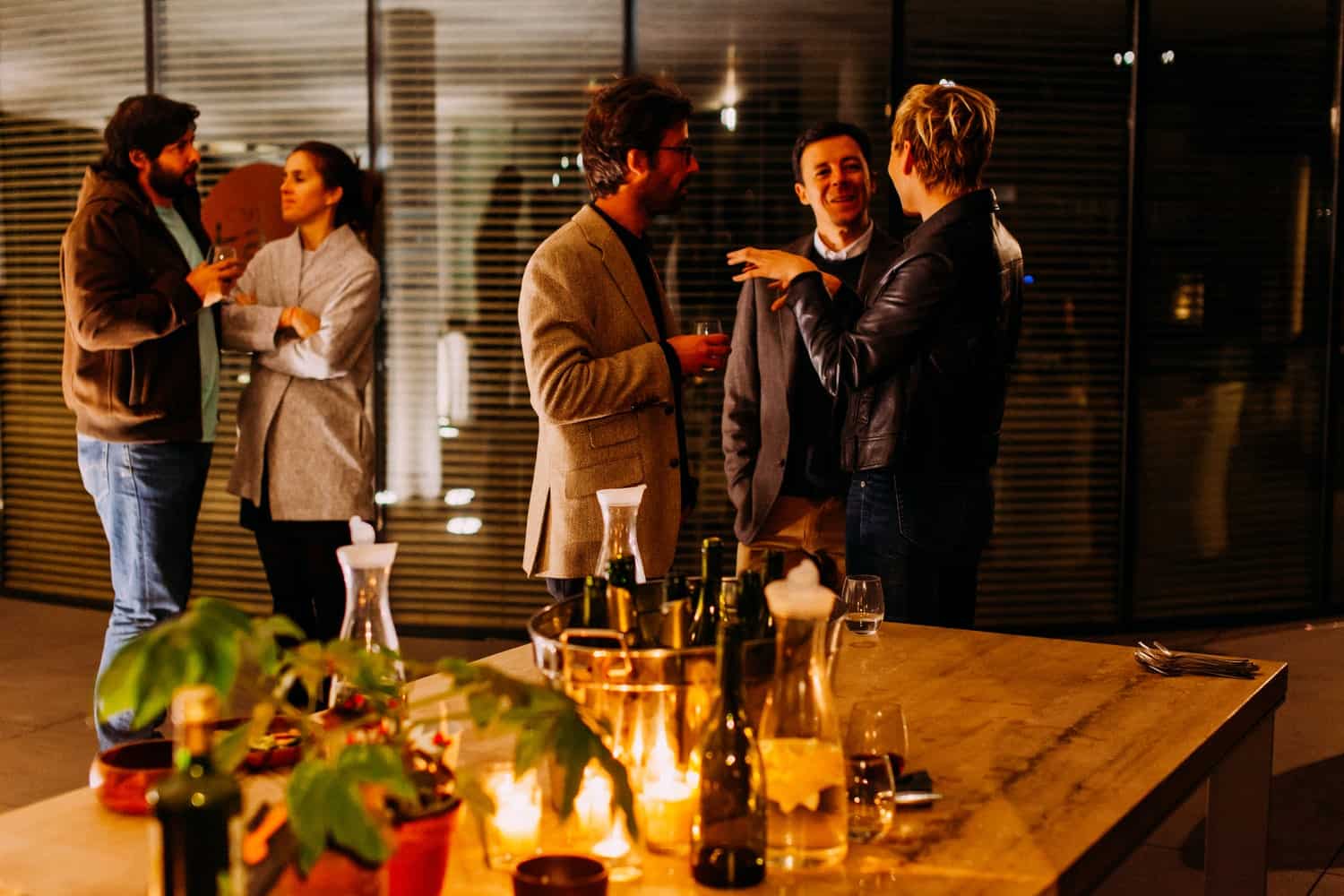 Brings together individuals and families of different ages. Image by Antenna.
Why is it on the rise?
A global housing crisis that has seen many cities, and other communities, faced with a shortage of affordable, quality housing for the people who need it has triggered a need to re-examine how we live. Rising property prices creates a growing number of long term renters which puts increased pressure on an already stressed housing market, which in turn demands a solution.
Increased urbanisation has led to the creation of large, international, dynamic and diverse cities that have the potential to be amazingly connected places to live if we just know how to bring people together. Social isolation is on the rise, driven by long commutes and even longer working hours. Bringing people together, in shared pursuits and interests is crucial to the long term health of our cities and the people who live in them. Intergenerational living and housing is one way to do this.
Because it makes sense. People of all ages benefit from time spent with other people. Whether it's building a nursery school in an elderly care centre, or building schools and shared working spaces together, or community facilities that can host activities for toddlers to seniors, intergenerational living is a better way to live.
What does it look like?
One approach is to take underused office spaces (this year has witnessed a huge exodus of people from permanent offices to working from home, but this was a trend that has been on the rise globally since 2019) and turn them into housing. This helps cities tackle housing shortage issues, it also puts residential areas in the heart of some great locations, it also mixes communities in terms of their use. Paris is one city that has recently made a commitment to turning up to one third of its unused office space into housing.
Another approach is to turn the demise of the traditional high street into a space for intergenerational and community living. Major retailers in the UK, including John Lewis and IKEA, are taking what were once retail spaces and turning them into a mix of housing, work spaces and community and leisure facilities. This also creates a city that is more connected, and less divided into specific areas for specific uses. It brings together how we live, work and play in a fluid and creative way.

Take underused office spaces and turn them into housing. Image sourced from Global Guardians.
Co-living's Role
The ever evolving nature of co-living is also committed to creating home, work and leisure complexes that both create new communities and grow organically amongst and within existing neighbourhoods.
Whether it is co-living that promotes a more communal approach to living with shared accommodation, or one that places private flats within community spaces, co-living puts the community at its core. It understands the importance of bringing people together as neighbours, as friends, as co-workers, as artists and creatives.
Vonder understands the importance and benefits of intergenerational living, and it is committed to the creation of shared living, work and community spaces that bring together people of all ages and walks of life. From our co-living in London, to our Berlin and Warsaw co-living complexes, we prioritise connection above all else.