Our app was designed for you as a direct communication tool and information hub. Learn how to use it and explore all its features.
If you're a Vonder member, it's time for you to download our app and make the most of your Vonder experience. Our co-living solution is made even simpler with our interactive and exclusive features.
Once you are on the app, you might have a few questions about how it works. Here are just some of our features:
- A personalized profile
- Notifications with updates and news
- Upcoming event information
- A chat-platform to connect and network with fellow members
- Schedule our cleaning service
- Membership perks
- Latest news from our magazine
- FAQ and support
- And many more updates and features to follow!
Your Profile:
Create your own profile and show people who you are. Write a bio and update your interests, job description, education and anything else you want to share. You can choose for Vonderers to see this or keep it private.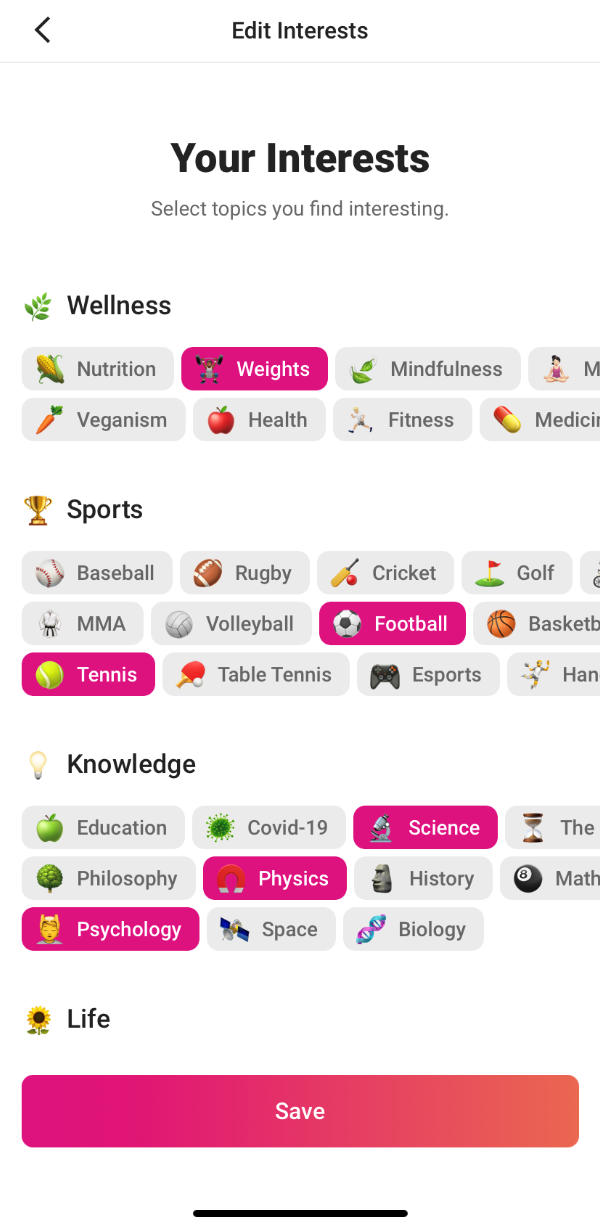 Upcoming Event Information:
Find out what events we have coming up, from pottery workshops to fitness classes (and so much more). You can book the event straight from the app and add it to your calendar, making registration a seamless process.
Need to cancel? No worries! This is also as simple as the click of our "cancel" button.
Vonder Chat:
Become a part of our global community and chat with Vonderers! This feature allows you to keep in touch with your neighbours easily. You can also chat publicly and scroll through our announcements.
Schedule Our Cleaning Service (and other bookings):
Need to book a cleaning for your room? You can book directly through our app. When your room needs to be cleaned, simply choose your cleaning time (from 1 hour to longer) and if you want a linen change too.
You can also book time in our on-site amenities for easy access.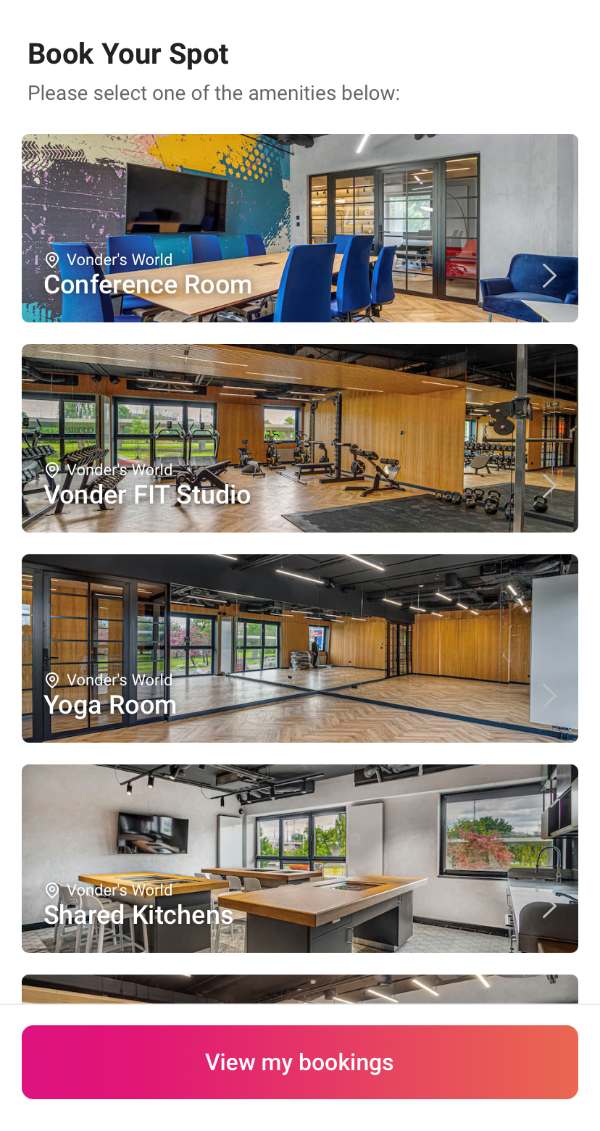 Membership Perks:
Taking advantage of our membership perks has never been easier. Scroll through our deals, from free food deliveries and fitness sessions to discounts on home and beauty items, and choose what speaks to you. Click on the link straight from the app to use our discounts.
Right now we have a 20% off discount with Rituals, a cosmetics webshop that offers you items for your home, body, and beauty. All you have to do is click on the Rituals discount link and you will immediately be taken to their site. Check our other deals on the app.
Latest News from Our Magazine:
Explore our evolved magazine, filled with co-living insights and community posts. We keep you updated on events and activities in all our Vonder locations and give you a firsthand look into our cities. Read articles that cover all kinds of topics, including living in Wembley, pedestrianisation, and how a German art museum was built from a royal palace.
FAQ and Support:
If you have a question or need support from our team, you have a quick and easy way to communicate with us. Just use our app to shoot us a message!

We believe in the freedom of moving, traveling, and working around the world. Whether on-the-go or at home, staying connected is now easier than ever. Join our all-in-one living community today.