We showcase our 'best of the best' shared facilities across our co-living complexes in London.
Shared, communal spaces are an integral part of any coliving complex. As co-living evolves and changes, as private apartments become more important and popular, the need to make community facilities the heart of our complexes becomes more and more essential. Co-living is about so much more than just a place to live. It is about connections and bringing people together not only to socialise but also to innovate and inspire each other. And to do this they need quality communal spaces.
Our communal spaces in London
Our London locations have some fantastic shared communal spaces. Here we explore some of our favourite current and soon to be new additions to our complexes.
Something Outdoors
Want to get outside? Take a walk through our landscaped gardens in our Vonder Shoreditch location. Our gardens were designed to provide a place of calm away from the hustle and bustle of the city. One of London's biggest appeals is its green spaces, and we are proud to be able to provide our own green oasis in the heart of this London neighbourhood.
We can not stress the importance of outdoor spaces enough. Living in a flat doesn't have to mean a disconnect from the outside world. Our rooftop terrace with amazing city views atop Vonder Shoreditch, and our similar rooftop terrace in Vonder Hill. Nothing beats an outdoor happy hour, especially with a view of London before you, and whether it's catching some sun at the weekend, or inviting friends over for a rooftop picnic we can think of a lot of ways to spend a lot of time on our terraces.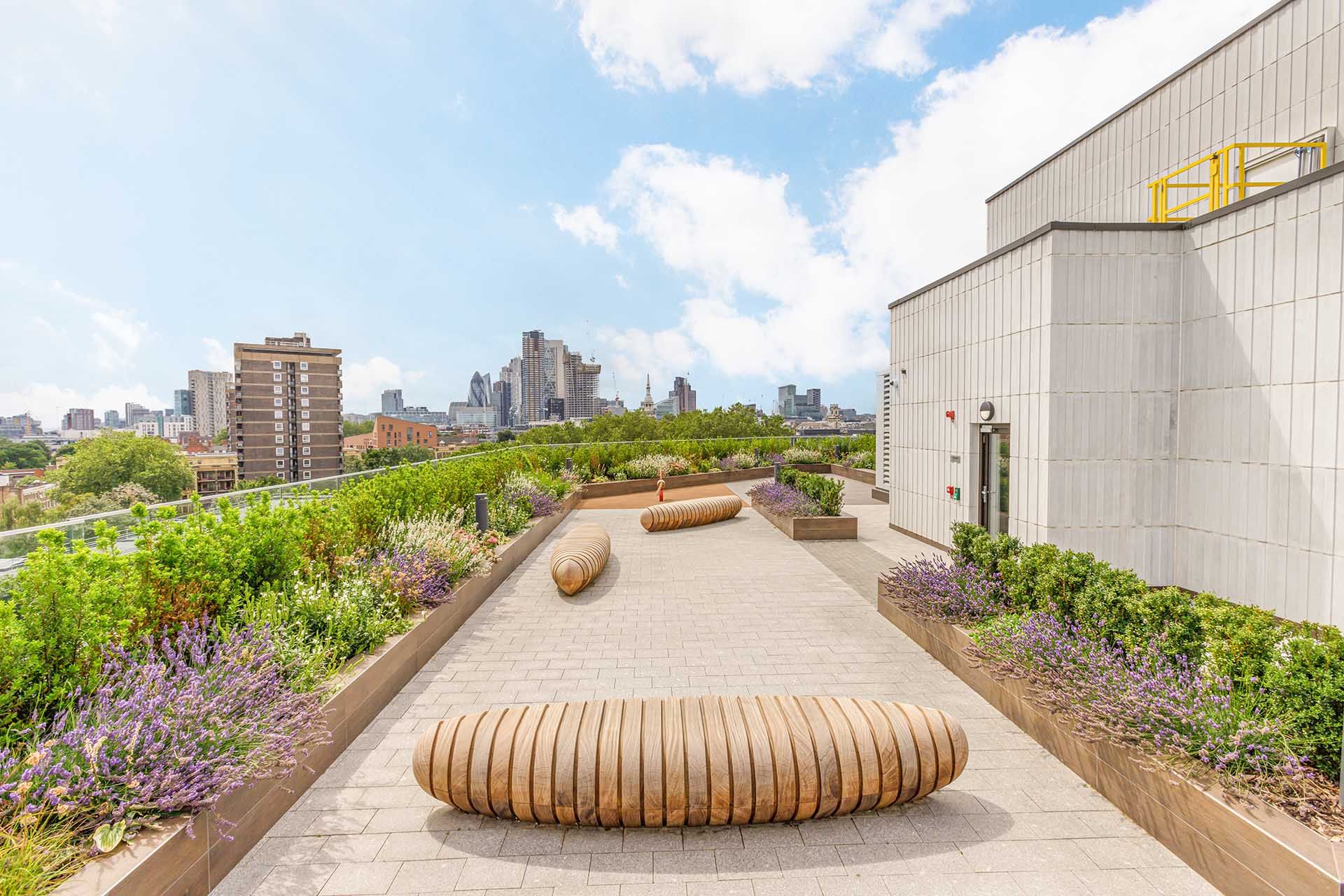 Our London location - Vonder Shoreditch.
Somewhere To Work
So we love our coworking offices, they have everything you could need to get to work, set up a business and all the rest. They combine the best of a fully set up office with a great vibe that appreciates and nurtures creativity and inspiration.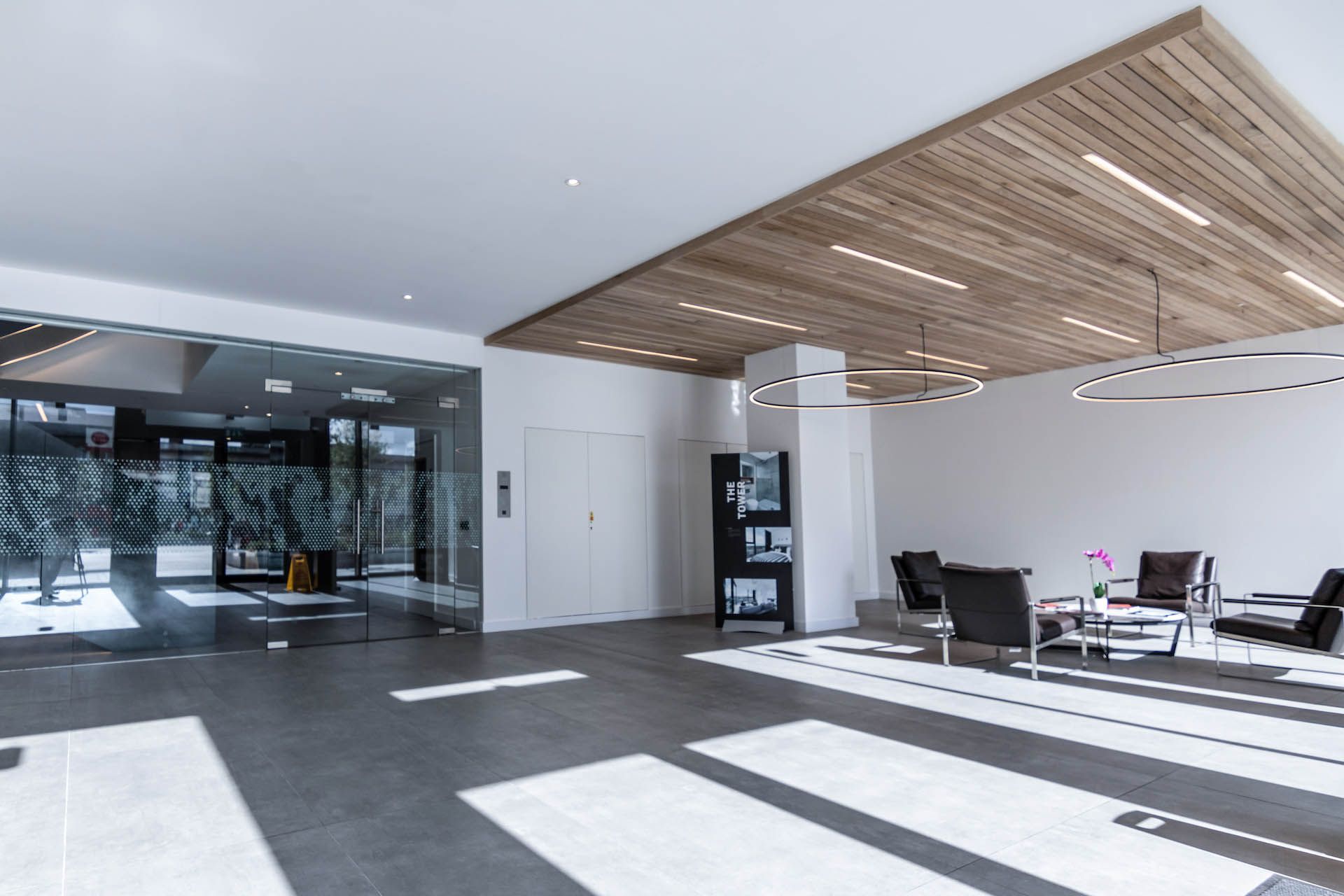 Our London location - Vonder Hill.
Somewhere to Relax
But what we also love are our community spaces for after work or weekends. Our indoor 16 seat cinema in Vonder Shoreditch is a great place to get away from it all and enjoy a favorite film. In normal times it is also a great venue for hosting friends for the evening. You can sit back in one of our large armchairs with a drink or snack. We are also excited to announce that a similar private cinema is on its way to our Vonder Village complex in 2021. In the same year our Vonder Skies complex will have its very own games room for the gamer in everyone. For now enjoy a game of pool in our Vonder Shoreditch reception.
Somewhere to Exercise
Staying fit is important. We know that. It's why our Vonder Shoreditch complex has its own fitness studio and gym. Choose to exercise alone your way, or join (when we can start them again in person) one of our fitness or yoga workshops all from the comfort of the building in which you live. Exercising just got a whole lot more convenient and easier to commit to. Come 2021 our Vonder Village complex will also include a newly built fitness studio and gym.

Our London location - Vonder Shoreditch.

Somewhere to Create
We are also delighted when local artists are able to make use of our facilities to showcase their talents and work. Our Vonder Shoreditch recently hosted MIC LOWRY @miclowry, a vocal harmony boy band from Liverpool, who spent their time writing and creating new music. Being able to provide spaces for artists, whether established or up and coming, to hone their craft is important to us. And we are always happy when our spaces fit the needs of people who need them. One of our favourite uses of one of our Vonder Shoreditch apartments was when the very talented musicians Ruby Francis and Jay Wilcox used the space to perform live concerts online, and to host a different local musician each day for a jam session. Our apartments are more than just somewhere to live and with this in mind we are always incredibly proud of all of our communal spaces.
Our co-living London flats and complexes are not just places for people to get together, although this is such an important use for them too. They are also places where people come together to collaborate, create and live.