What makes for a great living room? Enjoy our guide to designing and bringing to life, the best living room for you.
When it comes to making a home a home, there are a number of key areas and rooms to focus on. One of these is the living room. We spent two thirds of our time, on average, awake and so somewhere great to spend a lot of those waking homes when home, is pretty important.
This leads us to put our spotlight on possibly the most central and important part of our homes: our living room.
For us creating a great living room rests on several central tenets:
Make it yours
Sometimes, especially in a rental or short-mid term rental, there are limitations to what you can change or even add to a living room to really make it yours. At Vonder, our coliving flats are designed with living rooms that are fully furnished and move-in ready from the first day but are also designed to allow plenty of opportunities for tenants to place their own mark on the living room. Whether it's adding soft furnishings to the room to make it truly unique, or moving furniture around to make it work better for you- we know the importance of making your space your own. For some people this means ornaments, and pictures, and knick-knacks from all over the world. For others their vibe is much more minimalist. Do what works for you.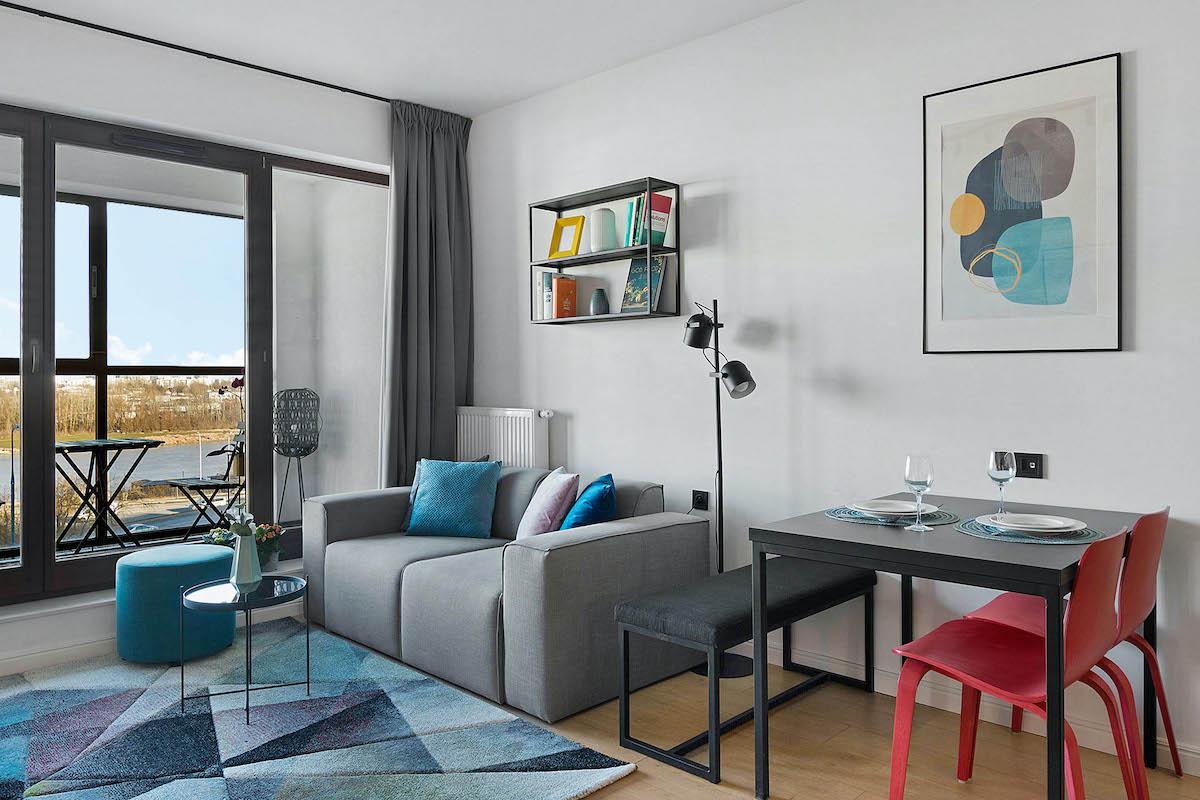 Lounge in Vonder Upriver studio in Warsaw.
A flexible living space
The best living rooms are those that are multi-use spaces. They are able to be used for many different purposes at different times of the day. They can be used as working and study spaces, as well as somewhere to create, by day. They can also be used as somewhere to chill and relax by night, making the transition from working space to chill out space as the sun goes down. On the weekend it can transform into somewhere perfect to host friends and family (during safer times, of course), or to participate in an in-home workout class. Our Vonder living rooms are designed to be spacious, comfortable and flexible in how they can be used.
A beautiful space
Living rooms with lots of natural light, and - even better- with a great view, are the ones we love the best. Our Vonder living rooms are spacious and beautifully designed to take advantage of the light and, in many of coliving complexes, the view also. Carefully chosen furniture and a commitment to quality interior design is important in creating the perfect living room.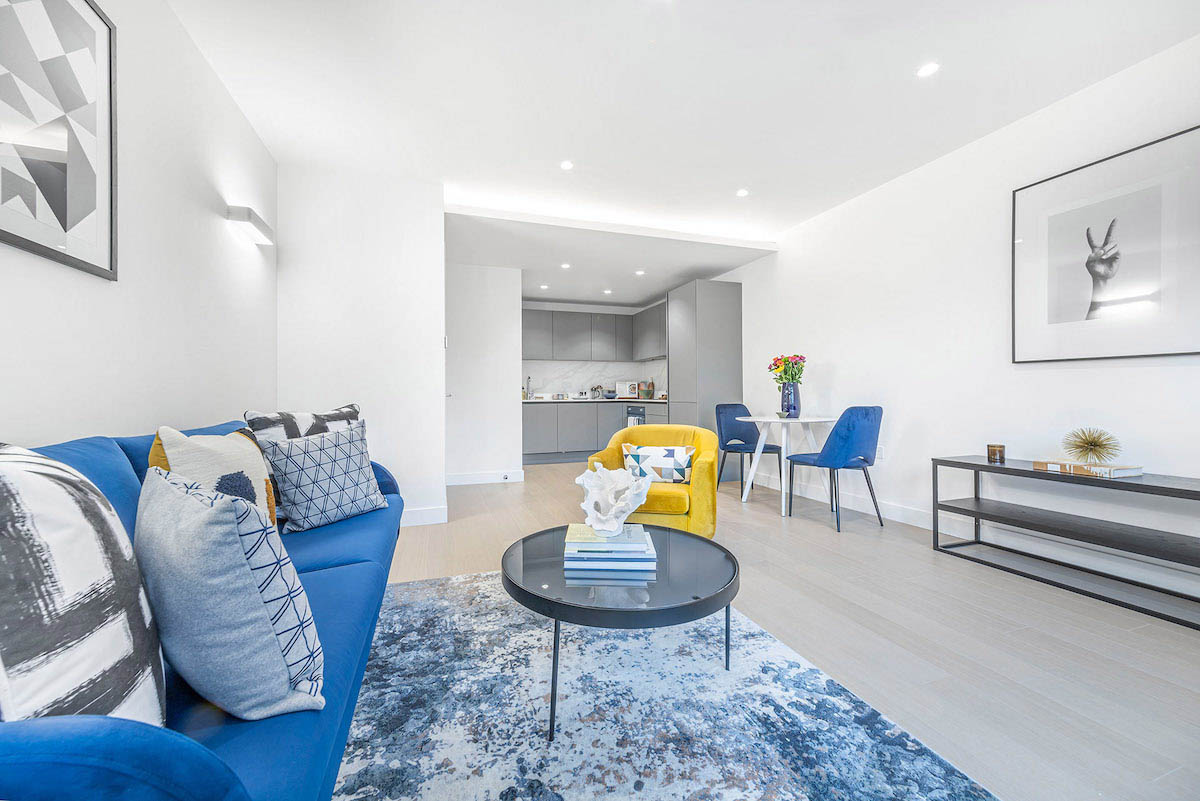 Living room in our 1-bedroom flat in our Vonder Skies complex in London.
Creating the right living space means understanding what works best for you. How you will use the space, in different ways, throughout the day and week, and how the room will transform to meet those needs, is important to understand before planning your space.
Come visit us at Vonder, whether virtually for now, or in-person when the situation is safer, and we will show you how our living spaces have been designed for just that, living.
Explore our flats across our co-living London, Berlin and Warsaw locations.