Co-living through Covid-19 and beyond.
It has been a year of massive change. A global pandemic like no other. International travel and flights all but grounded. National lockdowns, periods of isolation, capsules for socialising. It is a reality none of us could have imagined 12 months ago. Now it is difficult to imagine a time not dictated by Covid-19. That time, however, will come, and with it some degree of a return to normality.
With that return to normality however should also come a new awakening. Some of the changes forced on us by Covid-19 might ultimately be changes for the good, and changes that make sense to continue with once this is all over.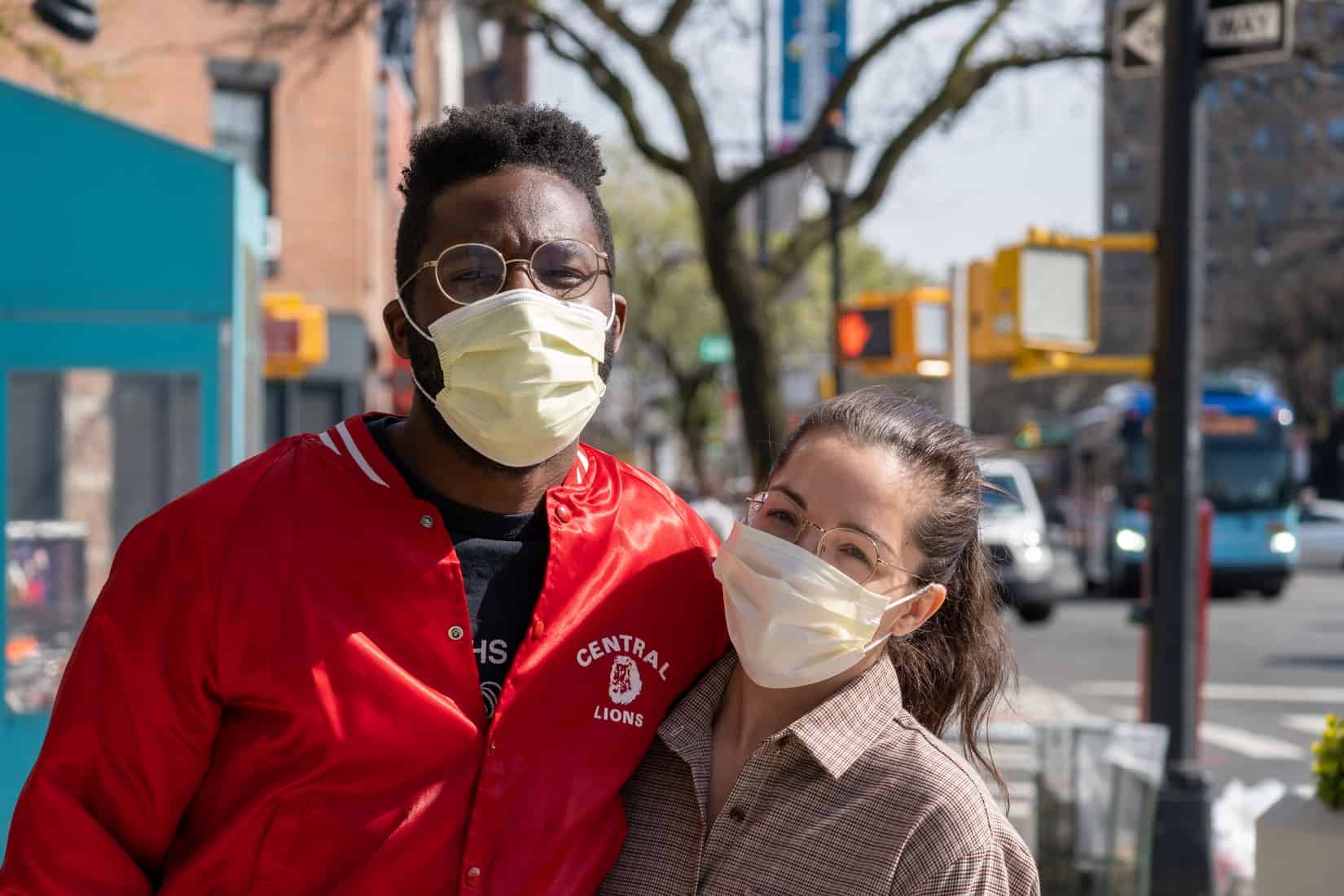 Now it is difficult to imagine a time not dictated by Covid-19. Image by Julian Wan.
The Rise of Remote Work
Many of the positives brought about in the last year are crucial to the continued success and growth of co-living spaces across Europe. Working from home is just one of these. The rise of remote work, and a greater understanding of how it works, and how we can be just as productive at home in our pajamas as we can when we commute to an office everyday, is revolutionising how and where companies work. Many large organisations, such as Twitter for example, are not planning to return to fully working from a permanent office again. This greater flexibility in where we work, is opening up new opportunities for urban dwellers in terms of where they live as well.
Tired of living in the centre of the city, and aching for somewhere just a little quieter and a little greener? Before that long commute might have put you off, but with the rise in remote working, that commute just became pretty non existent, allowing you more freedom to choose where you live. Thousands of city dwellers are suddenly released from choosing when they live dictated by where their office is and the commute involved. You can make the decision to live just 20 minutes, by train, from the city centre. You can make the decision to opt for living in quieter neighbourhoods, where Vonder has some great flats, such as Brentford in South West London. Not only is the area quieter and greener than the centre, but rents are a third of the price as well.
A Great Place to Live & Work
What also becomes more important is the space in which we live. Stranded at home during periods of national isolation, self isolation or quarantine makes us realize the importance of a great place to live. A living space that is spacious and comfortable, somewhere we are happy to call home when there is nowhere else to go. Vonder's co-living spaces are all beautifully designed with the inhabitant in mind and fully furnished with quality furnishings and amenities. They are living spaces no one wants to leave.
Once this is all over, being able to live and work under one roof is expected to be in high demand. Co-living spaces that incorporate shared offices balance the flexibility of remote work, with a fully set up office to actually be able to focus in. Co-working spaces where you live are a big draw in a post Covid-19 world. Vonder's housing complexes offer dedicated co-working spaces, all you need to bring is your computer. Our flats all have fully set up Wi-Fi, move in and start working from day one.
The Importance of Community
Another thing the current global situation has taught us is the importance of our communities. Someone to check on us, someone to check in on - even if it is a wave through a window, or a quick Zoom call. Now more than ever we need housing that combines our need for support and community. Vonder delivers a ready made community of like-minded people and opportunities through events and facilities to build and develop your own network. We know that meaningful relationships are the core of our community and rebuilding them with physical events will be essential.
Many of us have not been able to control many of the events of the previous year. But once this is all over, we will have the ability to decide how we want to live. Our evolved co-living with the approach to quality housing and building communities is a natural extension of this new way of living. Vonder currently has a variety of flats across its co-living London, co-living Berlin and co-living Warsaw complexes.
*Please note that during this time, all events are held in accordance with the latest Covid-19 regulations as set by the government. Vonder is committed to upholding the safest standards of hygiene, social distancing and to restricting the spread of Covid-19 as much as possible. Keeping our residents and staff safe is our utmost priority at this time.