Upsurge in co-living spaces in Berlin
Berlin, like many large international cities, has experienced something akin to a housing crisis in recent years. High demand for rental properties has led to a shortage of housing options, and in turn a dramatic increase in prices. Berlin has always, historically, had a large percentage of its residents who are private renters. Roughly 80% of Berliners rent. This figure has been high predominantly due to Berlin's affordability for renters, but in recent years soaring property prices have kept increasing numbers of residents renting as well. Since 2009 rents in the city have shot up by 50% on average, making it more and more unaffordable for many residents. For every flat advertised to rent, a landlord can expect hundreds of applications from potential tenants.
So extreme has the situation become, that from the start of 2020 the government introduced a year rent cap. For many tenants this will also involve a rent reduction, with rents not permitted to rise beyond prices set on or before the 18th of June 2019.
Affordable, quality housing is in short supply in the city and because of this the demand for co-living complexes and co-living spaces in Berlin are in high demand as well.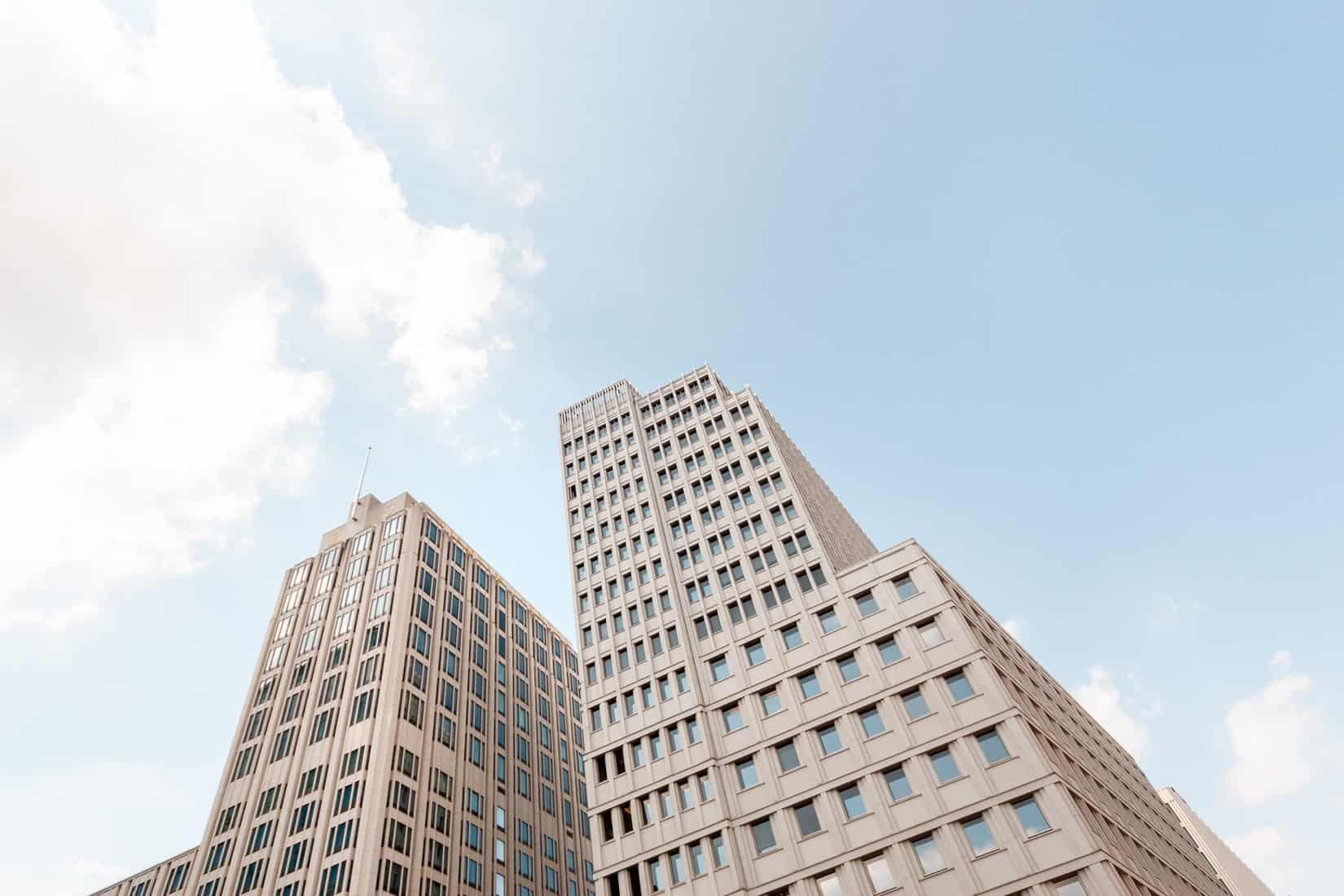 Quality housing is in short supply in the city. Image by Dimitry Ankin.
Berlin is a young urban center. In 2019, 55% of its population was younger than 45. It has an insatiable demand for housing that appeals to young people and co-living is exactly what the city needs.
What does the city need?
Great housing options, shared community centres and facilities, and a commitment to providing more than just another rental apartment, but something bigger, better and more socially conscious. In this respect Berlin and co-living have always been on the same page. Berlin is a city with a history of embracing cohousing- a concept that many in the city have embraced and lived for the past 40 years. And while the future of co-living in Berlin looks a little different from this traditional approach to communal living, there is great acceptance in the city for new approaches to housing and living.
As an international city, Berlin has over 700,000 expats out of a population of around 3.77 million, and with over 40,000 new residents moving to the city each year, there is demand for flexible housing options that co-living offers. New arrivals and expats don't want to be tied down to long and complex rental contracts which can be the norm in Berlin. Co-living is a significantly more attractive and more practical alternative to short- to mid-term renting in the city.
Vonder currently has a range of warm, lovely, fully furnished private apartments, from studios to three bedrooms, in its co-living complexes in some fantastic Berlin neighbourhoods: in Charlottenburg, Mitte/Kreuzberg, Mitte/Schoenberg, and now on the River Spree too.


Our Vonder Kurfürstenstraße Berlin location.