Changing work trends may signal the end of the traditional office. We explore more about this growing phenomenon.
Even before Covid-19, the way in which people in cities work has been undergoing a major shift. In recent years there have been increasing numbers of people working from home or coworking spaces, and, at the same time, moving away from working solely in a traditional office.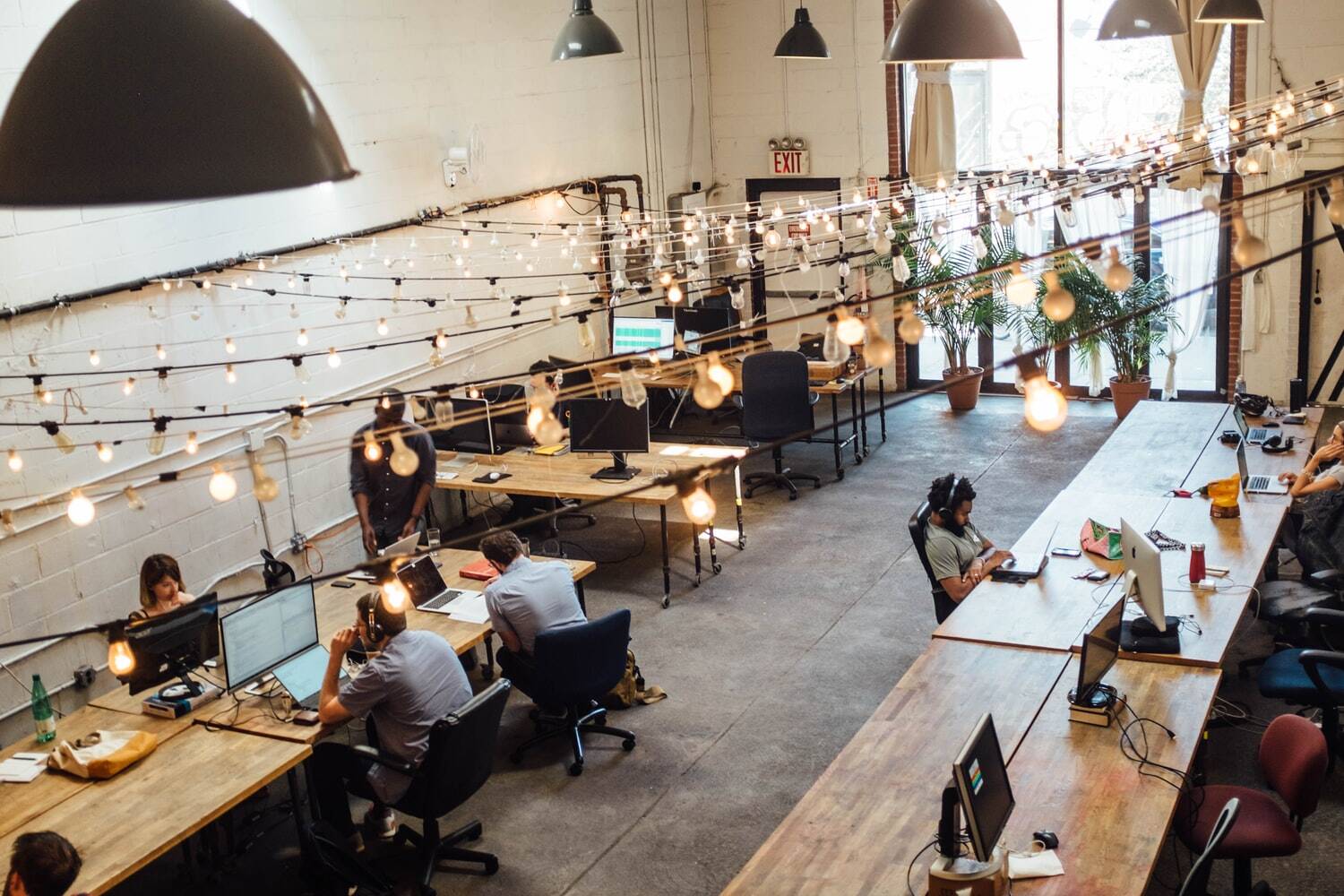 There has been a shift from working in traditional offices to working in co-working spaces or at home. Image by Shrihar Gupta.
2020 however was the year in which this trend was given a huge boost, as lockdowns forced millions around the world into remote work. McKinsey & Company in their report, Reimagining the office and work life after Covid-19, found that the number of Americans working at home jumped from 25% to a massive 62% over this period. More importantly however four out of five of those asked said they enjoyed working from home compared to in an office, while 41% believed they were more productive from home.
This shift has many implications, not just for employees but also for how we develop workspaces to meet the needs of businesses and organizations post 2020, and for real estate in general. It has the potential to also change the way we plan cities, and how we reimagine working and living spaces that are more intertwined and connected. This in turn will impact on how we live and work in a rapidly transforming society.
The benefits to remote work
There are benefits to this change. For businesses there are huge savings in real estate costs, they are able to hire talent unconstrained by location, and they have not necessarily witnessed a dip in productivity that is often feared when working is moved remotely. For employees, happy to work from home, there has also been a boost in morale, which is probably, in no small part, also contributing to this increase in productivity.
The concerns about remote work
However there are concerns also, in particular about what this shift might mean for company and team culture as a whole. Teams are still able to collaborate, virtually and online, but also report missing in person collaboration, sharing and socialising. There is still a real need for personal connections, and when everyone is working from home, these are lost.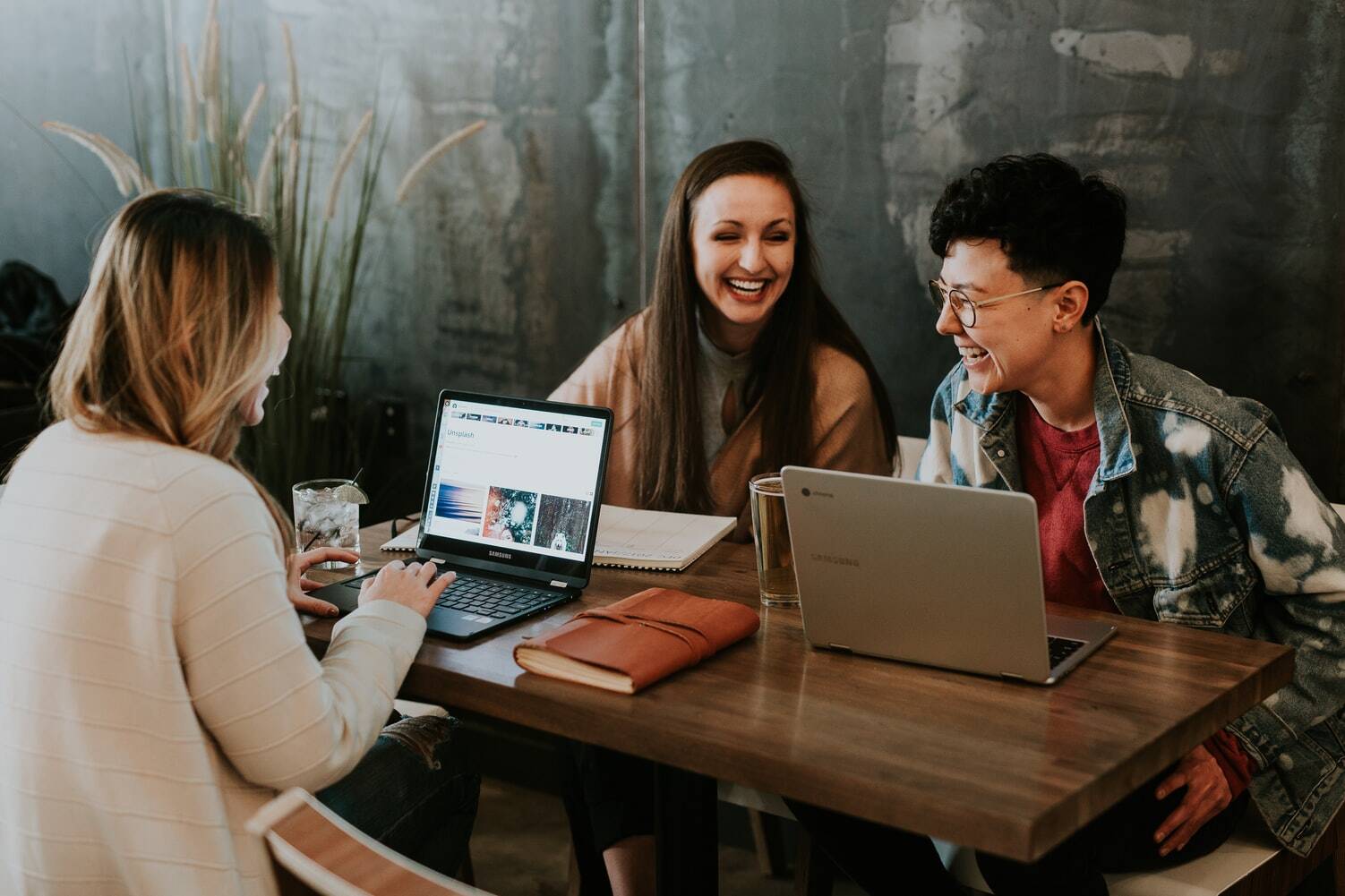 Teams report missing in person collaboration, sharing and socialising. Image by Brooke Cagle.
What comes next?
What will emerge from this is likely to be something that is a compromise between the traditional office, and working from home or a coworking space. This might mean some days switching between the two, in order to balance the benefits of both.
It will also see a rise in demand, from both organisations and their employees, for more flexible working spaces. What does this mean? It means that we need to rethink, rather than disregard the traditional office completely.
This could mean redesigning offices, making them more user friendly. Combining structures and design that can be moved to meet the needs of a team in the day to day. It can also include incorporating amenities, such as gyms and child care centres, within office buildings. These ideas, however, are not necessarily new but they are gaining in traction.
A radical rethink
One exciting concept that is gaining increased momentum is a more radical rethink of, not only how we work, but how we live also. This is being driven, in part, by a need to improve our work-life balance, but also from a need to reimagine city design in order to do away with long commutes, traffic congestion and a lot of the negatives associated with working from a traditional office.
Coworking spaces are part of this growing trend. Their location, increasingly, in residential areas as opposed to office only developments, are providing workers with a degree of flexibility in how and where they work. Initially popular mainly against freelancers and digital nomads, they are now gaining popularity amongst larger organisations also.
One step on from this however is the development of multi-use complexes, that incorporate working spaces and living spaces either within the same building, or the larger development. This is currently being pioneered on a smaller scale, by some evolving co-living companies (here at Vonder, most of our co-living complexes include fully set up coworking spaces), but is also increasingly becoming more mainstream, as larger property developers consider what next, as more and more office spaces sit empty.
This mixing of residential and office spaces has the potential to change the face of our cities. It should mean urban spaces that are better connected and which ultimately improve the quality of life of those living and working in cities.
Traditional offices have been in demise for a long time. Employees have been demanding more flexible ways to work, and in the process driving forward a process that Covid-19 has accelerated. The traditional office still has some life left in it, but the next few years will witness the transformation of our urban spaces, and how we live and work will start to look very different.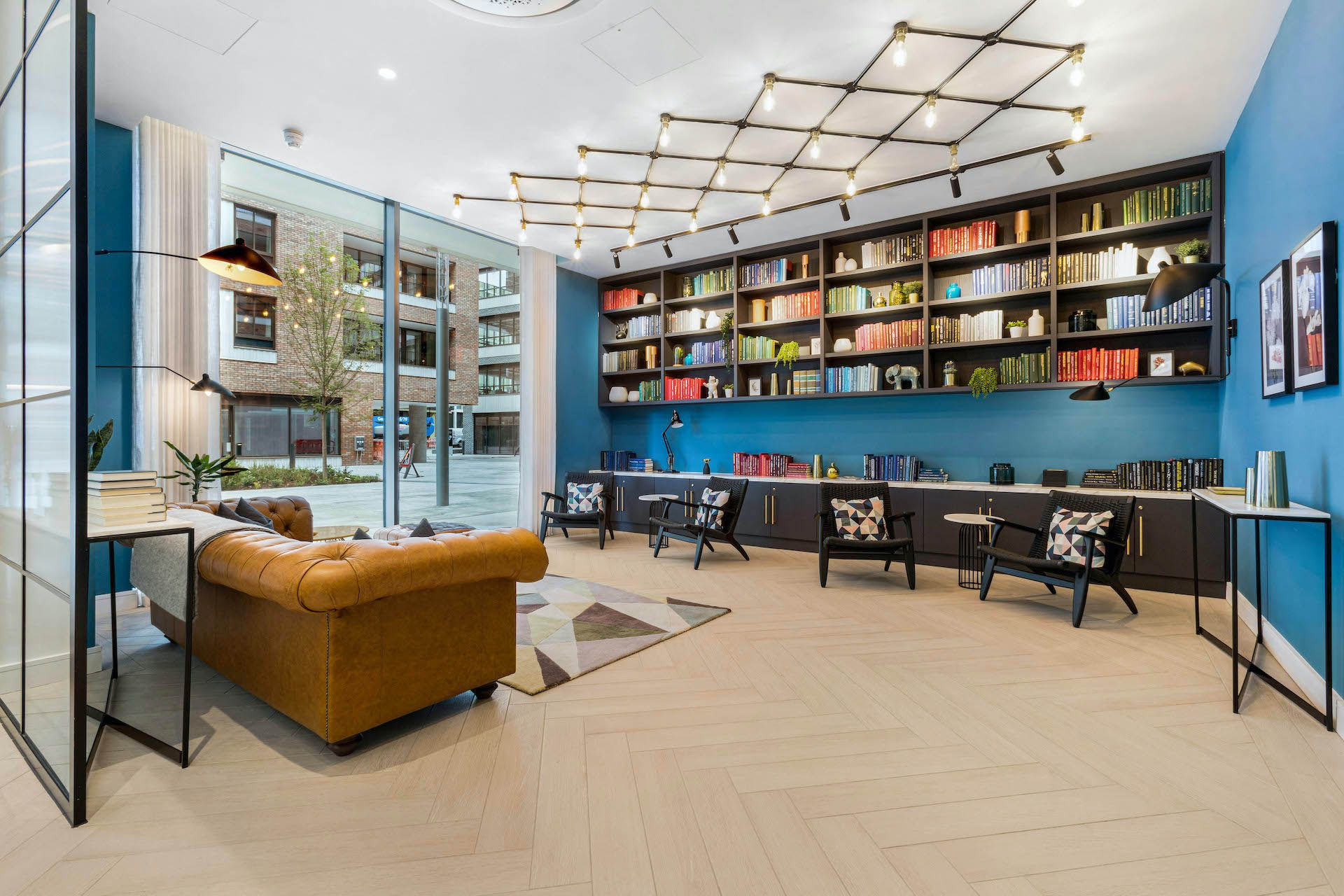 Co-working space in our Vonder Shoreditch Location.
Across our co-living London, co-living Berlin, and co-living Warsaw locations, here at Vonder we believe in the importance of merging where we live, work and play. Many of our complexes include specially designed coworking spaces that cater for digital nomads, freelancers and business owners.