Coffee is life, and life is coffee. Ok, so we aren't winning any prizes for this not so inspiring quote - we are missing our morning coffee, obviously.
But the sentiment is good - coffee is good. And what we love about International Coffee Day is that it is about more than sitting down for a cup of our favourite hot beverage. The day itself is dedicated to those who work in coffee - those who grow it, grind it, make it, market it - those who are passionate about good coffee. It is a day to promote a more sustainable and ultimately fairer approach to how coffee is grown, produced and enjoyed.
'Coffee's Next Generation' is intended to engage ICO Members and all coffee stakeholders to work together with youth organizations, industry leaders and associations, international organizations, development and financial partners and coffee consumers, to invest in the youth and bring to life their innovative ideas and enthusiasm to benefit the whole coffee community and to recover from the pandemic building a more prosperous future. We call on the global coffee community, to all the stakeholders and to the millions of coffee consumers and lovers to celebrate coffee and to contribute to building Coffee's Next Generation.'
We all know that on its way to us, our coffee came from somewhere and that all along the supply chain are people working to ensure the final cup is something worth drinking.
According to the British Coffee Association, the drink is easily one of the most popular in the world. By their reckoning around 2 billion cups of the hot stuff are consumed a day. That's a lot, a lot of coffee. The UK alone drinks 95 million of these cups as a nation of tea drinkers shifts its focus to another hot drink.
But all this coffee drinking is good for the British economy. The British Coffee Association's data shows that -
For an average cup of coffee consumed in the UK, up to 76% of its value is estimated to be produced in the UK
The coffee industry creates over 210,000 UK jobs
The Gross Value-Added contribution from the UK coffee industry to the economy is estimated to be £9.1 billion, whilst output contribution, including indirect and induced multiplier impacts, of

£17.7 billion

in 2017
Getting people excited about coffee involves more than great coffee shops (although there is much to love about the rise in coffee-shop culture), it also means building the next generation of those who will grow and process the coffee we all obviously love.
The research is changing all the time, but drinking the right amount of coffee (as in not too much) can be a good thing in terms of our overall health. Coffee contains high levels of antioxidants and nutrients. Some studies show the helping role of caffeine in boosting memory, mood, focus and more. Studies into its ability to prevent certain diseases is still ongoing.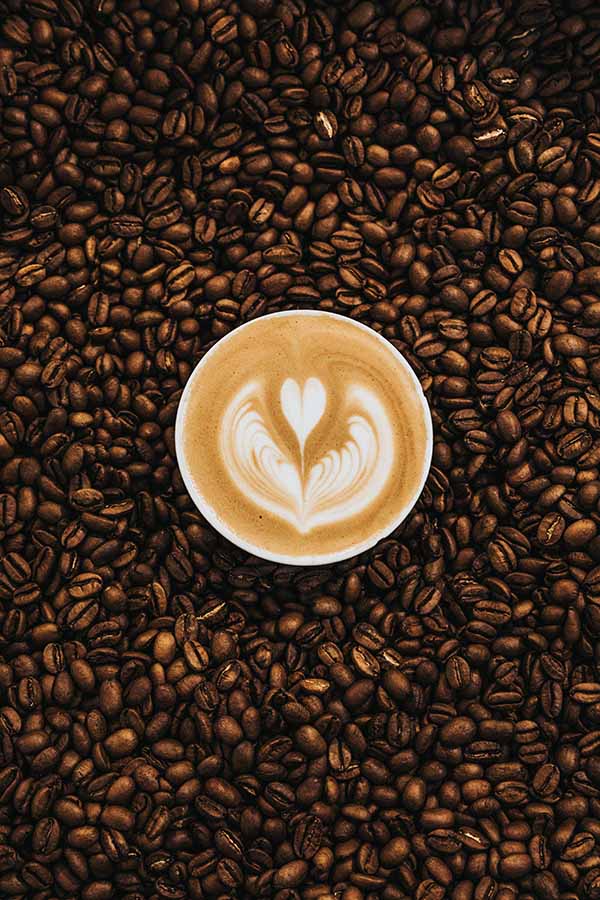 Looking for coffee in London?
There are some great places to get your coffee fix in London, and we have a few to share with you -
LO-FI, Crouch End
If you can get in, there are often long lines, this newly opened coffee shop (it has been open almost a year) is the best at personalising the coffee for each drinker, from the beans chosen, to the way the milk is heated. However you like your coffee, this is the place to have it just as you like it. That they are also committed to sustainability and local produce is another big plus.
Flying Horse Coffee at Mare Street Market, Hackney
Grab a coffee within this indoor food market, for take-away or you can sit outside when the weather is nice to enjoy it. A great spot to grab a quality coffee and sample some great food too.
Second Shot, Bethnal
We love that this coffee shop is all about second chances, second shots - get it? The staff here have all been affected by homelessness and their roles here are designed to help move them into long-term employment. Customers can also choose to buy two of whatever they are ordering, coffee and food, and enjoy one themselves, while the second is saved for someone living on the streets to have. Pay it forward in action. They also have a branch in Marylebone for Londoners in that neck of the woods.
Ozone Coffee, Shoreditch
Open since 1998, this East London coffee institution is an old player on the coffee scene. Their coffee beans can be found in some of London's favourite and most popular cafes. A roastery to be proud of.