We love to witness the revival of community spaces within London's local neighbourhoods; Introducing the new Chiswick Cinema.
This year, cinema underwent something of a renaissance, with five new cinemas opening in the capital. One of those being, the long awaited Chiswick Cinema in West London, which opened at the end of June.
With its name chosen by a Facebook poll, this new cinema is the first in Chiswick since 1934 and is a valuable addition to the neighbourhood. It can be found at 94-96 Chiswick High Road for anyone looking to visit soon. For members living at Vonder Kew, Vonder Skies and Vonder Village - it's only about 15 mins away!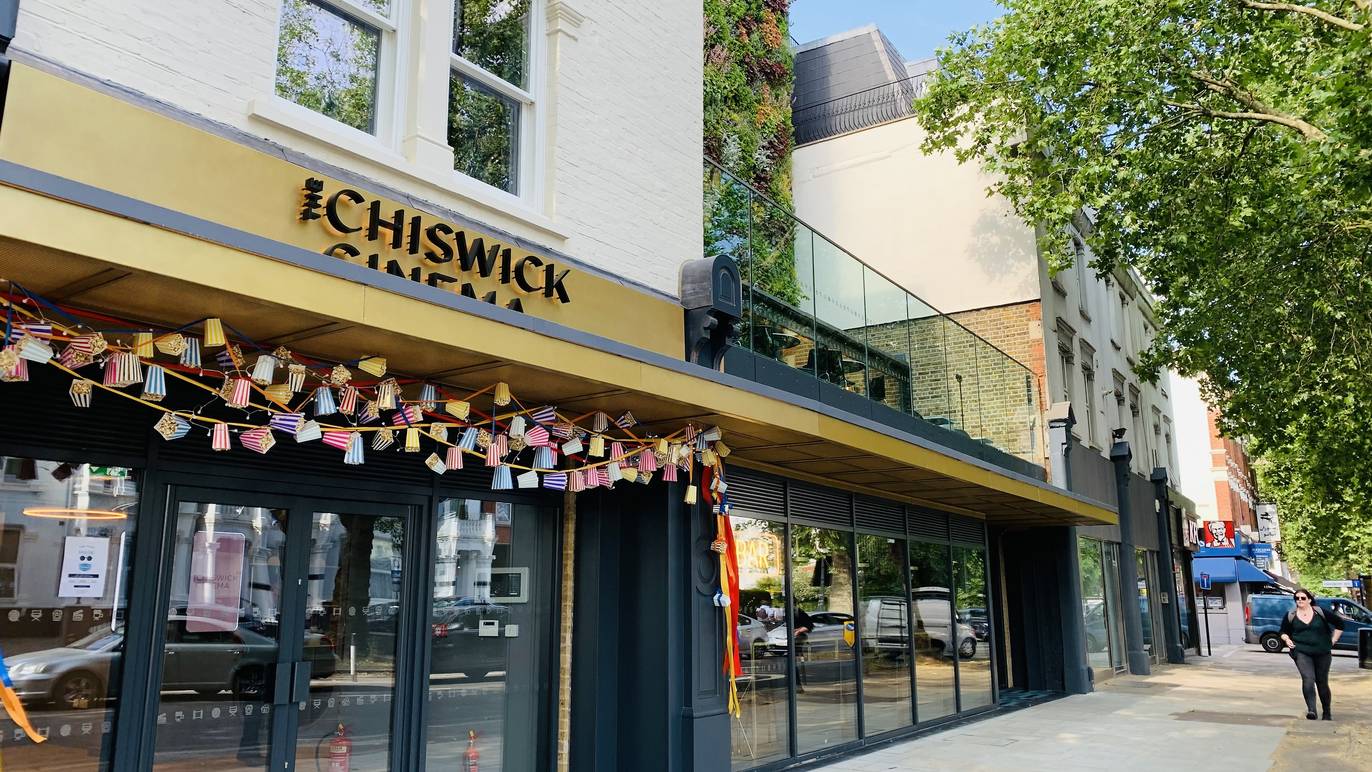 Chiswick Cinema. Image by

Filip Ghinea.
Chiswick Cinema has five screens. One of these includes a 16-seater screening room, complete with its own dining area for a truly unique experience combining film and food.
Eco-friendly first and foremost
Most notable about the cinema however, is its commitment to being eco-friendly, making it London's first cinema of its kind to adopt such an approach. Within the cinema, you can find its living wall covering a space of 100 square metres and including over 5000 plants.
No single-use plastic will be on sale or available in the cinema. There is a filtered water machine to refill water bottles. All of its concessions, including popcorn and sweet treats, come in compostable or recycled packaging. Sales from drinks, specifically coffee and tea, are donated to support schools in Rwanda.
We love that this new community space understands the importance of sustainability. Not only is it providing a place for locals to socialise, learn and appreciate the arts but it is doing so in a way that is more sustainable and which will thus in the long run benefit the local community even more.
We are excited to see what its owners, Trafalgar Entertainment, will bring to their newest venue in a bid to promote culture within this part of London.
Chiswick Cinema. Image by

Filip Ghinea.
More information on the cinema, including showing times and opening times can be found here.
At Vonder we believe London is more than just a great place to live - it is a vibrant, always evolving and growing city, filled with surprises for residents and visitors alike. Our co-living in London complexes offer a great place for people to come together to live, work and play within the energy of this amazing city.