Our guide to apartment hunting in Warsaw.
There is so much to be excited about when relocating to Warsaw. So much. Widely recognised as one of the fastest growing economies in Europe, this Polish city is the new place in Europe to build a career: be it in IT, High-Tech or in that next big startup.
Warsaw is an open and tolerant city, rapidly changing as its young population comes into its own and makes its mark on the culture and atmosphere of this city. In 2019, the HSBC Expat League Table ranked Warsaw as 13th in the world amongst the best Expat cities to live in, and for good reason.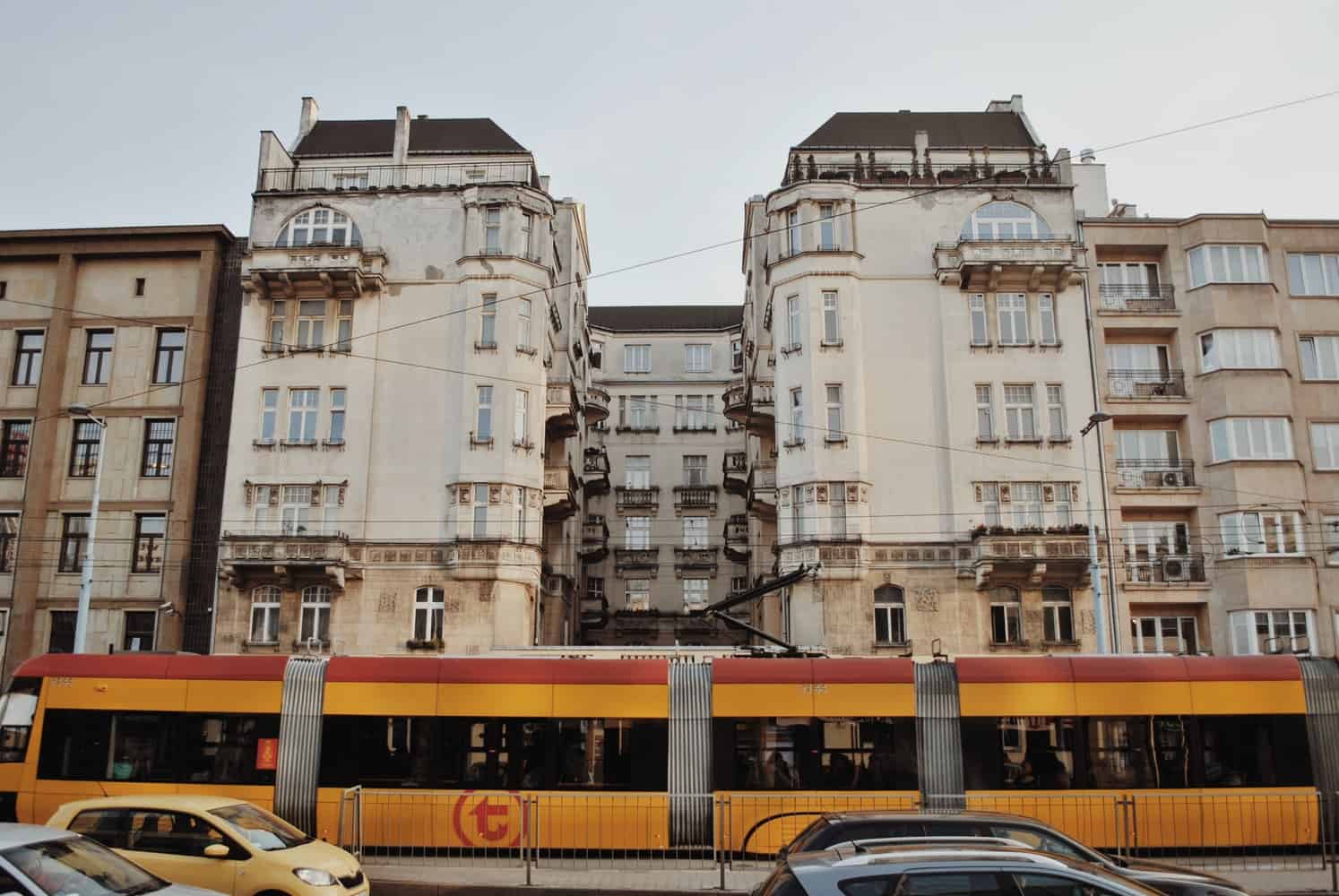 Warsaw. Image by Valik Chernetskyi.
Finding somewhere to live in Warsaw is not without its challenges. There is generally not an issue with supply, as in other major European capital cities, and compared to these cities rents in Warsaw are much cheaper. Navigating the rental market without Polish can pose some challenges, and discovering the best neighbourhood to live in also takes time and patience.
With this in mind we have compiled our top tips for choosing the right place to live when relocating to Warsaw:
Finding the right neighbourhood to live in
We all know how important it is to do the research before relocating. And there is probably no more important decision than deciding which neighbourhood to call home. In an ever evolving city like Warsaw, staying on top of transforming neighbourhoods is crucial. We love the area left of the Vistula, it comes alive in summer with restaurants, bars and food trucks. People from all over Europe are drawn to this part of Warsaw and it is a great place to be for someone who enjoys an international crowd. But we also love Srodmiescie for its museums and galleries, and for the way the cultural and political lives of the city are blended together here. Zoliborz is also a great option for those who are looking to enjoy what is one of Warsaw's greenest areas- the city itself boasts over 20,000 acres of parks, making it a great place to enjoy the outdoors.
Navigating the city, and beyond
Warsaw has great public transport links. The city is easy to move around and accessible for residents reliant on public transport. The Warsaw Metro is expanding all the time, making more parts of the city accessible. There are also plenty of bus and tram networks. The city is also putting more time and resources into developing and promoting bicycle lines and options for bicycle sharing which in time are making the city more accessible for those using a bike to get around. We also love that there are trains connecting Warsaw to other cities around Europe so a weekend away in another city is easy to arrange. Relocating to Warsaw is the perfect excuse to explore Europe.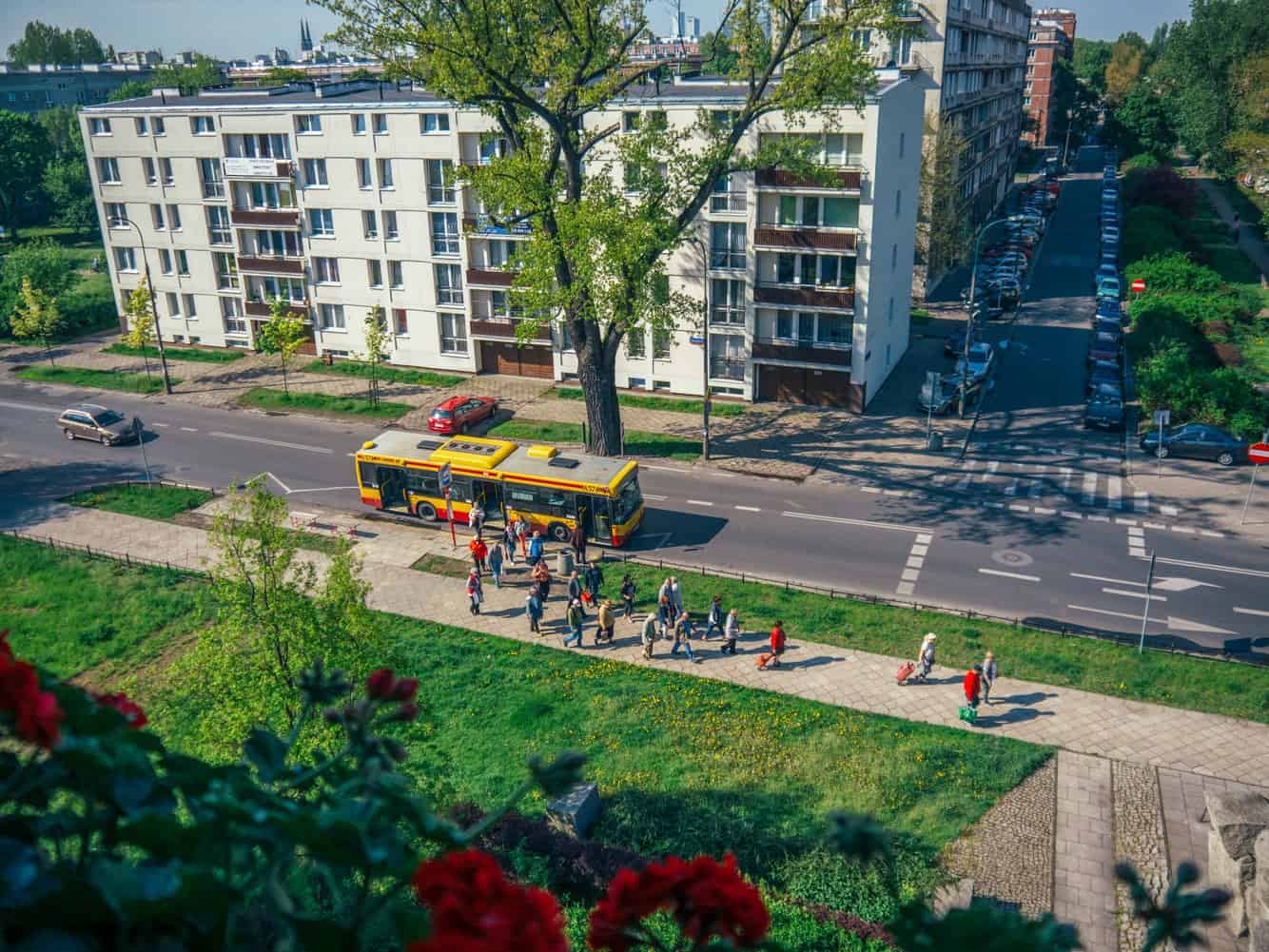 Warsaw has great public transport links. Image by Tomek Baginski.
Building a Community
Starting over in a new city is not always easy no matter how great a place might be to live in. Building a community takes time and while there are plenty of opportunities to do this, mainly due to Warsaw's young population, within the city itself- the whole process is made much easier when you choose somewhere to live that comes with its very own community. Vonder are experts at creating co-living spaces that incorporate quality apartments, with lively and interesting community spaces too- from coworking offices, to gyms and private cinemas, to rooftops and clubhouses.
Warsaw is really one of the most exciting cities to be in Europe right now. Vonder is excited to be a part of the growth of this amazing city, and to be a part of finding the right urban spaces for people who are relocating to Warsaw and looking to call the city home. Co-living in Warsaw is taking off, and Vonder is at the forefront of this.


*Please note that during this time, all events are held in accordance with the latest Covid-19 regulations as set by the government. Vonder is committed to upholding the safest standards of hygiene, social distancing and to restricting the spread of Covid-19 as much as possible. Keeping our residents safe is our utmost priority at this time.