We Explore Marylebone, for visitors and residents alike.
There is much to be distracted by in Central London- from the obvious favourites like Oxford Street to the many, many shops and places to eat in the city. For us, in Central London, Marylebone is one of our favourite places to be. We love its proximity to the centre of London, but we also love how this area also manages to maintain a village-like feel throughout its streets. We are not quite sure how it happens, but we know it makes Marylebone one of our most loved places in London to spend the day, or even to call home. Living in Marylebone is also a fantastic option right now.
Things are looking different right now in terms of exploring our favourite London neighbourhoods. What is open at any given time, according to current health regulations and guidelines, can change from week to week so we suggest checking ahead before you start exploring. Ultimately stay safe first and foremost, even if it means saving this guide for a time when things are a little calmer, a little less complicated and a lot safer.
So when things do go back to some degree of normality we will be ready to take a look around the central neighbourhood of Marylebone.
Be a Tourist
So first and foremost this area is famous for some of its more prominent and visited tourist attractions- the Sherlock Holmes Museum and Madame Tussaud's and its wax horrors or delights (depending on how you view these kinds of things) are some of the most well known places to visit here.
But for us there is so much more to explore in this area beyond the obvious tourist attractions and places.
Read
We'll head first to Daunt Books which actually has a few branches around London, but we love the size and scale of the Marylebone one. We could spend hours here exploring both their selections of books (from fiction to nonfiction and everything in between), and their incredible Edwardian space. This is the perfect place to find and read a book.
Eat
No day in Marylebone is complete without a walk through the Marylebone Farmers Market. Visit the area on a Sunday between 10 and 2pm and this market will not disappoint. From fresh produce to cooked food from all over the world, there are so many wonderful things to taste here. This market reflects the true diversity of London through the food it has on offer.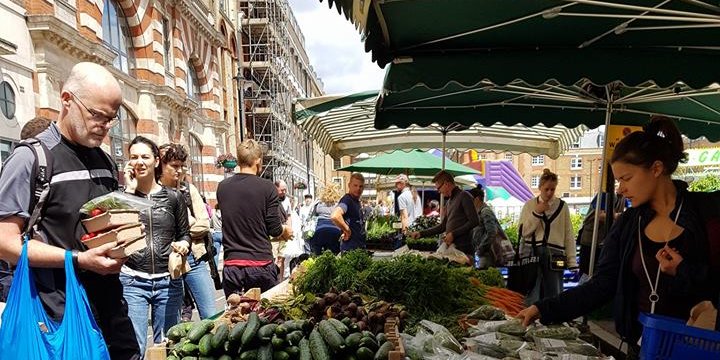 Marylebone farmers market. Image sourced from Green Guide.
Pick up some food from the market and plan a picnic at The Regent's Park. This magnificent royal park has the largest outdoor grass area in the city. The park is also notable for its Open Air Theatre, sports facilities, and wildlife. London is a great place to live because of its abundance of green areas and parks and The Regent's Park is one of the best in the city.
Watch
A day in the park not your thing? Check out the Everyman Cinema instead. Watch a film and at the same time order a drink of your choice or something to eat that could be anything from hummus to pizza. This cinema is committed to elevating our film watching experience into something more sophisticated. And we love everything about it.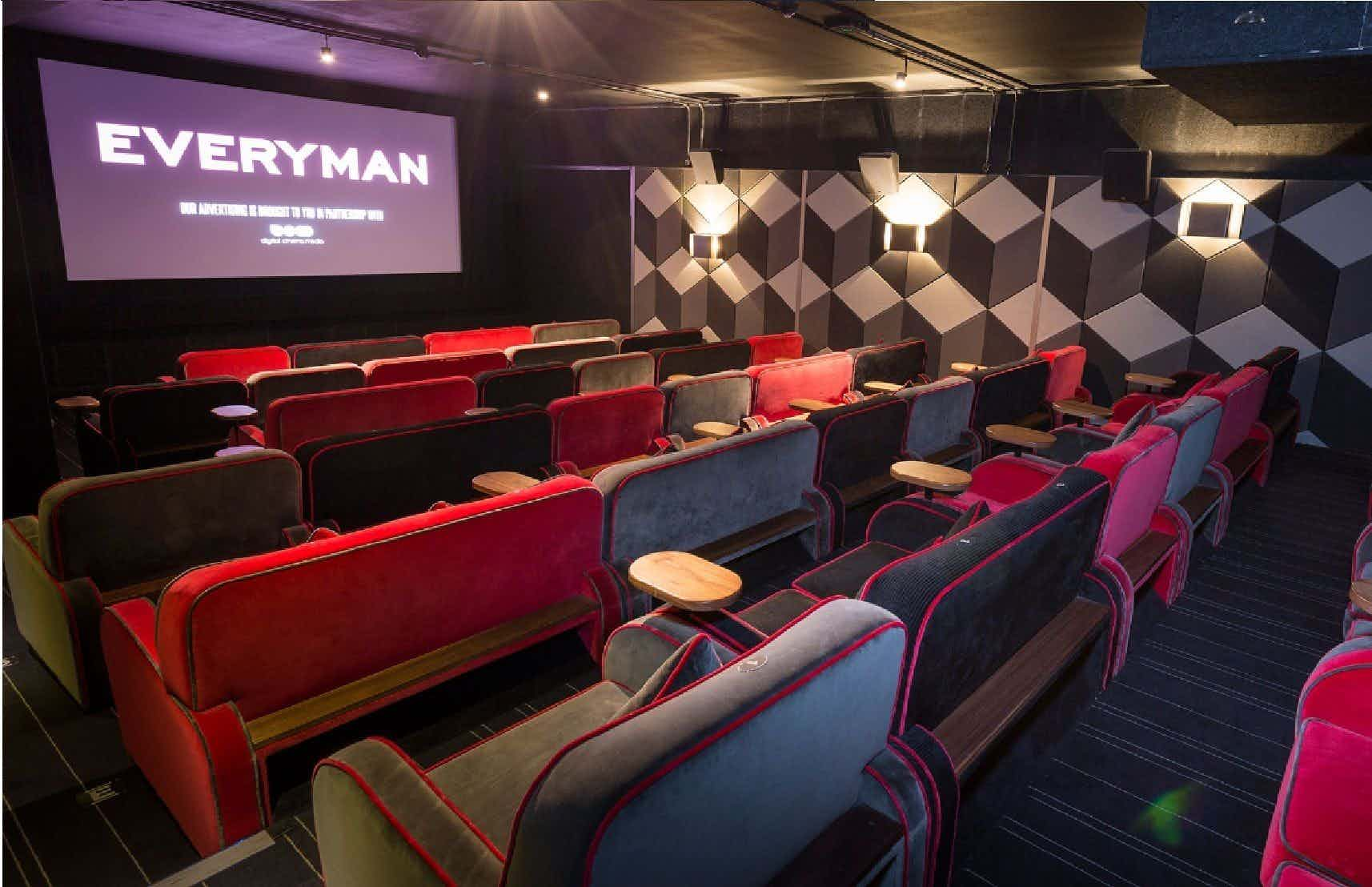 Marylebone Everyman cinema. Image sourced from Headbox Media.
Drink
To end our 24 hours in Marylebone we would probably head to The Barley Mow for a beer, cocktail or glass of wine. Not to be missed here is a pie from the award winning Pieminster. We could think of a worse way to end a day in Central London.

Vonder has some exciting new furnished flats to rent in Central London and specifically in Marylebone, putting you right in the heart of this fabulous area. Living in Marylebone has so much to offer, from its proximity to the centre of London, to all of the wonderful things to eat, see and experience within it.
We also have co-living London complexes across the city from our central Marylebone location to flats in the calm and green of Kew, to our complex in the heart of dynamic Shoreditch.