Vonder on the buses - can you spot us around London?
For the next six months Vonder can be found on London buses as part of our newest brand awareness campaign, and in celebration of the launch of our upcoming co-living in London complex in Wembley.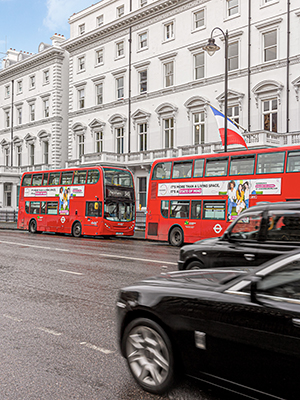 Where can you find us?
In June and July we can be found on the Cricklewood routes, through Wembley and North London.
Cricklewood: 16 - 32 - 189 - 226 - 245 - 260 - 266 - 316 - 332 - 460 - 632 - C11 - N16 - N266
August will see us move to buses on the Holloway routes through North London.
Holloway: 4, 17, 46, 91, 168, 393, 24-hour routes 43, 271 and 390, weekend night route W7 and night routes N20 and N91
While in September find us on the Lea interchange buses East London and the City.
Lea Interchange: 58, 236, 262, 308, 339, 473, 488, D8, W14 and W15.
Through September and October we will be spotted on the Limebourne routes, through the centre of the city.
Limebourne: 24, 27, 49, 156, 159, 344, 345 and 414
Find us on a bus? Don't forget to share your pic on Instagram and tag us at the same time.
This summer we are anticipating the launch of our Vonder app and our newest co-living complex in Wembley. We are also looking forward to being able to plan events and activities for our Vonder residents again, COVID restrictions permitting.
In the meantime we look forward to seeing you around London!