A
ctivities in our Vonder locations enrich the lives of Vonderers and offer invaluable opportunities to connect and relax. Check out what we've got going on in London.
Thursday 18th - Vonder Skies
Nothing says summer like some ice cream in the sun shine. Join us on Thursday 18th for some much needed social time and cooling off with the sweetest ice treat. Bring your ice cream eating A-game to the entrance of Vonder Skies between 12 pm and 2 pm and join us.
Every Friday - Vonder Wembley
Brunch is where the real deal's at when it comes to the ultimate meal to start the day. Has there ever existed a more perfect union than the combo of breakfast and lunch? We believe not, and that's why this meal is an ongoing Friday activity at Vonder Wembley. Join us in the reception communal kitchen area in Merevale or in the Fridman communal kitchen area / co-working space to start your day right. Don't forget it's the perfect timing to eat twice as much because technically, it's two meals. Well that's our theory anyway.
Friday 19th - Vonder Wembley
Dance your way into the weekend with Anita from City Academy who will be teaching a one hour Samba class in the co-working space area in Merevale at 6pm on the 19th. Samba is a fantastic way to improve your fitness, tone your body and build your confidence. You also can't help but feel happy and uplifted when you succumb to the Samba spirit - the perfect start to the weekend.
Every Wednesday - Vonder Wembley
Mid-week coffee is on us! From Wednesday 24th we'll be offering "Coffee Breaks with Us" every Wednesday. Join us in the co-working space and communal kitchen area in Fridman between 9am and 11am for coffee, snacks and a catch up.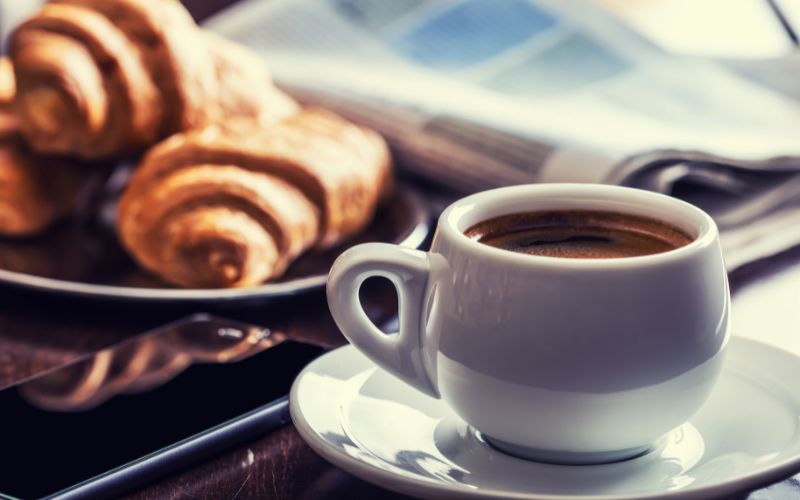 Thursday 25th - Vonder Village
It may not officially be the weekend, but it's close enough, so let your hair down and join us for a relaxed happy hour from 7pm in the reception area of Vonder Village. Drinks and nibbles will be on offer, so head on down to mingle with your fellow Vonderers.
As usual, we continue to offer our regular yoga, pilates, and fitness classes on a weekly basis in various Vonder locations. Stay up to date with these and other activities through our user-friendly Vonder app.
At Vonder we believe our activities enhance the lives of Vonder members, offering great opportunities to connect and build professional skills. If you are interested in joining one of our communities take a look at our furnished flats to rent in Wembley, or flats to rent in Richmond London. Our co living London apartments are fully furnished, providing you with the ideal one-stop-shop living solution. What are you waiting for? Come and join us!