Dubai launches its virtual working programme to attract remote workers and digital nomads for up to one year.
Always fancied working from a beach location? But also looking for that perfect mix of internationalism and urban living? If so, Dubai might be just the remote working location you have been looking for and here's how it got a little easier to move there.
This year Dubai announced the launch of its virtual working programme. The programme aims to attract talented individuals, young professionals, freelancers and digital nomads to live and work in this vibrant and international Emirate nation.
Why Dubai?
Dubai is a great place for digital nomads and remote workers. It has a strong and well established digital infrastructure for reliable and fast connections. The city is well-known globally as a well-established and popular business hub for individuals and companies from around the world. This means it already has the office and co-working spaces to welcome new workers and business owners looking for a change of scenery. It also means it has the networks for those looking to develop a new or existing business, and for those looking to connect with like-minded professionals for relationships and networking.
Dubai is a city well equipped to welcome expats. Almost 89% of its population were born somewhere else. The city is considered to be one of the safest in the world, with a very low, almost non-existent crime rate. While the city itself is an Islamic one, Dubai is known for its high tolerance of other religions and faiths. Dubai is currently one of the fastest growing cities in the world, both in terms of population and infrastructure growth. This makes it an exciting place to be.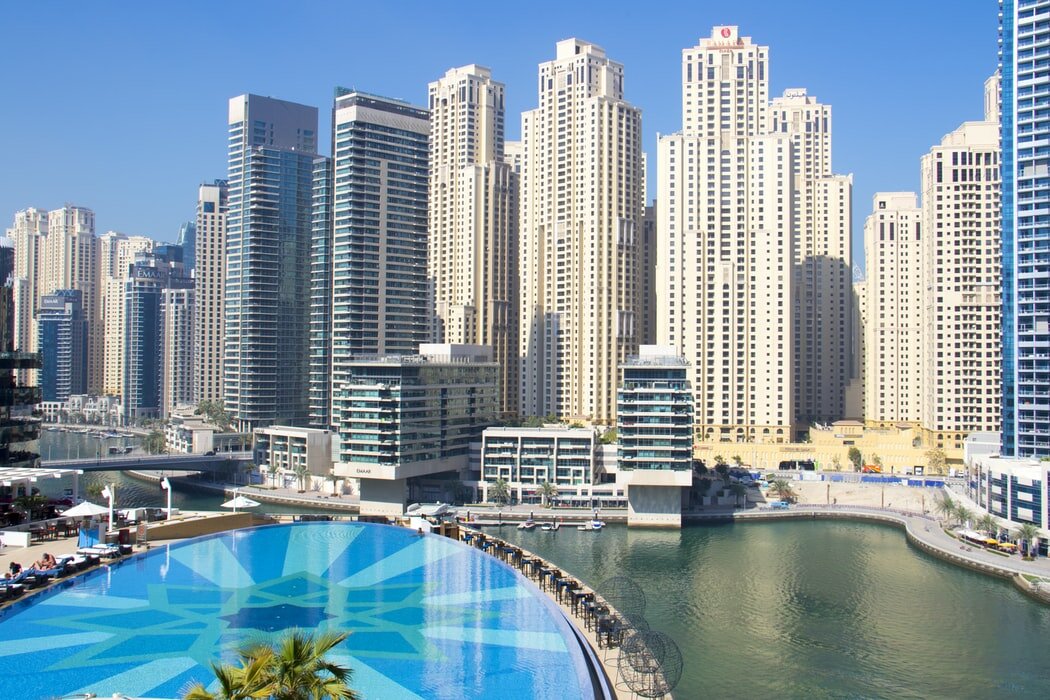 Dubai is a city well equipped to welcome expats. Image by Nick Fewings.
Virtual working programme - the details
Under the virtual working programme successful applicants will be granted a working visa valid for 1 year. This visa then gives them access to the same benefits that Dubai residents receive. While you will need to get your own healthcare coverage valid in the UAE while you apply for the programme, once you are accepted you are automatically covered under UAE health insurance. This currently also covers Covid-19 vaccinations in accordance with the governments roll-out programme.
The visa doesn't need to be applied for before you arrive in Dubai, it's possible to arrive on a tourist visa and apply to convert to the virtual working programme once you are there. This gives you the opportunity to check the city out before committing to a longer term stay.
Vonder is excited to announce the opening of two evolved co-living complexes in Dubai - Vonder BlueWaters and Vonder CityWalk. Our Dubai locations allow you to choose from either a city or beach location, while still providing close access to everything that Dubai has to offer in terms of providing a quality living and working experience.